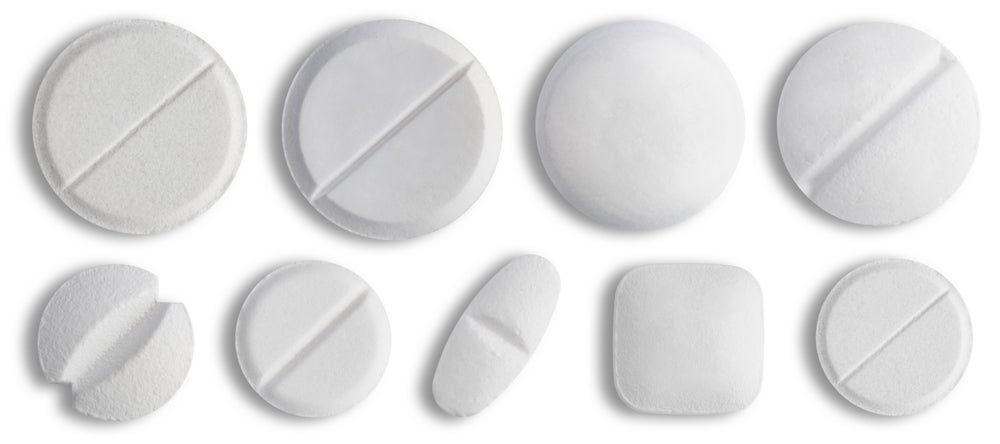 Due to rising healthcare spending, launch of novel treatments, and the rise of chronic diseases in an aging population, the global pharmaceutical packaging equipment market is rapidly expanding. Recent analysis valued the market[i] at USD 8.5 billion in 2021, which is expected to reach $15.77 billion by 2029, registering a CAGR of over 8% during the forecast period of 2022-2029.
But cost-effectiveness in drug-loading and production speed relies on dosing accuracy. Powder and granule flow characteristics need to be carefully managed as only free-flowing powders are desirable for effective contact with the die cavity while compressing tablets. Particles move smoothly and independently in a particular direction due to interparticle interactions. Powders also need to be handled carefully, as they can suffer from segregation of individual components in post-mixing processing, and once blended, flow properties can change. Safety issues must also be addressed, such as containment and potential ignition factors.
For poor-flowing powders, however, operators can face extra challenges in precision, due to the unpredictable nature of these products. A product's ability to flow is determined by its physical characteristics and its interaction with the processing environment, and problems with flow are usually caused by issues such as settling, compaction, or inaccurate blending. These issues can be managed by careful handling of products in storage and by using processing equipment that is designed to increase the flow by changing the characteristics of the powder or granules.
Characteristics that can affect flow
Problems arising from handling solid products for dosing, include not only the powders, but also the surrounding air and moisture content. Characteristics that can decrease or increase the efficiency of product flow include the surface properties and area of the product, the particle size and/or shape (cohesive or variable), as well as its adhesiveness, hygroscopicity, and hardness, among others.
There are also outside variables that can affect the flow of powders, requiring specific dosage methods to achieve the desired result. Some of the most important include the consolidation or re-agglomeration of solids; the length of time a product has been stored before use; humidity and temperature of the environment; aeration of the product; and flow (shear) rate.
Each of the aforementioned factors, alone, or with several combined, can offer manufacturers a unique challenge to obtaining a desired dosing rate or satisfactory product flow.
Maintaining dosing accuracy
One company that is leading the way in powder products and dosing accuracy is Frewitt, an innovative manufacturer of premium-quality mills. Established in Switzerland in 1946, Frewitt offers an array of mills and equipment for R&D laboratories.
Frewitt's commercial director, Roy Housh explains that at the Frewitt Technical Center, they combine their knowledge of product conditioning, milling, and dosing to achieve the required product flows and dosage rates.
"It is important for users to know that sometimes it takes more than a simple dosing device or valve to control or improve product flow," says Housh. "The product flow and dosing requirements of solids vary considerably from one industry to another, for example, product flow characteristics from foods to pharma. Each requires a different approach, whether it be the dosing or pre-conditioning of the product, allowing it thereafter to be dosed or rendered flowable."
Maintaining dosing accuracy is key, says Housh: "Acquiring an accurate particle size distribution for active products (APIs) as well as excipients is vital for successful and consistent tablet compression. Each material has a specific size reduction ratio that can be affected by the volume of the product being milled at any given moment in the process. The flow and/or the dosage of the product will impact the particle size distribution (PSD) curve of the milled product, as well as the temperature of the product. The PSD curve will have an impact on the compression of any tablet."
Dosing valves are used in conjunction with other processing equipment, such as sieves and mills, to ensure accurate dosing, but dosing valves alone can only be effective when the materials' flow characteristics are compatible with the processes of the chosen dosing device, points out Housh. Milling or crushing processes may be employed to enable the product to be milled directly downstream and thereafter, tableting, blending, mixing or other downstream processes can be carried out.
Safety and user protection
User protection when dosing different materials is critical. By employing various protection measures, Frewitt keeps its users safe. Housh outlines specific measures used by Frewitt: "Only valves and dosing modules that have sufficient OEB level protection are used, and risks such as over-pressure from gas (that can affect/slow-down the flow of product through the process) are carefully managed. Frewitt also measures O2 levels, as well as injecting N2 into processes, when required, to ensure that the dosage process remains safe."
Frewitt also ensures that equipment conforms to required levels of ATEX or NEC (regulated) protection and can monitor temperature and amperes of processes, to ensure that the product flow and dosing of material remain stable and compatible with the set temperature and motor load. Frewitt's expertise also includes solutions to the API containment space, with both rigid and flexible isolators.
Recently, Frewitt's Technology Center has been expanded, enabling their process experts to combine dosing, milling, and material handling technologies into comprehensive turn-key solutions.
To find out how your next project can benefit, download the paper below.
---
[i] https://www.databridgemarketresearch.com/reports/global-pharmaceutical-packaging-equipment-market