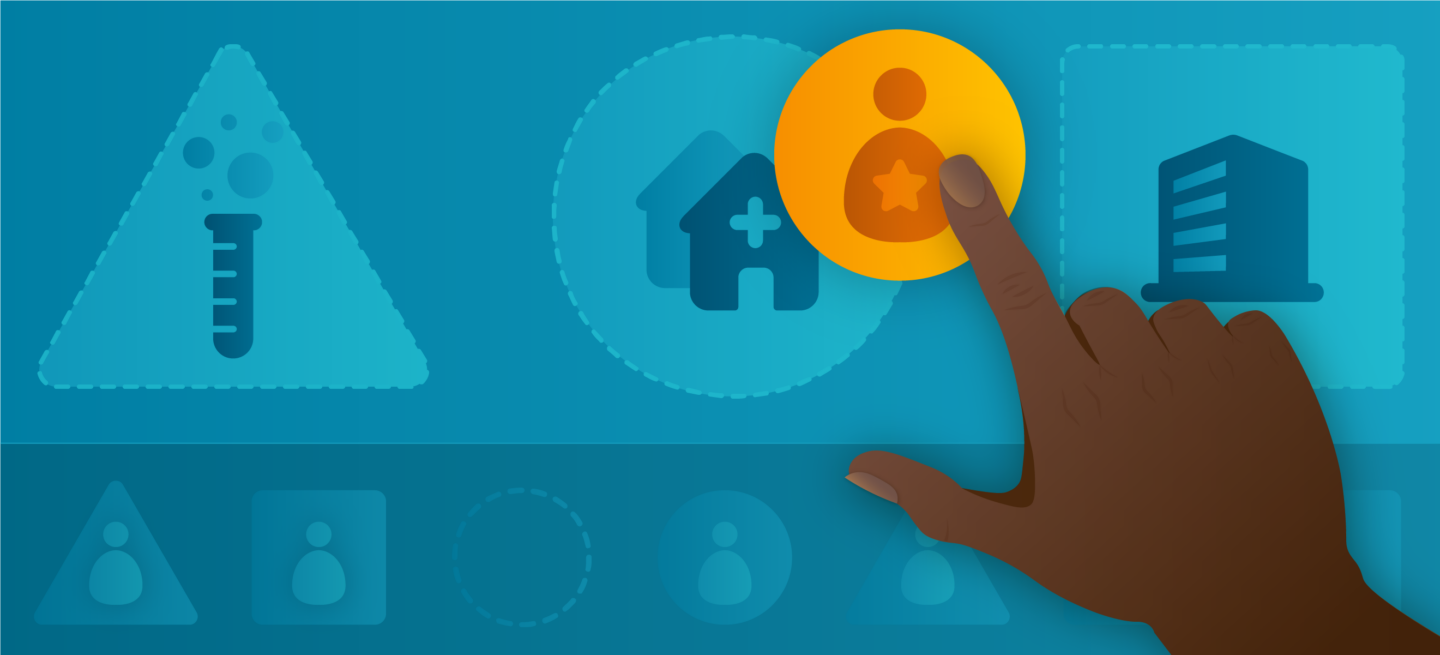 Since early 2020, clinical research sites – like many industries – experienced profound COVID-19 impacts. Specifically, sites had to maneuver restricted access, pivot their research priorities, and move procedures they've traditionally performed on-site to a virtual or remote format. Curious to further understand these impacts, Advarra conducted The Future of the Clinical Research Workforce survey in Summer 2021. Our survey found while sites tended to have similar habits prior to the pandemic, individual organizations are approaching the "next normal" differently.
In order to effectively analyze survey results, it's helpful to know the demographic we are talking about further. Representing 70% of survey respondents, we found research site staff worked for the following types of organizations:
Independent research sites: 41%
Academic medical centers (AMCs): 28%
Hospital/health systems: 23%
Cancer centers: 9%
We also asked respondents how many protocols they work on each year. AMCs had larger clinical research portfolios, with 34% stating their organization managed 500 or more protocols. The majority of independent research sites – 83% – reported working on fewer than 50 trials yearly. Cancer centers and hospital/health systems varied across all portfolio sizes. We found 95% of cancer centers had portfolios of at least 10 protocols, while hospitals and health systems were distributed across all sized portfolios.
Sites are facing staffing shortages
Survey results showed us staff shortages are occurring industry-wide. Overall, 28% of our site respondents indicated they anticipate staffing shortages in "numerous areas" of their organization or "widespread" staffing shortages, as opposed to having "enough" staffing, or shortages in a few areas in their organization.
However, this varied by site type. About 49% of independent research sites indicated they had "enough research site staff" and only 3% said they would experience a widespread shortage. Over 10% of respondents from other site types reported there would be widespread shortages. Conversely, AMCs were the least confident, with only 15% stating there would be enough research staff over the next 12 months and 19% respondents indicating they will experience "widespread" shortages.
When adding shortages in "numerous" areas to the respondents anticipating widespread shortages, the gap widens with only 12% of independent research sites giving one of those two responses versus 51% of respondents from AMCs (31% for cancer centers and 28% for hospitals/health systems).
Work locations are changing
Due to the frequency of interacting with participants through visits, research site staff have traditionally worked on-site almost exclusively. In fact, prior to the pandemic, 85% of site survey respondents indicated they worked fully on-site, as opposed to working a hybrid format, or a remote schedule including travel. Of the 85% working fully on-site, 45% indicated their organization will not bring them back fully on-site. This will force many to work remotely with some time each week on-site.
However, this seems to be in line with how staff would like to work moving forward. Many respondents who previously worked fully on-site would like to move to a hybrid or fully remote work scenario (63%). The remaining 37% of staff who worked fully on-site prior to the pandemic would like to remain fully on-site.
No matter where someone wants to work, all organization types are expecting a change in how their employees work. At AMCs, 66% of respondents expect their work location to become more remote or more on-site. Independent research sites were the least likely to report a difference in their work locations, with only 27% reporting a change from pre-pandemic. Cancer centers and hospital/health systems reported they're expecting a shift in their work location at 47% and 58%, respectively.
Independent research sites showed the smallest change in work location scenarios pre-pandemic to the next stage. Of those respondents, 69% expect to return fully on-site, compared to the 84% working on-site pre-pandemic. Other site types are shifting many employees to hybrid weekly on-site/remote locations, including:
51% of AMC respondents
41% of cancer center respondents
44% of hospital/health system respondents
This shift is gaining traction because it's shown the clinical research industry it is possible to effectively conduct remote research. However, a key component to productive remote workflows is communication. While important to facilitate successful in-person interactions, communication is crucial to ensure safe and compliant research.
In our survey, we asked people where they thought they would primarily work versus where they would like to work. About 25% of respondents from independent research sites wished for a different work scenario than what their organization wants. For the remaining organizations, between 40%-50% of respondents indicated they wanted a different work scenario than the one they think their organization wants.
Communication is key
Even though many organizations are still in the midst of figuring out what the "next normal" will look like, remote work is here to stay. Many site types are finding ways to incorporate non-traditional work locations to meet the needs for their site, participants, and staff members. With a lot of unknowns still in the air, it's more important than ever to keep open communication. Leadership as well as independent contributors need to initiate communication sooner rather than later to ensure a satisfying and efficient workplace. The more visibility staff have into future changes – no matter how small or seemingly insignificant – the more they will feel valued and included. This also will contribute to a higher work morale and greater buy-in from staff as everyone navigates the unknowns.
To learn more about Advarra's findings about the "next normal", download the Advarra Trend Report: The Future of Work in Clinical Research.