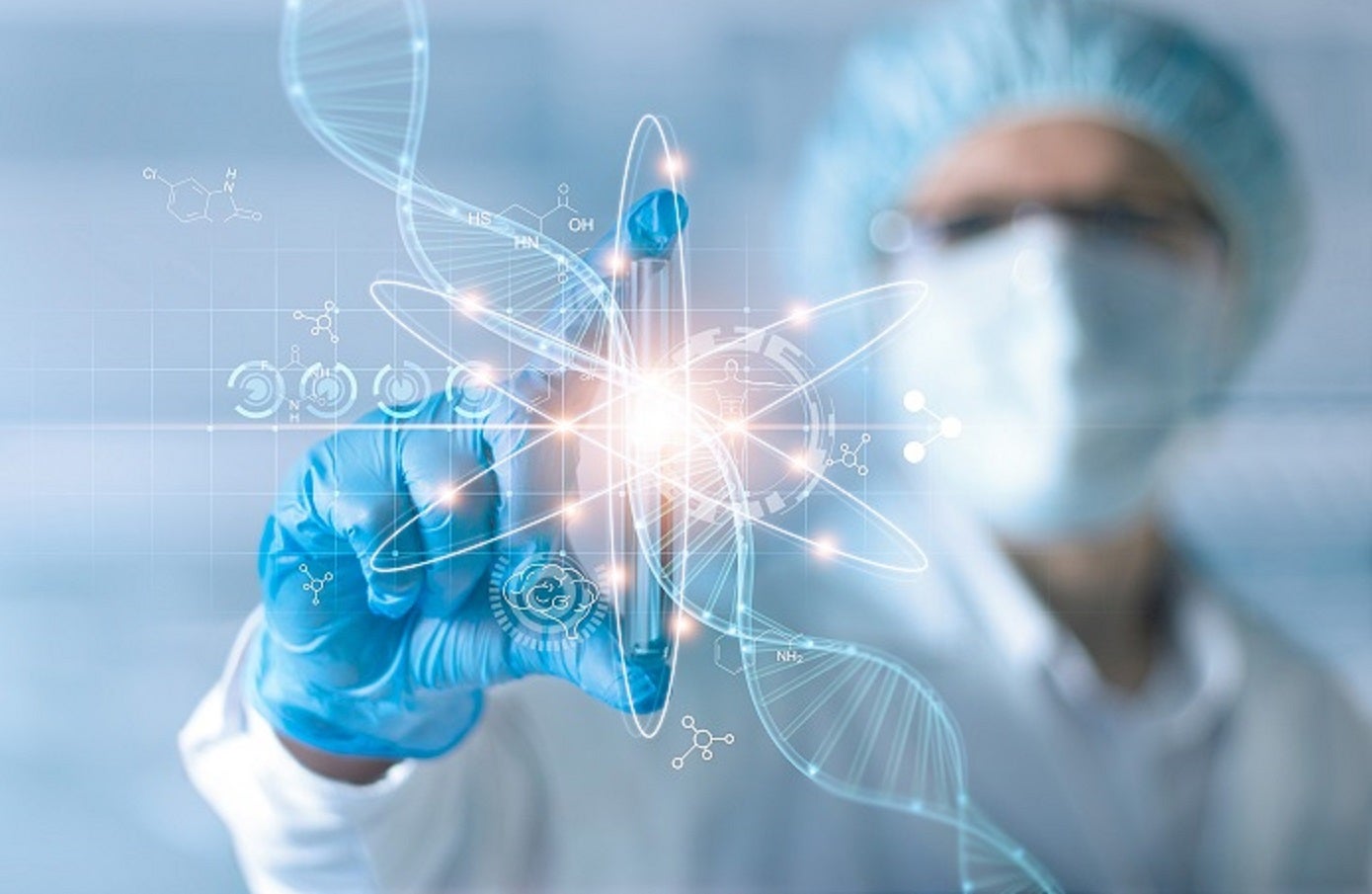 Demand for biologics, including vaccines, is at an all-time high, in the post-Covid era. Having steadily risen over the last two decades, 2020 saw more approvals for biopharmaceuticals, often termed as biologics, than any other year in the last decade, according to GlobalData analysis.
Biologics are costly to produce and sell, and the more recent modalities, such as cell and gene therapies, can be difficult to manufacture. However, biologics' potential to treat diseases, once considered untreatable or difficult to treat, makes them an attractive proposition.
"Biologics products may contain proteins that control the action of other proteins and cellular processes, genes that control production of vital proteins, modified human hormones, or cells that produce substances that suppress or activate components of the immune system. These attributes make some biologic drugs, especially monoclonal antibodies more specific and targeted in their treatment.  They are also less likely to interfere with other drugs that a patient is already taking, and hence potentially carry a reduced risk of drug on drug interactions," says Mahesh Bhalgat, the chief operating officer of Syngene, an integrated contract research development and manufacturing organization (CRDMO) in the pharma and life sciences space.
With new drugs on the market, companies are now looking for ways to manufacture recently approved biologics, and countries are racing to claim their corner – or maintain their decades-old market share.
According to a Brookings study, the US has always been a global leader in the sector. The US accounts for almost half of all biotechnology patents filed worldwide from 1999 to 2013.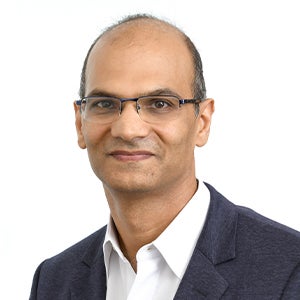 In the US, which has among the highest contract manufacturing rates globally, 140 contract manufacturing organizations have 207 facilities capable of producing active pharmaceutical ingredients (API) for protein and peptide-type biologics. There are fewer sites for cell and gene therapies and vaccines – 90 companies with 127 facilities, as per GlobalData figures.
The rise of biologics
In the lead-up to the 2020 boom, Swiss drugmaker Roche spent some $11 billion on biotechnology research and development in 2018. China's Ministry of Science and Technology set a goal that by 2020, 4% of the country's gross domestic product (GDP) should be used to develop the biotechnology sector. Meanwhile, the Indian biologics market is expected to grow to $12 billion by 2025, with a compound annual growth rate (CAGR) of 22%.
Countries including Japan, the UK, India, China, the US, and Sweden have all begun developing complex biomanufacturing facilities to meet this rising demand. Major pharmaceutical corporations are entering the biologics space through the construction of these facilities or investing in existing sites via mergers and acquisitions.
Because biologics work with live cells, manufacturing them is difficult, and highly specialized facilities and infrastructure are needed.
"The success of commercial manufacturing of biopharmaceuticals depends on several steps being designed well and characterized, supported by robust analytical tools to assess product quality and impurity profiles along the way," says Bhalgat.
Moreover, skilled manpower is required to run these facilities. As a result, some pharmaceutical companies are turning to third parties. This is especially the case with smaller firms that are developing their first drug or do not have the capital to invest in such advanced facilities.
The recent pandemic has highlighted severe shortcomings with respect to the availability of contract manufacturing facilities," says Bhalgat. "Because of greater demand for biologics across the board, outsourcing will play a major role."
The number of contracting facilities in India is smaller than in the US, but the industry there is growing rapidly. There are 39 contract manufacturing companies operating 47 facilities that can produce protein and peptide-type biologics, according to GlobalData figures. For cell and gene therapies, four companies are operating five facilities.
Syngene, which is among the leading CRDMOs in India, has biologics facilities that can produce a large array of products across mammalian and microbial platforms. The company can manufacture monoclonal antibodies, bispecific antibodies, fab fragments, fusion proteins, therapeutic proteins, pDNA, mRNA, and live biotherapeutic products.
Zoetis, one of the world's leading animal healthcare companies, recently partnered with Syngene to manufacture a drug substance for bedinvetmab, a first-in-class monoclonal antibody used for treating osteoarthritis in dogs.
This agreement, initially centered on creating the drug substance, paves the way for developing and manufacturing other molecules in the coming years and is expected to be worth up to $500 million over 10 years.
"We received regulatory approval for our commercial biologics operations from the European Union's EMA, and the UK's MHRA. Recently, we also received USFDA approval with zero 483 observations during the pre-approval inspection. We are pleased to have these audits completed successfully as it demonstrates our commitment to high standards," says Bhalgat.
These facilities are costly to build, making them an attractive service offering for companies that don't have biologics facilities of their own. Syngene's annual report shows the company spent 10% of its available capital expenditure in 2021 on its biologics manufacturing facility's capability and capacity expansion.
"There is a need to use qualified and validated biologics manufacturing facilities, which is a capital-intensive proposition. The overall life cycle from the discovery of a biologic to its launch in the market is also a very long cycle involving preparing a scalable process and conducting extensive clinical trials," says Bhalgat.
Biologics Versus Small Molecules By 2027 Forecast Sales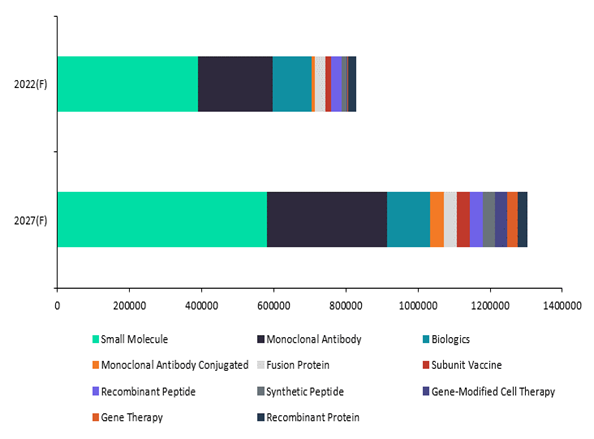 "CRDMOs have a deep understanding of protein chemistry, cell culture, and the impact of process conditions on yield and protein structure down to the smallest detail, including changes from lab to GMP scale. They are also able to explore different approaches for improving yield. For example, Syngene offers an intensified process using perfusion technology which offers high yields with very few changes. It involves constantly removing cell-culture media containing the product from the bioreactor and substituting it with new media. This method has helped achieve a 3-to 4-fold increase in productivity," he added.
Advances in science fuel biologics advance
Companies are certainly investing heavily in biologics, but what's behind the accelerated shift?
"We're seeing advances in biologics as science also advances," says Fiona Barry, an editor at GlobalData. "This increase in uptake of biologics has been happening for a couple of decades, and it's great what can be done with them." The increasing demand for biological therapies and growing focus on specialty medicines are also stimulating the growth of the CDMO market.
The approval of the mRNA Covid-19 vaccine, which is a biologic, has thrust the modality even further into the spotlight.
Barry says, "I think it is just going to open the floodgates for more mRNA vaccines to be used for other indications, starting with oncology".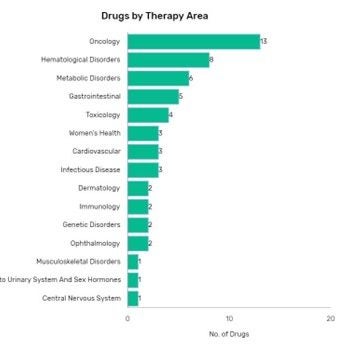 Biologic drugs are expected to dominate sales by pharma companies, toppling sales of small molecules, the former top dog in the pharmaceutical realm. GlobalData forecasts Biologics to significantly overtake sales of small molecules by $120 billion by 2027.
The figure above shows that nearly all of the subtypes of biologics that GlobalData tracks are expected to grow significantly in sales revenue and will account for 55% of all innovative drug sales by 2027.
In 2022, GlobalData analysis finds that the US Food and Drug Administration approved 43 new biologics. Monoclonal antibodies were the most common modality for new drugs, and most new drugs on the market were oncology drugs.
Bhalgat says: "A highly efficient way to accelerate development is by partnering with a CRDMO with strong expertise in biologics, chemistry manufacturing control, and commercial manufacturing. Further, by leveraging the CRDMO's state-of-the-art and regulatory-approved facilities, biopharma companies can achieve faster go-to-market while incurring low capital expenditure".
To learn more about Syngene's biologics manufacturing capabilities, and to see if Syngene is a good match for your biologics manufacturing needs, download the free whitepaper below.