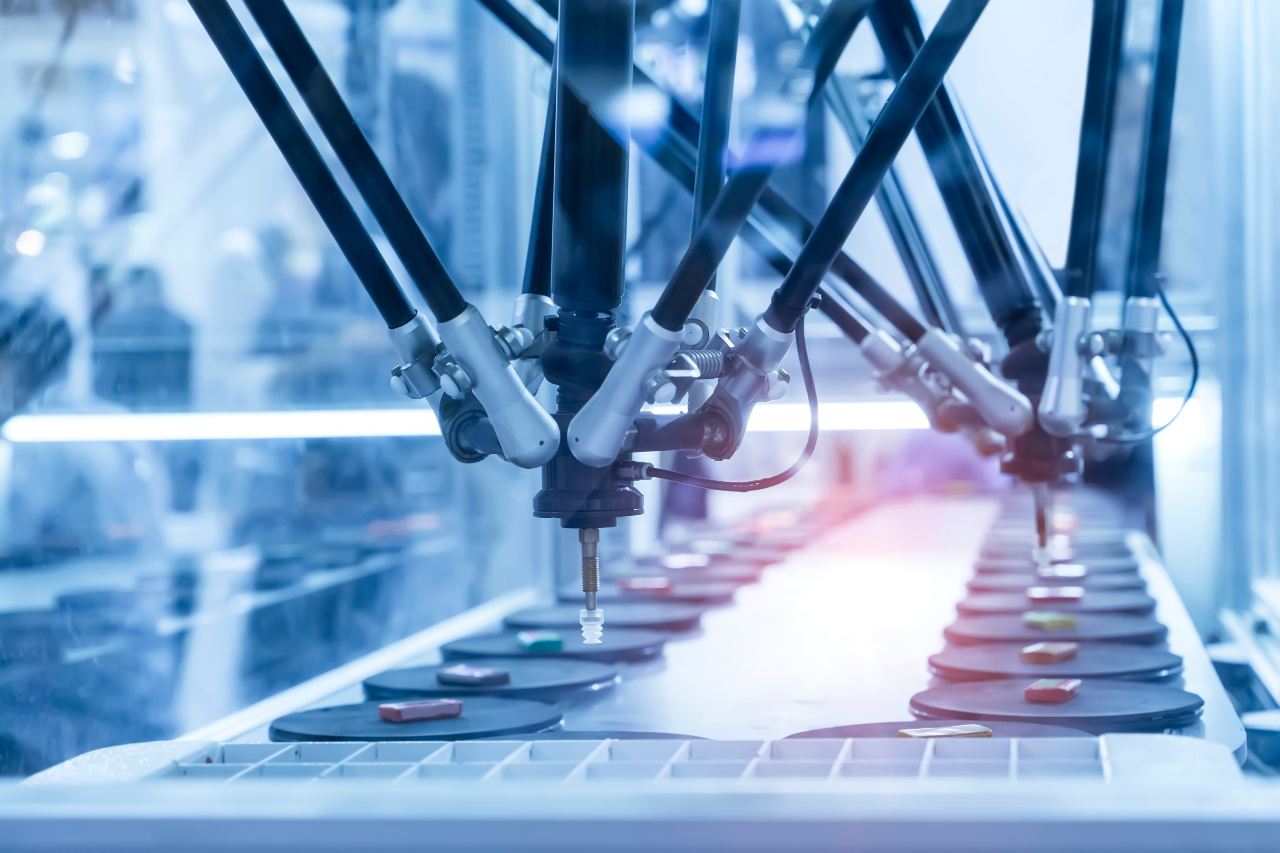 Despite the large amount of attention it's been getting in recent years, automation is by no means new. Manufacturers of the Industrial Revolution were the first to discover greater production yields through the use of automated machines for materials like cotton and paper. Years later, the term was coined by the rapidly expanding automobile industry of the early 20th century, where Ford Motor Company was exploring the use of automated assembly lines found to reduce assembly times from 12 to around 1.5 hours per car.
Today, robotic process automation (RPA) is a big part of the Industry 4.0 vision. Indeed, the increasing sophistication of AI-powered technologies like machine learning has breathed new life into automation, creating the potential for an ecosystem of data-driven machines that control and interact with each other independently. Steps are being taken towards this goal in many industries, and according to Christopher Sandusky, Director of Automation Solutions at Cytiva, there can be numerous advantages for many market segments when Industry 4.0 technology is implemented.
"The reason why most people automate production is for improved quality, consistency, and a better use of resources when doing a certain task – it's the same advantages regardless of industry," he says. "It could also lower your cost of goods sold, but that's really dependent on location and the labour costs in your area."
While these advantages are something every company strives for, it's hard to think of an industry where greater quality and consistency could be more highly valued than in the strictly regulated biopharma sector. So why, then, has biopharma and the wider pharmaceutical industry been slower than others in its adoption of fully automated technologies? It's often put down to the complexity and variability of bioprocessing, although success stories such as that of Moderna, who leveraged automation and AI to develop an mRNA SARS-Cov-2 vaccine within a year, show it's by no means impossible.
The answer from Sandusky refers to a different, much simpler reason for biologics manufacturers: limited duration for patent protection. "For the most part, once your facility is licensed to manufacture a biologics product, you're more than likely not going to change things," he explains. "Will you do some upgrades as systems become obsolete? Certainly. But to overhaul the entire factory would be incredibly expensive and you'd have to balance that with the benefits that you'd get from the automation and the overall risk of the change."
Ultimately, he adds, the pressures are different for biologics companies. "Once their facility is approved for biologics manufacturing, they don't have that cost pressure that other industries have. In the automotive industry, for example, the bottom-line is you're always trying to bring in the best technology to improve your cost of goods sold. In the biopharmaceutical industry, the driving force has always been delivering the products with quality and consistency and a reasonable price."
Because of this, automation is usually considered in greenfield facility designs. According to Sandusky, though, the pandemic has made this a more difficult choice. "Some companies ended up buying systems that were more manual and less integrated than they would have liked simply because they could get people a little faster than fully automated systems. They're building facilities with the level of automation that makes sense for them and their timelines, people, and budgets," he says.
The possibilities
Regulatory bodies are in favour of an increasing use of automation and Industry 4.0 technologies. Not only do fully integrated systems guarantee better quality, they enable companies to demonstrate regulatory compliance more easily. "With digital technology, we're building the batch record as the product moves through the manufacturing process. When it finally reaches the end of the manufacturing process, all of the information has already been gathered, all of the deviations closed, and all of the critical quality attributes have been measured, documented and approved, so that when you finish that final step you're able to immediately release the batch," explains Sandusky.
Bioprocessing has relied on batch production for years, but many in the industry would like to see a move towards continuous processing in order to cut capital, lower footprints and increase productivity with less waiting around. Industry 4.0 technologies could help the industry to reach this goal, however there are some key considerations to keep in mind.
"It depends on the product you're producing, the titers from the upstream, and where your bottleneck in the manufacturing process is," notes Sandusky. "If your bottleneck is downstream, continuous processing is an option. If you have enough downstream purification capacity, you're less likely to invest in continuous technologies. Also, a manufacturer might have a hybrid of continuous upstream and continuous downstream, with a batch tank at the for the intermediate step."
Looking ahead
Despite the benefits to be gained from automation, there are risks involved too. It can take time to get systems fully automated. The changeover time "could be an issue going forward, depending on how flexibly you've designed your systems and your facility to be able to handle changes and multiple products", says Sandusky.
Manufacturers also fall into difficulties when they invest in the technology without a clear goal or objective. "It's really that lean manufacturing principle of continuous improvement you need to aim for," he advises. "As long as you're continuously improving and using technology not just for the sake of using technology but for the benefit of your manufacturing process – to improve quality, consistency, and use of human and capital resources – then you're going to be successful."
For more articles from Cytiva click HERE