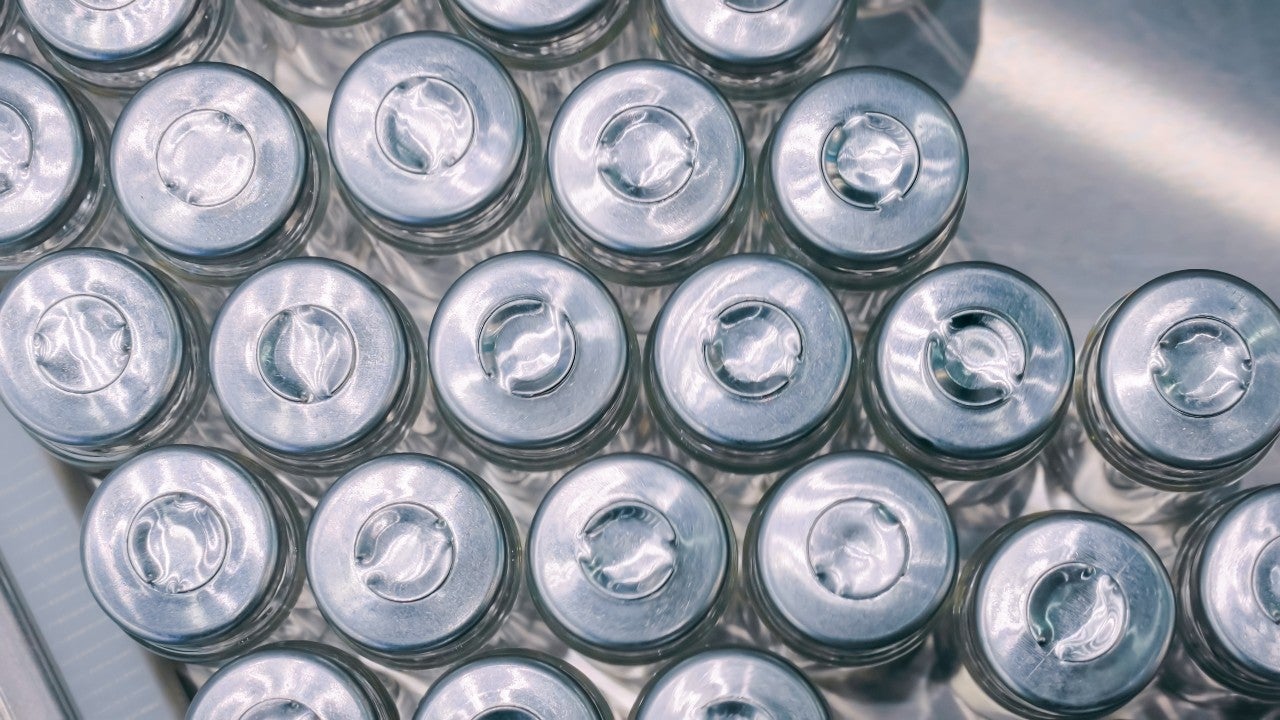 As the fourth industrial revolution gathers pace across the globe, leading pharmaceutical companies are driving innovation by deploying the internet of things (IoT) in diverse ways to meet their business needs.
IoT encompasses the integrated connectivity of machines, people, and data in such a way as to create a dynamic synergy far greater than the sum of its parts.
By merging autonomous systems with real–time data collection and analysis driven by artificial intelligence, drug manufacturers can radically improve efficiency and optimise yields, whilst rapidly developing their own bespoke big data capabilities. IoT has the potential to enhance the business interests of companies across the pharmaceutical sector in myriad ways.
Yet the biomanufacturing sector still has a way to go when it comes to adopting the revolutionary promise of Industry 4.0, for a variety of reasons.
Strict regulatory frameworks, such as the FDA's Current Good Manufacturing Practices (CGMPs), raise the bar for companies wishing to utilise IoT driven manufacturing processes or redesign and retrofit established facilities.
Based on GlobalData's analysis of over 3000 companies who have deployed IoT across a range of verticals since 2017, the pharmaceutical sector only accounts for 1% of total IoT deployment.
Concerns over privacy and security, data integrity, and a relative lack of industry–wide data standards make adopting fully digitised systems a calculated risk in an era bedeviled by regulation, ransomware, and cyber–attacks.
How can biomanufacturing be enticed to fully adopt Industry 4.0?
Cytiva - a company with over 60 years of experience in the biopharma sector - is one of the key players trying to encourage companies to embrace the potential of Industry 4.0. It offers products and solutions to speed up the development and scaling of biomanufacturing.
One of these products is a process automation software platform - Figurate - which aims to synchronise software across equipment, leading to greater connectivity and productivity.
Figurate is not the only example of biopharma companies innovating in the Industry 4.0 arena.
Analysis of patent filings over the past five years shows at least 876 patent applications linked to pharmaceutical companies mentioning the term Big Data.
How is the biopharma sector currently using IoT?
According to an analysis by GlobalData of 35 leading companies, pharmaceutical IoT deployment can be broadly categorised in terms of advanced automation, asset tracking, condition monitoring, smart buildings, healthcare, people and animal tracking, and telematics.
Firms like Boehringer Ingelheim have started to improve manufacturing efficiency using advanced automation, which includes multivariate data analysis techniques (MVDA) for real-time monitoring, and prescriptive process control for higher potency batches. Meanwhile, W-Pharma has harnessed RFID antennae and detectors for state–of–the–art cleanroom control.
Further examples include integrated IoT tracking labels to manage products across the supply chain, and cold chain distribution management systems to ensure medicines remain viable. Elsewhere, integrated RFID based vehicle access systems have been used to manage building security using real-time data.
State of the art healthcare deployment by one company involved remote clinical trials conducted in domestic settings. Another industry leader leveraged tracking technology in the form of wearable tech to monitor employee interactions and maintain safe physical distancing during Covid-19. Pharmaceutical logistics has benefited from mobile to mobile IoT tracking services enabling biopharma companies to take advantage of agile fleet management, leading to cost and efficiency savings.
How is IoT affecting hiring trends?
Innovation trends are backed up by company filings, which show an increasing awareness of key topics related to Industry 4.0 among pharmaceutical companies. More firms are hiring people for positions related to these themes, as innovative companies continue to provide IoT products and solutions capable of stimulating investor confidence.
Alongside this, groundbreaking pharmaceutical leaders willing to push the envelope on what can be safely achieved are helping the biopharma sector to address its relatively slow adoption rate.
Thanks to these innovators, the cascade effect is driving the biopharma sector towards Industry 4.0.
Who is ahead of the pack?
GlobalData's thematic approach to sector activity seeks to group key company information by topic to see which companies are best placed to weather the disruptions coming to their industries.
Analysis of patent data (focusing on Big Data, Internet of Things, and Cloud themes) shows that the companies leading innovation in these areas include F. Hoffmann-la Roche (38 patent applications since January 2017, including those linked to subsidiaries), and Novartis (23 patent applications).
Nearly 600 pharmaceutical patent applications since 2017 have come from the US, followed by Japan (161), China (156), and Australia (96).
When it comes to the largest Industry 4.0 employers, US pharmaceutical companies are out in front, with 357 active roles being advertised as of June this year mentioning either Big Data, Cloud, or IoT. Indian pharmaceutical companies are also seeing rapid growth, with 78 active roles. By comparison the UK saw 37 active roles and Poland 35.
Globally, the IoT market is expected to pass $1 trillion by 2024 across all sectors. With the risk to benefit ratio tilted handsomely towards significant potential returns, the pharmaceutical sector is looking increasingly ripe and ready to reward those willing to invest in the revolutionary industries of the future.
For more articles from Cytiva click HERE
To find out more about Cytiva or other opportunities and challenges of biomanufacturing, download the whitepaper below.