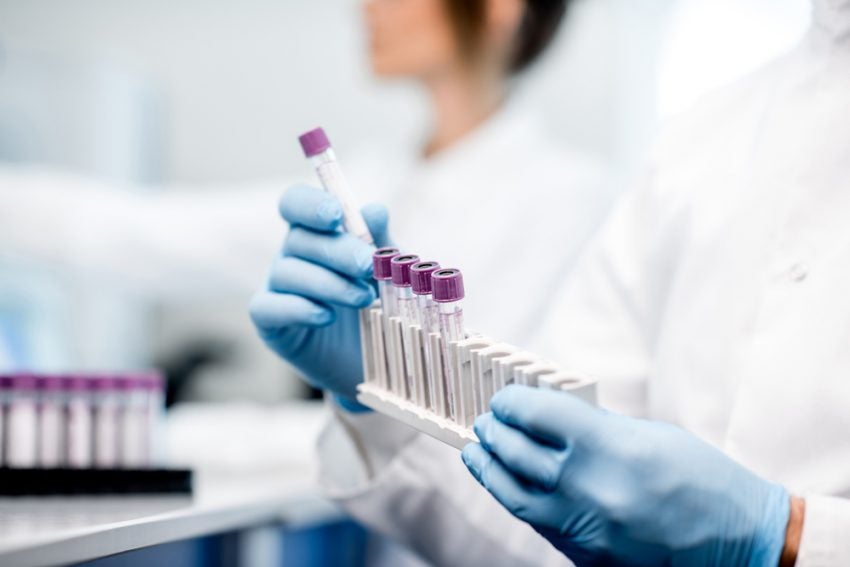 Biosimilars – biologic drugs with a high degree of similarity to previously-approved innovator biologics, hit full steam in 2019, with the development pipeline exceeding predictions of industry analysts.
This trend shows no sign of slowing down, with the global biosimilars market expected to grow to more than $15 billion by 2024.
So why the sudden spike in interest? As more biologic innovators are set to lose patent protection within the next five to 10 years on their biologics, this opens the door for biosimilar developers to move into the market.
Another driver is the biosimilar approval pathway cost benefit which, according to the U.S. FDA, is based on demonstrating biosimilarity or interchangeability with the innovator's approved reference product rather than independently demonstrating the safety and effectiveness of the biosimilar1.
While proving biosimilarity requires rigorous analytical testing early in the development pipeline, organizations could save on the financial outlays with biosimilars since the approval pathway has different requirements. For example, the expense of developing a biosimilar is radically less than developing a product from the ground up, costing between $75 and $250 million2 for the former, versus around $2.6 billion3 for an innovator.
Sian Estdale, global scientific head at leading contract research organization Covance, explains: "Biosimilar developers are following the model of generics. When the patent expires, they have the opportunity to create their own generic molecule that may be interchangeable with the referenced innovator product at lower development costs. However, this is easier to do for organic synthesis of a small molecule than for biologics."
"Because of that, the anticipated price savings between the biosimilar and the reference product aren't as substantial for biosimilars as they are for generics, but the savings have been better than originally anticipated.
"Initial estimates were that biosimilars would be about 80% of the market price of the reference product4, but we have seen sale price levels that are much lower for certain products. This is helping to make biosimilars more accessible."
The scrutiny over drug prices could boost the adoption of biosimilars since the cost estimates are much less than innovator therapies. The reduced approval timelines involved are also likely to tempt companies to explore this market.
"The historical innovator process took between 10 and 15 years to achieve marketing authorizations," explains Estdale. "However, with new gene therapies we are seeing very rapid development timelines."
This sped-up process is largely due to the nature of the patient groups and the support of regulators, with some organizations reaching completion at the four to six year mark. 
"Initial estimates were that biosimilars would be about 80% of the market price of the reference product, but we have seen sale price levels that are much lower for certain products."
However, when it comes to the patient recruitment process for biosimilars, organizations are facing fresh challenges. Because biosimilars are not a novel treatment, but rather a treatment paradigm that has been in use for some time, garnering patient interest can be difficult. For most patients, novel treatments are preferred, especially if they have found little success with the existing treatments available.
One alternative is to execute studies for biosimilars where easy access to the innovative product may not currently exist.
According to Alicia Baker, head of biosimilars at Covance: "There are numerous clinical studies being sited in eastern Europe and Latin America, where the healthcare systems may not reimburse or pay for expensive existing biologic treatments. We find patients in these areas are more interested in participating in biosimilar trials, due to less access to this type of treatment."
Achieving a description of biosimilarity
Gaining an understanding of what is important for a particular molecule alongside the knowledge of what regulators are looking for helps sponsors build a successful description of biosimilarity. For organizations exploring biosimilars, the full-service regulatory department at Covance can help by developing a strategy, engaging in a dialogue with agencies and other stakeholders, and executing a plan in terms of submissions and publishing.
To help expedite biosimilar development, Covance created a series of Analytical Master Files for biosimilar testing. "These were produced to answer clients' common questions and efficiently consolidate our methods of development for the same molecules," explains Estdale.
"Clients are excited to learn that we are extremely familiar with biosimilar pathways and the regulatory expectations, and they gain additional value having answers to the key biosimilar questions upfront, making the process even more efficient."
Covance's pre-designed solutions have the power to save biosimilar developers between six and 12 months. "By conducting rapid development ahead of time that validates fit for purpose and appropriateness for characterization, clients can describe initial milestones for their innovator criteria and biosimilarity," says Estdale. 
The future of biosimilars
While there has previously been some uncertainty around the uptake of biosimilars, the industry is seeing a sharp increase in activity, with Europe already well established in the arena.
Given the relatively recent introduction of specific guidance by regulatory authorities, the process remains in its early days, but the industry is gradually becoming more familiar with processes and approval pathways, which is fostering an improved environment of approval for biosimilars.
With a greater probability of success via earlier biosimilarity assessment and projections suggesting up to a 30% value on market5, it's clear that the next chapter for biologics is one to watch.
Sources:
1US Food and Drug Administration. Labeling for biosimilar products. Guidance for Industry. July 2018. https://www.fda.gov/downloads/drugs/
2 https://www.ncbi.nlm.nih.gov/pmc/articles/PMC4031732/
3 https://www.policymed.com/2014/12/a-tough-road-cost-to-develop-one-new-drug-is-26-billion-approval-rate-for-drugs-entering-clinical-de.html
4 https://www.cancercenter.com/community/blog/2018/12/whats-the-difference-biosimilar-and-generic-drugs
5Covance proprietary study data