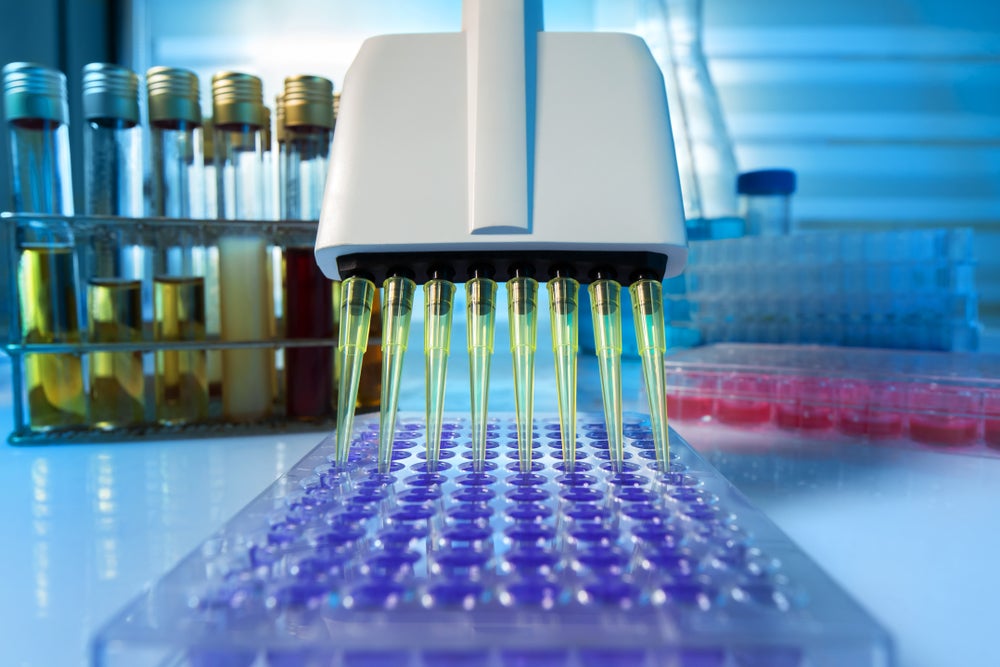 In the picturesque Cambridgeshire village of Hinxton, cutting-edge research is being carried out into the role that the countless bacterium contained in the human body play in health and disease.
The Host-Microbiota Interactions Laboratory (HMIL), based within the world-leading Sanger Institute, is at the forefront of research into bowel health. It sits within the largest technology cluster in Europe, surrounding the world-leading University of Cambridge.
It is just one example of why the UK is an ideal location to base a biotech business.
Microbiotica was established in 2016 to develop and commercialise ground-breaking research into the role of the human microbiome – the collection of microorganisms that live within the body – in health and disease.
Microbiotica CEO and co-founder Mike Romanos says: "Microbiome research presents whole new opportunities for medicine, and so it's been one of the most exciting areas in biomedicine and biotech and there's tremendous opportunity in it."
Microbiotica has a strategic collaboration with Genentech, a member of Switzerland-based Roche Group, in the field of inflammatory bowel disease. It is also working with the University of Adelaide to develop a defined product for ulcerative colitis, having benefitted greatly from the open and collaborative nature of the British biotechnology industry.
What makes British biotech a global leader?
Biotechnology is one of the broadest life sciences sectors there is. Extending into marine, agriculture, industrial and health organisations, it manages to touch numerous parts of contemporary life without many people even realising.
Estimated to be worth £220 billion a year to the UK and supporting 5.2 million jobs across its many subdivisions, the bioeconomy is well supported by the British government.
"Britain provides a great environment for life sciences enterprise, underpinned by leading academic institutions. There is also government support and funding in place for biotechs to start up, grow and thrive." – Sygnature Discovery director of marketing Andy Lindstrom
The UK Government's Bioeconomy Industrial Strategy, publicised in late 2018 by the Department for Business, Energy & Industrial Strategy, predicts that with the right support the UK bioeconomy will double in size within the next ten to 15 years by removing the dependence on finite fossil fuels. This will tackle global challenges and create opportunities across the entire biotech sector by producing smarter, cheaper materials and creating new forms of clean energy.
The Bioeconomical Industrial Strategy is a plan to bring the government and industry together to unlock the benefits of a thriving bioeconomy. The government role in all this includes using policy, regulations and guidance to create the right market conditions for growth.
Scotland's Industrial Biotechnology Innovation Centre (IBioIC) is one organisation which is leading the way in creating new more sustainable sources of energy.
IBioIC enables collaborations between industry professionals and academic experts to bring new bioprocesses and products to the global market. The organisation was established in 2014 to assist in the Scottish National Plan for Industrial Biotechnology's aims to grow the industry to £900 million by 2025.
British biotech is turning away from fossil fuels to sustainable solutions
The success of the varied companies which IBioIC works with provide provide ample evidence of the world-leading business environment which the UK has created for biotech companies.
IBioIC partner Argent Energy has pioneered new ways to convert fats from sources such as used cooking oil, abattoirs and sewage pipes into biodiesel on an industrial scale.
Another of IBioIC's industry members is CuanTech, which aims to solve the major problems resulting from food waste going in landfill by taking the inedible parts of langoustines and other shellfish and converting them into biodegrable food packaging.
IBioIC has also partnered with CelluComp, which extracts nanocelluloses from unused root vegetables to provide a more sustainable source of thickening agent for products such as paints and toothpastes.
10% of the world's amoxicillin is manufactured in a factory based in the Scottish town of Irvine.
The Scottish body has also helped global healthcare leader and manufacturer GlaxoSmithKline (GSK) to contribute to carbon footprint reduction and higher purity products. GSK has developed a new way of using food-grade glucose to produce antibiotic drugs and currently  manufactures 10% of the world's amoxicillin out of a factory based in the Scottish town of Irvine.
IBioIC chief executive Roger Kilburn says: "Within Scotland we've got 18 universities with a heritage in innovation, a joined-up government, and vast feed stock. We have both the assets and the sites for people to base their production plants on that are ready to go, and the skilled workforce to work in them…
"When it was first measured in 2012, the size of the Scottish biotech economy was £189 million. We recently did a measure in 2017 and came up with £350, so we're well on the way towards the 2025 target."
UK legislators provide infrastructural, fiscal and project-related financial assistance
Likewise, the Welsh Government has been hugely supportive of biotechnology developments. Within Wales, life sciences is recognised as a driver of economic prosperity and wellbeing.
Neem Biotech is a pharmaceutical research and development (R&D) biotechnology company that develops drugs which offer novel approaches to address the global crisis posed by antimicrobial resistance (AMR).
It was recently recognised in the UK Government's AMR Five-year National Action Plan 2019-2024, which focuses on the role of small and medium-size enterprises (SMEs) in discovering and developing new medicines.
Welsh Government has been hugely supportive of biotechnology developments. Within Wales, life sciences is recognised as a driver of economic prosperity and wellbeing.
Neem Biotech chief executive Dr Graham Dixon says: "The Welsh Government has explicitly created links between our internationally recognised universities, healthcare organisations and industry to expedite healthcare advances to patients.
"Support for Neem from the Welsh Government has included infrastructural, fiscal and project-related financial assistance. Capital grants received allowed relocation into bespoke premises and acquisition of state-of-the-art imaging equipment. SME classification conferred tax and R&D credit benefits. Grant funding was also awarded for our wound and respiratory indication pipeline projects over the past five years."
Drug-resistant bacteria is being tackled from all angles in the British biotech sector
Bioquell UK is a global company which specialises in bio-decontamination, developing specialist machines that eliminate harmful microbes. Its main activities involve purifying the environments of hospitals and labs to reduce the risk of infection or contamination for people and biological samples.
One of the major contaminates in these environments are drug resistant bacteria, like the ones Neem also work to combat, which have become resistant to the disinfectant or antibiotic used to sterilise surfaces and equipment.
This is thought to be due to the generation of biofilms, a variety of microorganisms living within an ecosystem which form a web of material which acts as a protective layer against substances designed to kill them.
Bioquell has taken advantage of a unique opportunity offered in Great Britain – the Industrial Fellowship programme of the Royal Commission for the Exhibition of 1851. The programme pays half the salary of a PhD researcher to work in the company, giving it unprecedented access to world-class research universities and students. Nobel Prize winners have been recipients of these fellowships on 13 occasions.
Bioquell's current PHD researcher, Fergus Watson, is currently working to understand the efficacy of its Hydrogen Peroxide Vapour technology against multi-drug resistant biofilms, which has demonstrated effectiveness in killing off drug-resistant biofilms.
Bioquell's Director of Scientific & Regulatory Affairs John Chewins says: "Britain has a proud, rich history of supporting scientific industries, and biotechnology in this country is thriving. "With a combination of excellent academic institutions with which to foster relationships, particularly through schemes such as those of the Royal Commission for the Exhibition of 1851, there is ample opportunity to secure both talented researchers and funding."