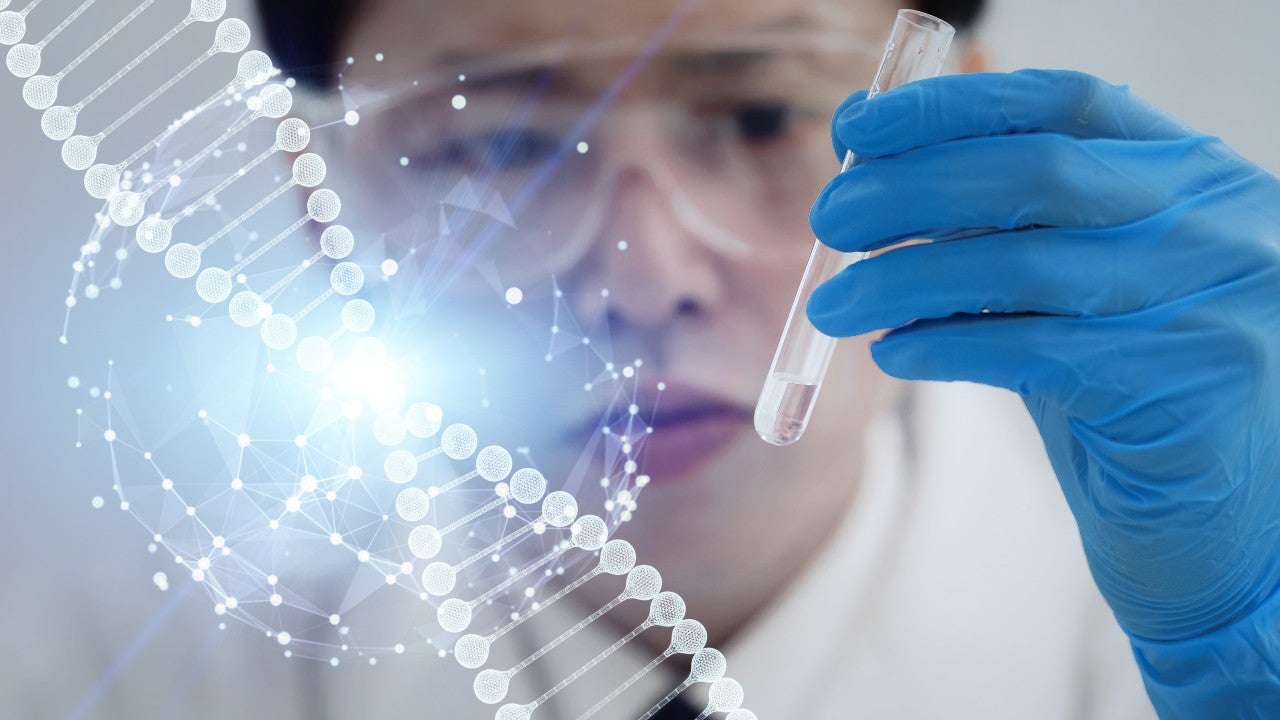 Despite the current hype, mRNA technology, as a platform for delivering vaccines and therapeutics, is not a new development. In fact, the technology has been around since the 1960s. While many mRNA vaccines have been tested in clinical studies since that time, we are only now witnessing the first approvals. It was not until the onset of the COVID-19 pandemic, when the successful development by Moderna and BioNTech/Pfizer of their respective vaccines against COVID-19 proved mRNA to be effective and efficient, that the approach was validated.
mRNA as an approach to making medicine has now proven itself on the largest stage imaginable, with more than 11.1 billion doses of COVID-19 vaccines administered worldwide. Biopharmaceutical companies are increasingly looking at how this technology can be used within smaller patient populations, including oncology and a wide range of infectious diseases. According to GlobalData, 2021 saw a particularly large increase in infectious disease mRNA vaccine trial starts, from an average of fewer than five clinical trial starts per year from 2017–19 up to 42 in 2020 and 296 in 2021. The pandemic essentially created the infrastructure for mRNA to take off.
As the biopharmaceutical industry's focus shifts to mRNA, many innovator companies are turning to CDMOs with mRNA expertise and capabilities. This has revealed an industry-wide problem – inadequate and inefficient supply chain options for sourcing GMP mRNA and more specifically, a lack of CDMOs capable of aggregating end-to-end GMP mRNA capabilities.
This has placed mRNA innovators in a difficult position, often requiring them to work with four or five different manufacturers across the value chain – catalyzing significant supply chain complexity often characterized by product quality, logistical challenges, and inherent inefficiency driven by additional direct and oversight costs.
Consolidating the mRNA supply chain
"We saw that the whole segment was under-served by CDMO options and required innovators to navigate a very disaggregated supply space. Our vision was to aggregate that supply chain by addressing the white space and offering innovators a genuine GMP manufacturing supply source for everything from plasmid DNA through mRNA upstream, downstream, LNP all the way through to an injectable finished product, enabling them to get that medicine to patients faster," says David Stevens, President & COO of Arranta Bio.
From there, Arranta Bio turned to global life sciences leader Cytiva to fill its newly expanded facility in Watertown, Massachusetts with the equipment to make their vision of consolidating the mRNA GMP manufacturing supply chain under one roof a reality. As with any large capital investment, many options were considered. But according to Stevens, Cytiva soon emerged as the perfect partner.
"First and foremost, we were impressed by the fact Cytiva had a similar vision to ours with respect to supporting mRNA innovators and had assembled a suite of best-in-class technology platforms," he explains. "Cytiva could then take all of these platforms, project manage the integration of their technologies and associated expertise, and bring the entire capital project together from initial procurement and design work, all the way through to the commissioning and qualification at our facility. Having that single integrated project team was really important for us."
When it came to the equipment itself, the FlexFactory™ single-use manufacturing platform was chosen. The single-use nature of this solution was essential. "Our facilities are multi-product, multi-client facilities and our highest priority is patient and product safety, to this end wherever possible we look to eliminate the risk of cross contamination. We also need to be able to changeover the suites quickly. Therefore, single-use technology is absolutely critical for us," explains Stevens.
The modular solution included everything required to complete in vitro transcription (IVT) reactions, downstream equipment for purification of the mRNA, mixers and bins for holding product between units, and a gloveless, robotic, fully isolated aseptic filling system. Cytiva's sterile filling machine business was acquired in 2021 from Vanrx, enabling the company to complete its biomanufacturing workflow and offer holistic solutions from 'idea to injection.'
The number one benefit of this, for any company, is speed. And according to Joe Makowiecki, Cytiva Enterprise Solutions' director of business development, and Katarina Stenklo, Enterprise Solutions commercial activation leader, Cytiva's ability to get companies quickly up and running with the FlexFactory™ platform lies in standardization.
Finding the flexibility in standardization
"Standardization actually gives us flexibility. That's why we are moving quite fast. Customization takes time, but being able to do this work ahead with standardized solutions gives you speed," says Stenklo. She adds that while customization is available, Cytiva likes to push for standards wherever it can.
"That's our baseline," Makowiecki adds. "The FlexFactory™ biomanufacturing platform is flexible because it's configurable to customer needs. There's the process control, where we have various options under our Figurate automation platform, which collects and aggregates data from the equipment, allowing customers to make meaningful decisions."
Arranta Bio is clearly appreciating the benefits that come from this streamlined approach. At the start of the project, the CDMO shared with Cytiva its need to move fast, and Cytiva delivered. Arranta's labs are already online, enabling it to produce lab-scale drug substance and carry out some lipid nanoparticle formulation work, too.
"The aseptic fill finish line, which is the final system, was actually pulled forward. I've never seen that before," notes Stevens. The delivery of the final system is now scheduled for September 2022. From there, the Watertown facility will begin production at its end-to-end platform for cGMP manufacturing of mRNA products.
The CDMO's next focus will be on finding ways to fully integrate all capabilities within its workflow, helping innovator companies go from DNA sequencing to finished products faster than is possible within the current market environment. While mRNA vaccines are a key focus for the company, it plans to leverage the modularity of the FlexFactory™ platform to produce a broad range of nucleic-based medicines for customers.
And as Makowiecki explains, the FlexFactory™ single-use manufacturing platform caters to the entire biopharma industry, from the traditional monoclonal antibodies to the newer modalities within the emerging cell and gene therapy arena.
"We spend a lot of time developing these platforms. It's not just putting equipment into a space, it's understanding the basic elements of each one of these processes – all the critical process parameters, putting together mass balances, understanding how it works together with our equipment, and then choosing the right equipment, automation layers, and consumables. We then build 3D models and more. We're keeping up with the changes that we're seeing in the industry with a lot of relevant offerings."
For more articles from Cytiva click HERE