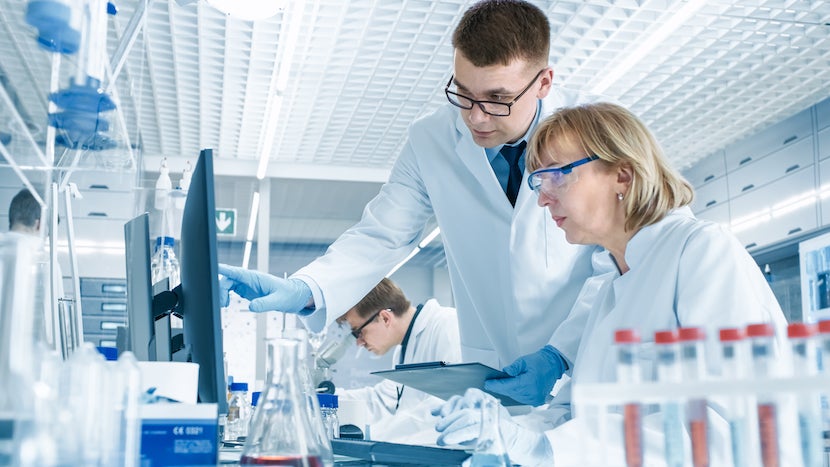 Clinical development in oncology and immunotherapies has accelerated dramatically over the past few years.
As of December 2019, over 6,000 clinical trials evaluating IO drugs were active globally. Approximately 40% of these clinical trials involved at least one location in the Asia-Pacific region.
Biotechnology companies understand the need to partner with a contract research organisation (CRO) and central laboratories with the ability to adapt to the specific requirements of oncology and IO drug trials. Central laboratories must support a sponsors biomarker development from both a strategic standpoint but also from an operational aspect.
For sponsors looking at entering the clinic with a drug candidate, it is critical that trial designs and protocols consider the uniqueness of oncology and immune-oncology trials.
Asia, with its large treatment-naïve population pool and low trial concentration has become a preferred destination for clinical trials for oncology. For clinical studies initiated in 2018 and 2019, oncology involving sites in Asia-Pacific resulted in a higher median recruitment rate and reduced recruitment periods when compared to trials in the US, as well as the worldwide median.
More specifically for IO drugs, clinical studies conducted in Asia-Pacific showed a rate of recruitment up to 60% and 15% faster than in the US for mono and combo therapies respectively.
The higher recruitment rates observed can be partly explained by the reimbursement status of the comparator drug. Most countries in Asia lack systematic reimbursement of the standard of care which means clinical trials are often the only channel through which patients can access these treatments.
Hematologic malignancies and hemato-oncology
Biopharma companies have initiated over 1,000 clinical trials in hematologic malignancies and hemato-oncology in Asia-Pacific between 2016 and 2018. According to GlobalData, for the period 2016-2018, the median patient recruitment rate for hemato-oncology trials involving Asia-Pacific was 30% higher than for trials conducted outside of the region.
Over the last 25 years, Novotech has partnered with numerous biotechnology companies and completed hundreds of projects in oncology. Novotech has consistently provided high quality oncology CRO services through a flexible approach that suits the needs of small and medium biotechnology companies.
To learn more or talk to their experts about your clinical trial, visit novotech-cro.com.