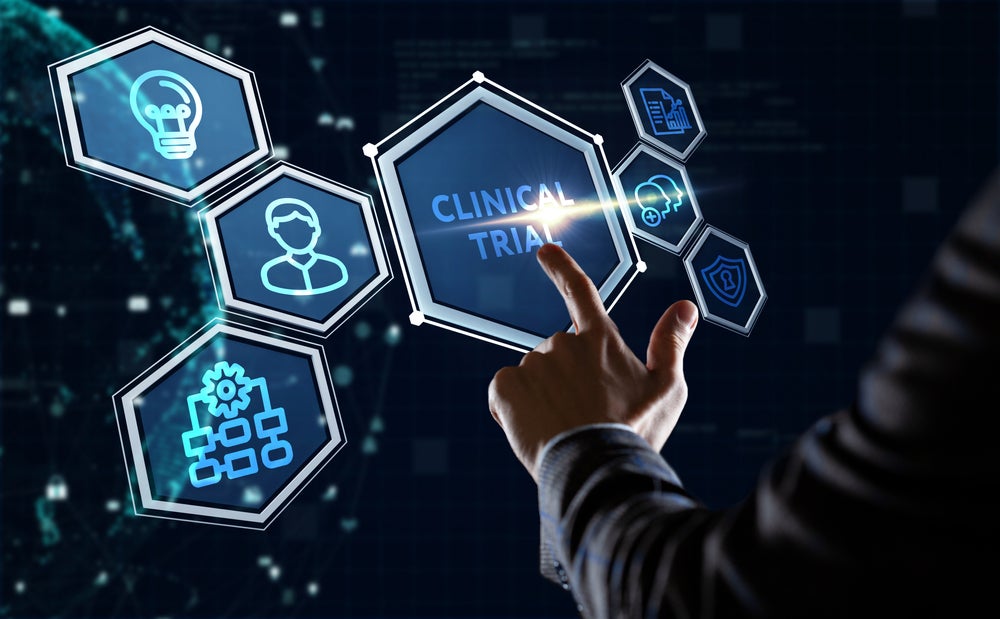 The clinical trials landscape is evolving quickly. Delivery of clinical research has changed as the industry has faced myriad challenges, including declining macroeconomic conditions, the Covid-19 pandemic and geopolitical tensions, which have affected supply chains and regulatory requirements.
As the industry grapples with these hurdles, digitalisation is playing a key role in how they're overcome, particularly when it comes to the preparation of clinical trial data for inspections and auditing.
Historically, pharma companies undertaking clinical trials used manual trial master file (TMF) systems to manage clinical data. The pandemic, however, saw a rise in the number of trials for the development of vaccines, causing a huge strain on the healthcare sector, and leading to fewer companies using manual methods to manage data. Since then, many pharma companies have shifted from paper-based methods to electronic TMF (eTMF) systems to improve efficiency and ensure regulatory compliance.
The evolution of TMF
"As we trace the evolution of TMF management, we observe a transition from the chaotic document control of the pre-GCP era to the more regulated and standardised post-GCP era," says Daisy Zhu, head of global operations at digital technology solution provider Taimei.
"From post-GCP to the eTMF era, the constraints of space and time in paper-based management prompted a shift to digital management. But the question remains: does digital document control guarantee TMF inspection readiness at all times? Our experience suggests the current measures fall short."
Despite the sophisticated approval processes, report management and aesthetically pleasing dashboards of modern eTMF systems, numerous issues persist in document quality, meeting deadlines and completeness. What's more, the use of AI, whether for intelligent filing, quality control, reducing manual redundancy or metadata extraction, addresses issues only retroactively and fails to holistically enhance TMF management.
According to Zhu: "The prospective direction for innovation should be centered around refining processes and collaborations inherent to TMF management. This would ensure the comprehensive, accurate and timely management of TMF from file generation to upload.
"Additionally, in ensuring data security, AI could serve as a valuable adjunct in the efficient management of eTMF."
Transforming TMF
While digital solutions such as eTMF and hybrid models are now commonplace, they typically only transfer the TMF management process from a physical to a digital environment without fundamentally improving the system. In fact, these methods often only facilitate reactive management of the accuracy, completeness and timeliness of TMF documents.
For example, document quality, including adherence to ALCOA (attributable, legible, contemporaneous, original and accurate) principles, is checked in a review process post-upload, and if the document fails to meet these standards it is rejected, requiring the owner to amend and re-upload it.
"This often stems from human error, leading to a cycle of extensive communication and potential delays in document filing," says Zhu.
"In essence, to truly transform TMF management, we must minimise the occurrence of human-induced document quality issues. This proactive approach would enhance the speed, completeness and timeliness of document filing, rather than merely controlling the process after the documents have been uploaded."
Competitive landscape
The clinical trial sector is experiencing a boon in competition among technology providers to deliver AI-enabled systems that boost study efficiency. Taimei, a leading innovator in the R&D and life sciences industry, has developed a digital platform dedicated to clinical research that offers a range of solutions, including effective TMF management.
Its cloud-based eTMF, eArchives, offers a highly flexible yet robust system tosupport the CDISC Reference Model and comply with good clinical practice, covering all stages of clinical trial documents, including generation, collection, approval, signing, archiving and quality compliance.
The solution offers a library of template resources, including standard TMF models, incorporated with industry standardised DIA eTMF RM V3.0, ICH-GCP essential documents, as well as a real-time archiving mechanism, the real-time monitoring, collection and processing of files, and a customised approval workflow that is compliant with a range of standard operating procedure (SOP) requirements.
It helps clients to manage daily SOP documents and stay audit-ready all the time, significantly improving the efficiency and quality of file management.
As clinical trials continue to grow in scale and scope, competition among companies to deliver eTMF systems is expected to rise. Pharma companies will increasingly adopt this technology to improve efficiency, stay inspection-ready and remain fully compliant with all regulatory authorities' best practice guidance.
Download the whitepaper below to ensure your organisation remains competitive.