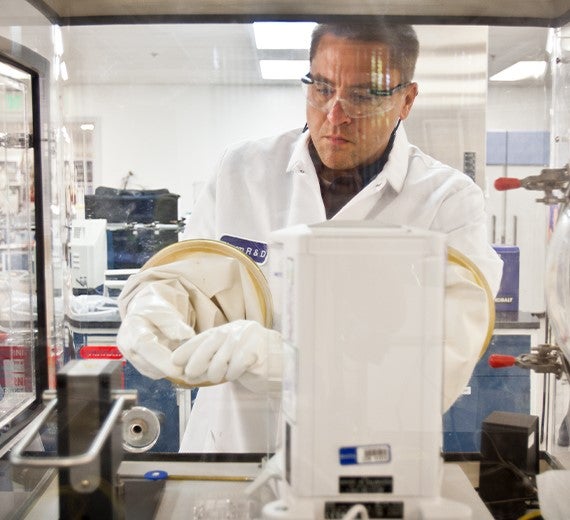 Working with a contract manufacturing organization (CMO) in the pursuit of bringing a new product to market can deliver a range of significant benefits. A good CMO can assist with everything from clinical supply and formulation challenges to risk mitigation, as well as general challenges that can arise through the scale-up process, such as market demand fluctuation.
But there are several key factors companies should consider when selecting a CMO or else potentially run the risk of supply chain failure, reputational damage, and inadequate patient safety measures to name a few.
A large CMO with established platforms, for example, can allow for increased efficiency and economies of scale when compared to smaller alternatives. They are also likely to have already worked with a similar molecule and can even anticipate the hurdles a company may face in production.
Conversely, a smaller CMO can provide preclinical and early clinical phase support that is comparable to even its largest competitor, though they often lack the facilities and experience required for commercial manufacturing.  
Most CMOs, however, will operate multi-purpose facilities and run products on shared lines, and large shifts in volume or timing are often easier to accommodate when working across multiple products than when running production in-house on dedicated lines. The result is greater flexibility – an advantage in an industry prone to unforeseeable disruption and shortages. 
Proven results  
According to Jayna Blake, at Baxter BioPharma Solutions (BPS), the need for demonstrable performance and expertise from an established CMO should be at the top of any sponsor's list of requirements. "Capabilities and experience should be proven by track record, which gives insight into the number of successful projects, experiences with different product types, and regulatory approvals."   
Determining if a vendor can grow with you is also important, Blake stresses. Can they evolve with you and your outsourcing strategy? Companies may look at one service today, but will likely expand their scope in the future, so it's important that the provider can evolve with a given project.  
While a potential service provider's capabilities and track record should be well understood, companies shouldn't choose a CMO based just on cost. Companies should request evidence that the provider can deliver on time, within budget, and that they have the resources and expertise to successfully meet set project milestones.  
Request for proposal (RFP)   
But before reaching out to any CMO, some fundamentals must be in place, such as a confidential disclosure agreement (CDA), active pharmaceutical ingredient (API) source, and any studies with other vendors, such as filter studies or analytical methods.   
When companies do place a request for proposal (RFP), it should be detailed and robust, says Blake. "Expectations should be clearly communicated to the service providers as early as possible. Requirements change over the progression of the project, so opening a dialogue with your service provider on changes, sooner rather than later, will help to overcome potential delays." Additionally, getting the proposal right will also save time and reduce any "stumbling blocks" later.  
Defining your project scope is also essential. Major hurdles include not anticipating long lead times for equipment and components. The more information that is in the RFP, the more detailed the proposal will be. Key elements of a robust RFP include:    
Expected timeline including timing for project award, validation batches, and commercial start   
Material data safety sheet (MSDS)    
Analytical needs, including testing, instrumentation or method type (if known)  
Process Flow diagram 
Preferred batch size (units) and number of batches per year 
Any product sensitives, API configuration, time out of refrigeration (TOR) limits   
Drawings and/or part numbers of the selected container closure 
Packaging needs 
Reviewing proposals   
If you receive proposals from different CMOs, ensure that you compare "apples to apples," says Blake. Important items to look out for in the proposal include information on what was requested in terms of batch size, number of batches expected per year, component confirmation, and the packaging plan.   
The costing section, meanwhile, should contain technical transfer costs. This will cover what is required to transfer and validate your product. Batch pricing will show how different types of batches will be costed. If requested, clinical/commercial pricing, after technical transfer activities, would be included. The CMO should also include the timeline that they can plan for and achieve. This may differ from what was requested in the RFP.    
Metrics and milestones should be discussed and agreed upon through open communication between the sponsor and the CMO, with performance reviewed regularly. This means companies will need to establish oversight. What level is appropriate? For a new tech transfer, weekly meetings may be necessary to ensure a smooth process. For more routine manufacturing, quarterly meetings are more common.   
Ultimately, a good CMO will work closely with you to help you achieve your project's full potential and objectives and by submitting a robust RFP, sponsors can ensure they receive a detailed and thorough proposal.  
Customized support 
Baxter BioPharma Solutions is dedicated to helping companies reach their commercialization objectives by providing customized support services, scientific expertise, and sterile injectable contract manufacturing solutions. BPS, a business unit of Baxter International, has over 90 years of parenteral manufacturing expertise.
For more information about how Baxter BioPharma Solutions manufacturing expertise can support your project, download the presentation below.