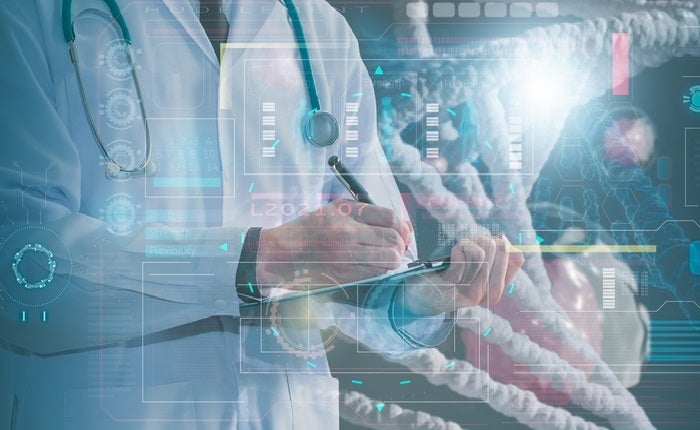 For ambitious life sciences brands aiming to expand into new markets and develop international recognition, understanding consumer expectations is key. According to a recent study by content and translation solutions provider RWS, 82% of consumers say that they wouldn't buy from a global site that doesn't offer local language customer support.
For life science organisations, the sentiment still resonates. Failure to make patient focus a key component of business strategy is likely to lead to a lack of trust and a communication breakdown, particularly where linguistic inclusion is not a key consideration.
In fact, for the clinical trials industry, an effective communications plan which focuses on cultural identity and translation services that cater to all the groups the service touches, could be the key to better business and an improved clinical trial experience.
RWS's 2023 Unlocked study examined 6,500 respondents from across 13 markets to reveal enormous opportunity for life science brands to engage with global audiences, build trust and grow in new markets through digital channels by recognising the importance of being globally consistent, contextually aware and culturally relevant. From accessibility to automation, the study explores six key themes and reveals how digital integration is helping to meet the expectations of today's consumer.
Theme 1: All inclusive
Linguistic inclusion is fundamental to global inclusion, and global consumers are showing a trend towards increasing local pride. Of RWS's respondents, 44% were frustrated with the dominance of English online. This figure rose to 61% among respondents identified as "impaired". The key to improving geographical inclusion is engaging with local languages. Inclusivity should be built on a foundation of access, equity and listening to promote understanding and trust across diverse consumer groups.
For clinical trial sponsors, this could mean translating key patient-facing documentation, including informed consent forms, protocol synopses and lay summaries, into the local languages of all countries involved in a trial. The result? A better understanding across all cultures involved in the trial, higher response rates and an overall improved clinical trial experience for participating patients.
Theme 2: Cultural connections
While 88% of consumers believe it is important for global brands to show cultural insight, only 31% agree that brands are making the effort. To build stronger connections with local audiences, life sciences companies should be focusing on cultural insight in combination with linguistic inclusivity. By tapping into cultural identity, life sciences companies can build engagement and trust with patients, for example in the linguistic validation of Clinical Outcomes Assessments.
Theme 3: Distrust is the new norm
In the age of digital communications and corporate accountability, transparency and understanding are more important than ever. When engaging consumers online, brands must find new ways to build trust. A thoughtful online presence can go a long way, with 71% of global consumers trusting brands with a localised online presence more than those without. For 58% of respondents, a fully localised online experience even inspires an equal level of trust to a physical in-market presence.
Theme 4: Here. Me. Now.
Today's consumer has become used to an on-demand experience, and they expect more personalisation than ever from that experience. Almost every respondent (96%) believes that automated real-time translation should be the global standard for online customer service, with 86% stating that it is important to deal with companies online in their own language, and the same is even more imperative in the pharmaceutical space. In order to provide the level of service that consumers and patients expect, life sciences must leverage technological tools such as AI and machine learning alongside human skills.
Theme 5: From text to context
We are entering a world where locality can be physical or virtual. With the adoption of the Internet of Things and Web 3.0, and the rise of the Metaverse, immersive spaces will create new demand for technologies like automation to enhance the virtual experience. Meanwhile, new forms of communication will emerge in virtual environments. With 59% of respondents saying they own or use at least one component of the Metaverse, the transition is already underway.
In the clinical trials landscape, advanced technologies have paved the way to a new type of clinical trial: the decentralised trial. The adoption of technologies including eCOAs, telehealth and wearables has grown enormously in recent years, hugely accelerated by the Covid-19 pandemic. According to GlobalData analysis, trial decentralisation reached a record high in 2022.
Theme 6: Beyond CX
The digital experience has become the core of the consumer experience, with global standards being set by the largest tech players. We are already witnessing the deployment of the next generation of chatbots and virtual agents. Among B2B buyers, 91% say it is important to deal with companies in their own language. Modern consumers also expect a single, frictionless customer view across channels, contexts and devices, which can only be achieved through advanced, integrable technological solutions. Brands should now turn their attention to how digitisation can help capitalise on location, context and a deeper understanding of the consumer.
What now?
In life sciences, sponsors should recognise the key components of effective global communication: consistency, context and culture. By providing a single locally relevant global customer experience which goes beyond consistent brand messaging and relies on real insight, sponsors can engage with patients on a new level.
In an age of on-demand services and virtual environments, digitisation is driving a new standard of global communications. For brands, more digital content means they can access more information than ever, including contextual and personal data and digital workflows. Meanwhile, automation and advances in machine translation are enabling greater accessibility, inclusion and the pursuit of brand values.
RWS is pioneering human and machine collaboration vital to achieving the quality of communications and customer service that will separate the pharmaceutical brands of the future from those that lag behind.