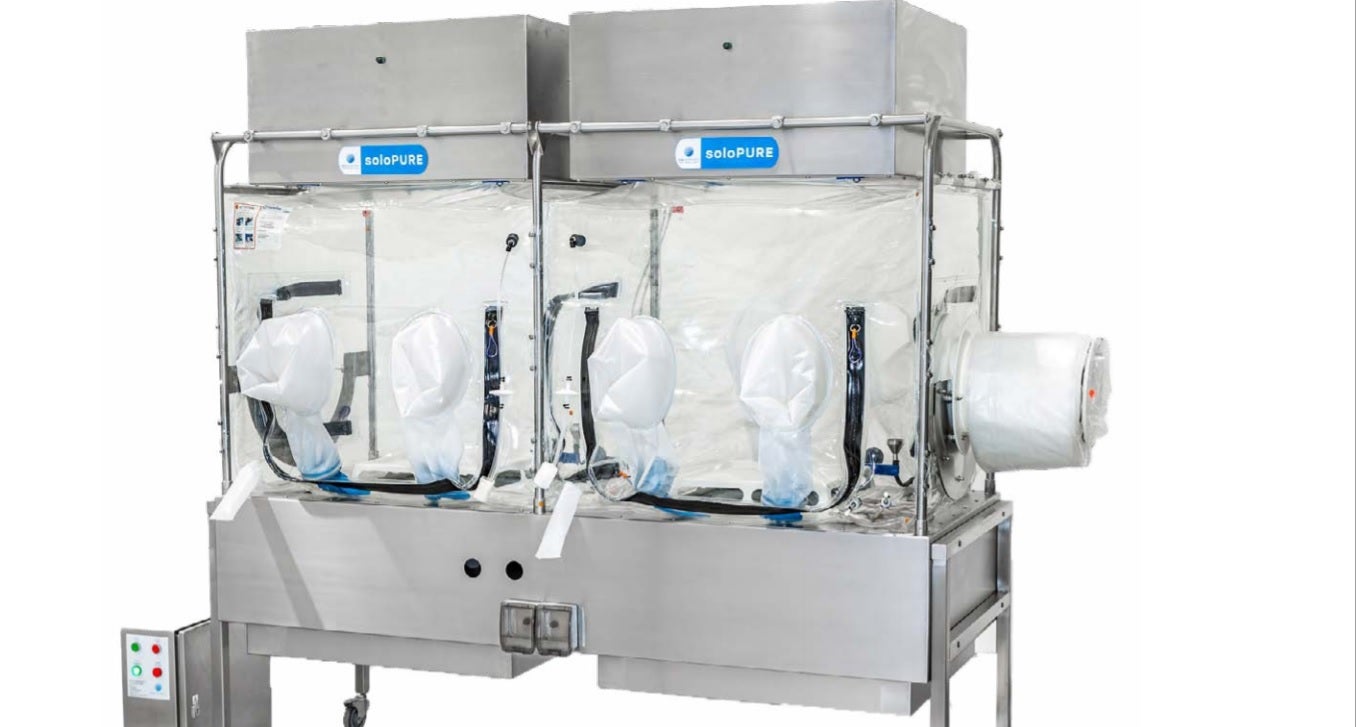 Industry-leading provider of flexible containment solutions, ILC Dover, has released its new whitepaper: Development of a Disposable Grade-A Aseptic Fill/Finish Isolation System.
Isolation of aseptic processes is not a new technology. Rigid stainless-steel isolators have been available for decades and have been a very successful application within the industry. Flexible Film isolation has been used in aseptic processing since the 1970s. Still, these systems tended to be a composite of stainless-steel chambers and airflow modules with a flexible film user interface.
Solo Containment (now part of ILC Dover) built a flexible system for aseptic containment with lower cost, faster delivery, and reduced cleaning validation. The starting point for building this system stemmed from a request of a French CDMO to develop a low-cost single-use aseptic fill/finish isolator for small-batch hand-filling of vials, syringes, or cartridges. Further user needs included two work chambers, a heat sealable exit, a fully customizable system, and more.
Within three years, the Solo Containment engineering group has delivered several innovative and successful aseptic isolation systems to customers across Europe and the USA. Solo has had interest from high-speed automated filling line companies, and a variation of the soloUNI is available with stainless steel exhaust low-level return air exhaust plenums, allowing the unidirectional airflow system to be dropped entirely over a modern robotized automated vial fill/vial seal machine.
While design characteristics may be identical to rigid stainless-steel isolators, flexible film aseptic isolators offer several advantages for careful consideration. In our most recent Whitepaper, we investigate how Solo Containment developed a fully disposable aseptic isolation system and walk you through the process, from concept to development, for creating a fully disposable aseptic isolation system.
Download the whitepaper here now to learn how to build a fully disposable aseptic isolation system and discover the advantages of flexible film aseptic containment.