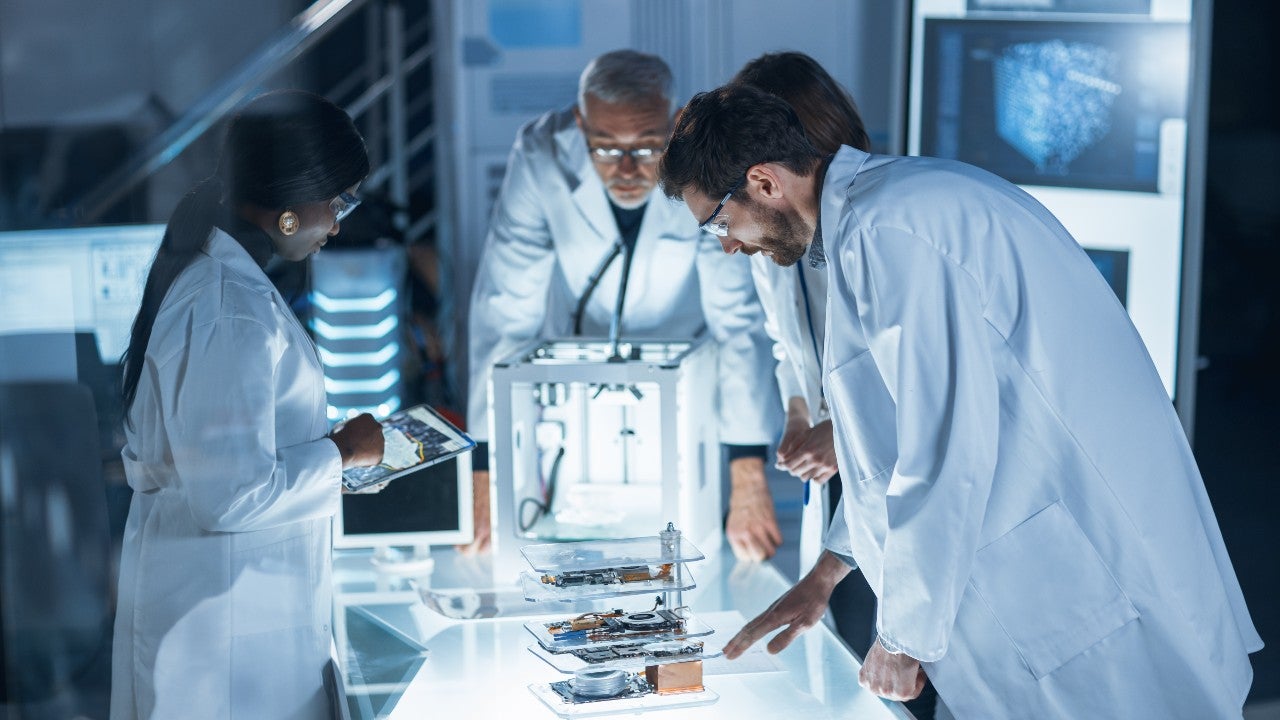 While moving cryogenically and deep-frozen-state stored biomaterials it is critical to not only provide the right equipment, but also ensure that chain-of-custody and visibility are a top priority. Managing a laboratory move correctly is more than just moving samples, it is about doing every step correctly and documenting it to ensure that proper protocols are followed.
CRYOPDP's Lab Move service is a dedicated and tailor-made solution to manage the complexity of a full or partial laboratory relocation, expansion to a new space, renovation, combination with other laboratories or decommissioning a facility. It involves expertise in moving cryogenic and deep-frozen biomaterials within countries or worldwide. CRYOPDP's extensive global network is what sets it apart from the competition.
A turnkey solution
As Tangi Tremorin, chief operating officer at CRYOPDP explains, "As a turnkey solution, Lab Move involves an initial study that performs a risk assessment and develops a contingency plan. But we also provide experienced project management teams, as well as logistics and monitoring experts to overlook operations through to fruition. Every step is done precisely and documented following the protocol.
"All cryogenic shipping equipment is validated for performance against manufacturer's specifications prior to each relocation, from small sample quantities to a full laboratory relocation, and every shipment is protected."
Protection during a laboratory move
During transport, lab equipment and biomaterials are protected by highly trained staff and drivers, as well as cryogenic vessels combined with liquid nitrogen back-up if required. Liquid Nitrogen (LN2) vapour shippers and vessels maintain a cryogenic temperature (between -196°C and -150°C), and this temperature is consistently monitored. Every Lab Move incorporates live tracking using GPS trackers that also track temperature. This includes high-capacity vessels dedicated to the Lab Move solution; the Lab-Move Maxi 420 and Lab-Move Mini 220, which are ADR-compliant and CE medical marked IIA, ensuring best safety conditions for biological samples. These vessels are decontaminated when a shipment is completed.
As Tangi Tremorin explains, "Inventory location is tracked throughout the entire operation, including maintaining regular contact with sending and receiving parties, as well as with couriers to ensure any shipping delays are resolved quickly."
Having tested the Lab Move solution on a small scale first in Japan and then later in France CRYOPDP continues to set up Lab Move operations to offer solutions at global level and offering a complete fleet of dry shippers of various sizes, as well as the latest technology that allows full visibility from start to finish, customers can be assured that sample integrity is CRYOPDP's priority.