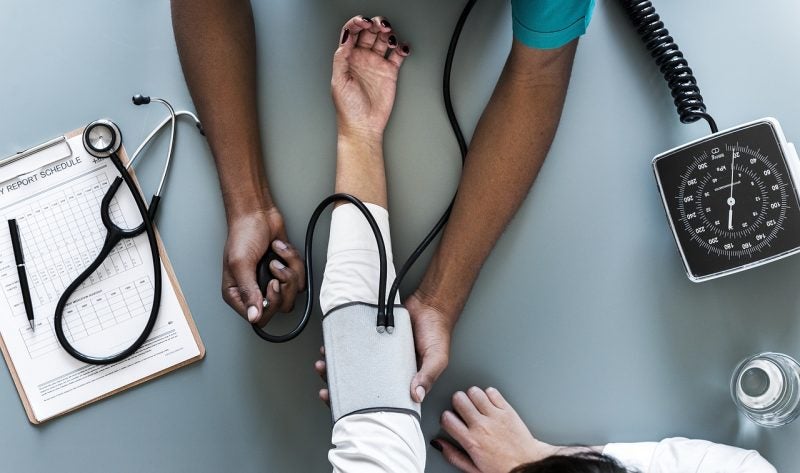 As clinical studies get more complex and pressures to deliver increase, trial sponsors are seeking more efficient ways to execute studies.
The use of data to drive smarter decision-making is an important way of supporting a study's end goals. But with so much talk in the industry surrounding data, deciphering what matters is essential.
When it comes to clinical trials, combining de-identified clinical lab results and investigator performance with other routine information can provide significant insights. By linking these datasets, it is possible to conduct research at a speed and scale that outperforms industry norms.
According to Covance Data and Technology Organization senior director of clinical informatics Michelle Jones, "Data can support a trial's end goals by facilitating more efficient and effective selection of sites and the identification of patients who meet the criteria for the clinical trial."
"Covance has a line of sight to over 50% of all the clinical trials in the world.  LabCorp, our parent company, is one of the single largest sources of patient lab data in the world, covering about half the population of the United States.  Because LabCorp is uniquely positioned to de-identify lab tests in a HIPAA compliant manner, Covance has access to these de-identified test results and any available corresponding diagnoses codes. The combination of this data makes for very powerful insights related to patient recruitment," explains Jones.
"We are the only organization in the industry that has this vast volume and powerful combination of data to help our clients design more efficient trials and accelerate their trial recruitment," continues Jones.
In addition to data on sites and potential participants, Covance also offers voice-of-patient information from its extensive Patient Intelligence Database which provides insights regarding patient tolerances to participate in clinical trials. The data spans 20 indications and is accumulated from 30 different countries.
Voice of patient data helps to develop protocol designs that improve patient recruitment and retention by considering patients' needs to make a study more convenient for those living with a disease. For example, this data is used to understand the upper limits of parameters such as number or length of office visits.  The data can also be used to fine-tune site selection by understanding how far patients are willing to travel to an investigator site.
It is this combination of datasets that provides Covance clients with unique insights and strong, viable protocol designs for studies with faster patient enrolment, more patients per site and fewer non-performing sites.
"When we identify sites, we're focused on producing a country-wide distribution that will efficiently meet timelines," says Jones. "If you're trying to beat the timelines, a sponsor could simply add more sites. But then you're doing it faster with twice the number of sites and it's not cost effective."
Beating historical industry performances
Unlike other contact research organizations (CROs) that use prescription data or ICD diagnosis codes, Covance can go another step farther because it is able to analyze de-identified segments of 30 billion test results from approximately 150 million patients for its clients. This significant dataset enables the company to identify clusters of people who likely match a sponsor's trial eligibility criteria whilst accurately evaluating the impact inclusion/exclusion criteria will have on the overall pool size.
"One reason that clients select Covance is because we generate more clinical trial data than any other company in the world," Jones explains.  "Our analytical expertise enables Covance to turn this into high-value insights surrounding investigator performance across a number of key patient recruitment milestones and metrics to set our client's trial up for success."
"For example, there was a sponsor who awarded their trial on metastatic breast cancer to another CRO. A year into the trial, they came to us because the trial needed to be rescued.  We changed the sites chosen which, according to our data, were not the highest performing sites for that particular indication, and put the trial back on track."
"By taking advantage of our large datasets, we were able to add more productive sites to this client's mix and get their recruitment on schedule quickly," states Jones.
Another client was facing challenges in randomizing 2,700 patients within a narrow timeframe for a suite of registration studies while getting international sites up and running. Covance leveraged its historical investigator database to identify and secure the highest performing investigators and their current site capacity in the indication.
Extensive feasibility outreach and site capacity assessments meant that efficiencies could be identified, enabling effective overlapping of sites across the program and resulting in an accelerated site start-up and reduced clinical costs.
The client achieved its first patient in (FPI) requirement ahead of schedule for all studies in the program, beating the historical industry performance across a number of key metrics, including 18% fewer weeks from final protocol to FPI and 75% more high-performing sites.
Gain an unrivaled combination of data and actionable insights
By leveraging data and understanding where to find potential participants, it is possible for clients to accelerate a trial by applying critical insights across multiple therapeutic areas and indications. This leads to improved protocol designs, better patient recruitment and retention and ultimately, getting medicine to patients faster.
Clients that take advantage of the Covance exclusive industry data can more accurately identify high-performing investigators and clusters of eligible patients to benefit a trial. They are also able to realize lower study costs, reduce time-to-market, and improve forecast accuracy.
What's more, with the continued growth of datasets and ongoing developments in genetic data, it seems the potential to accelerate clinical trials has only just begun.