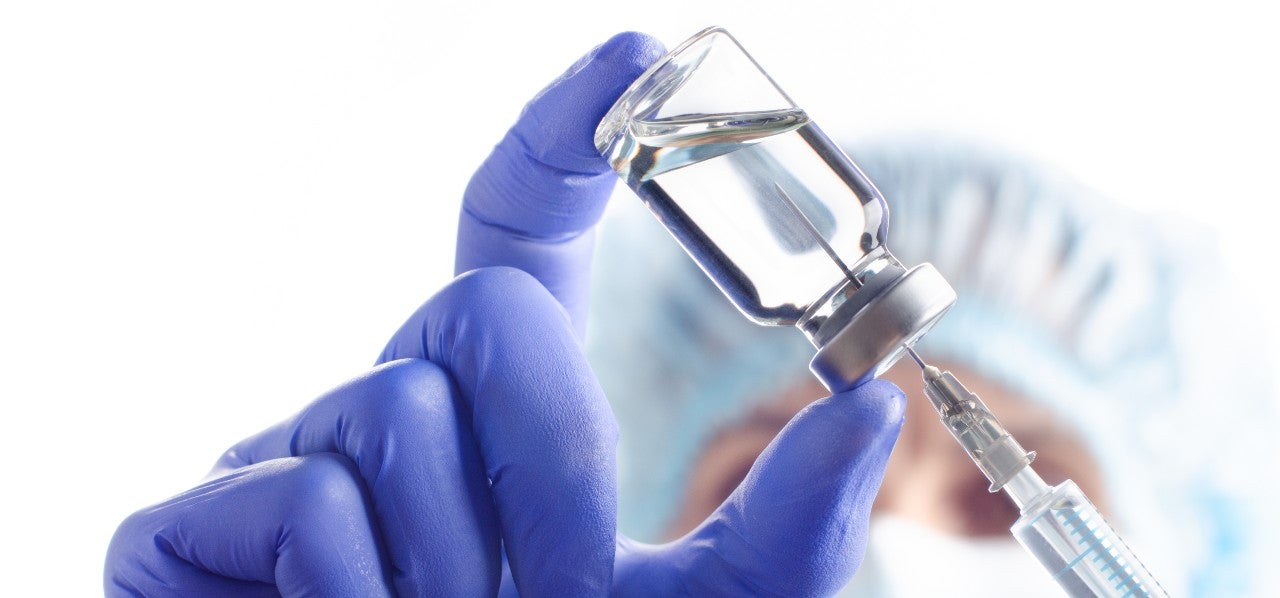 Large molecule pharmaceuticals, or biologics, are dominating today's market and presenting unique challenges for manufacturers. They are widely defined as proteins having therapeutic effect. Gene Polini, technical key account manager for Datwyler, explains that their distinctive feature is their size, with each molecule typically constituting more than 1,300 amino acids. For example, aspirin, a small molecule, has a molecular weight of less than 500 Daltons (Da). By contrast, EPO, a commonly prescribed large molecule, has more than 1,000 atoms per molecule and weighs more than 10,000Da.
Accelerating demand
The rate of drug approval by the US FDA hit a record high in 2018, with biologics and gene therapies making up a significant part of this volume. In 2019, biologics accounted for nearly two-thirds of approvals, and the large molecule injectable drug market is set to continue to grow rapidly over the next few years.
"The key factors driving the market are demographics," says Polini, putting the growth down to an increasingly geriatric population, "and the rise of a few specific chronic diseases like diabetes and cancer." Furthermore, the steady rise in popularity of biologics, orphan drugs and precision medicine creates more use cases for large molecule drugs.
Much of the market's future growth will be concentrated in the BRICS countries – Brazil, Russia, India, China and South Africa – where the middle and upper middle classes are on the rise. According to European Commission figures, China and India are expected to account for 43.3% of the world's middle class by 2030. Polini explains that this growing demographic will fuel the demand for better, lower-risk healthcare, including injectable drugs, especially biologics.
The increasing approval rate of biologics will go hand in hand with an increase in demand for injectables because many large molecule drugs have no oral delivery option. A great example of this, explains Polini, is insulin. "Folks have tried to develop an oral or inhaled insulin for years without any success, so it still has to be delivered parenterally," he says.
Unique challenges
Large molecule injectable drugs tend to be highly sensitive, particularly to heat, silicon and shear. Any change in molecular structure caused by these environmental factors could make the drug ineffective or even harmful. The challenge, then, is to package drugs so they can be delivered and stored safely and efficaciously.
Until about 30 years ago, Polini explains, most elastomer packaging contained silicone oil. Even today, silicone is still commonly used for components like plungers and stoppers. Many biologics are sensitive to silicone, meaning that new packaging solutions are needed. "With the advent of these biologics we saw the surge in silicone-free packaging that addressed this issue," he says. "That's just an example of where we're going with our development of packaging to help these folks with sensitive drugs."
Manufacturers are facing increasingly strict controls by regulatory authorities around the world and particularly in Europe, the US, and Japan. The rates of warning letters and recalls are rising, especially in relation to particulate matter and contamination. Manufacturing and packaging facilities must optimise their processes in order to remain compliant.
Contamination by particulates is especially a consideration for manufacturers of large molecule injectables. The standards for particulate matter are set by international compendia such as the USP, EMA, JP and European Pharmacopoeia. These standards don't usually apply to a particular drug type but rather to a delivery target. "In the case of the USP," Polini says, "they specify ophthalmic injections to have a separate and much more strict particulate specification, and that's because particulates in the eye can cause a great deal more harm than if particulate was injected either subcutaneously, intravenously or intramuscularly."
As well as being essential for the safety and efficacy of pharmaceuticals, better packaging can increase patient compliance. "If patients take their medication like they're supposed to, that can have a huge effect on the medical outcomes and make the therapy more effective, more affordable and more successful for the client," says Polini.
Datwyler's best-in-class approach
Datwyler's Firstline concept responds to "an unmet need to deliver elastomer components with very low particulate burden" and "provide the cleanest and most efficacious packaging for our clients," says Polini. One of its most important principles is the automation of the manufacturing process. Robotics remove human beings where possible and therefore eliminate the problem of particulate shedding such as hair follicles and skin flakes.
According to Polini, Datwyler's parenteral packaging manufacturing process is the most advanced in the world. Along with automation, its smart facility design includes statistical process controls, staff training and non-shedding clothing and a system that reduces the manual handling of the product as it moves downstream.
This operational optimisation is complemented by technological know-how, including the development of proprietary fluoroelastomer coatings OmniFlex and NeoFlex, which completely cover components such as stoppers so that no part of the naked rubber touches the client's drug product.
It is the combination of these principles that sets Datwyler's manufacturing process apart from the rest. "I think that makes us a force to be contended with in the packaging market," says Polini.