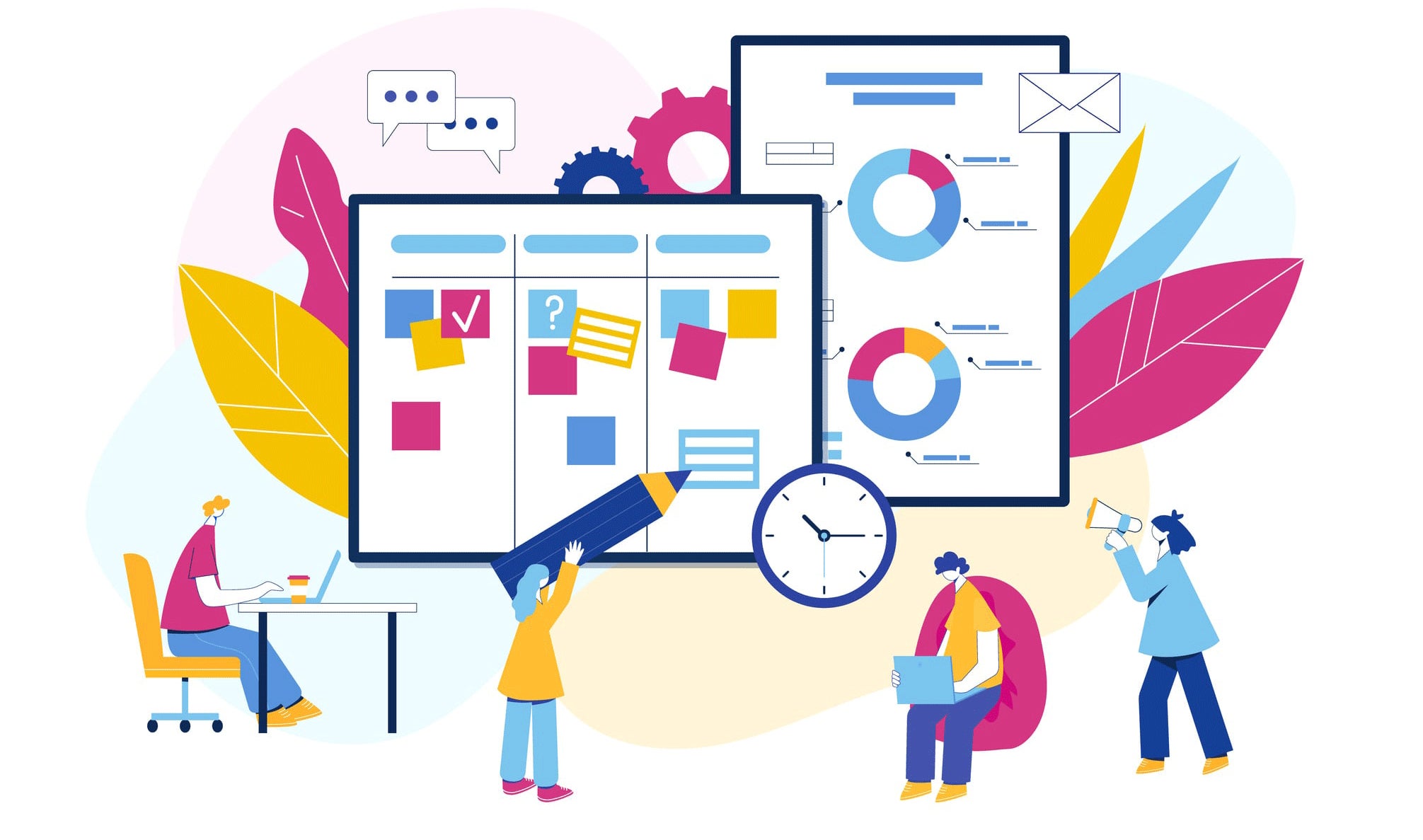 In order to boost productivity, creativity, speed and efficiency at all stages of the drug development process, the pharmaceutical industry is having to embrace agile ways of thinking and working. This involves ensuring swift product launches that have as few hitches as possible.
The need for agile pharma project management reflects growing competition in the industry and an increasingly broad, diverse, digitally-enabled and demanding customer base. Today's customers are used to the accessibility and real-time responsiveness of digital interactions and look for different forms of value tailored precisely to meet their needs. Because of this, companies need fluid, flexible, working models that can generate innovative and differentiated products, such as short-cycle strategy development.
An agile mindset will also help position, brand and launch assets so as to make the largest impact possible in a crowded, variable and often unpredictable marketplace.
Agility is driven by digital technologies
The pharma industry's need for agile transformation speaks to the particular challenges it faces in a highly complex operating environment – how to do more with less. It also shows how the digital revolution has fuelled the need for agile strategies while also offering new tools to drive agility in core activities, including launch excellence.
Today's pharma market is more complex and multifaceted than ever. Customers are as likely to be payers as doctors, and individual patient genetics, preferences or needs are increasingly dictating the ways in which treatments are conceived, developed and sold. As such, process is less important than outcomes. In addition, outcomes are increasingly linked to agile ways of thinking and working that require iterative, real-time creativity. This, in turn, comes from experimentation, collaboration, employee empowerment, integrated teamwork, continuous learning and informed customer-centricity to optimise operations.
By normalising remote working and bringing digital communications and new types of relationships to the fore, the Covid-19 pandemic has highlighted the need for agile transformation in the pharma industry. Communications between businesses and consumers have become more personalised ‒ people expect to be offered experiences based on their needs, at such a time as they choose.
At the same time, when it comes to pharma marketing – both for product launches and beyond – more companies are shifting from multichannel approaches, in which different channels are used in isolation, to integrated and co-ordinated omnichannel approaches. The extent to which this becomes normal in the industry will depend on certain conditions of access in national, regional or local markets, making seamless, fully aligned and agile product launches all the more crucial.
Choosing the correct technology for agile product launches
By using digital tools that support and foster agile thinking and working, you can make agility a bigger feature of your launch and market access activities. They can enable real-time, transparent, cross-functional interaction between teams to share a 360-degree overview of the launch trajectory, in each market and at each market access level. Milestones, challenges, achievements and setbacks can all be made visible to team members so they can adapt their strategies and activities to an evolving marketplace.
By choosing the right software, you can enable agile product launches and market access execution by aligning, integrating, visualising and streamlining activities that could otherwise be vulnerable to duplication, misunderstanding, internal division, received wisdom or information hoarding. This results in faster, more informed and seamless decision-making that can adapt to market-to-market variations or other complexities and uncertainties in real time.
For this to happen, the whole extended launch team must be able to access and engage with your launch tool and other capabilities that facilitate agile working, such as Kanban boards and collaboration features. Embracing transformative digital tools along with agile transformation lets you prepare a template for optimal market entry and positioning. In addition, sharing real-time insights across teams and national markets will create a body of knowledge with which you can serve the agile ethos of continuous learning.
Tools to boost agility in launch execution
There are now more obstacles to successful pharmaceutical product launches than ever before. SmartLaunch™, our collaborative and highly customisable launch execution software, lets you utilise the agile manifesto to find new ways of creating value in such a climate. Knowing instantly and clearly what is happening with your launch, irrespective of setting, country, time zone, operational silo, management layer or development stage, is a key ingredient of agile working and product launch excellence.
Being at the cutting-edge of smart business tools, TRiBECA® Knowledge can help you successfully launch and market your products. Our tools can make your operations more visible and transparent, streamline processes and help brands, management layers, business functions and countries to communicate and collaborate better with each other. To learn more about how our products can benefit your operations, get in touch today.