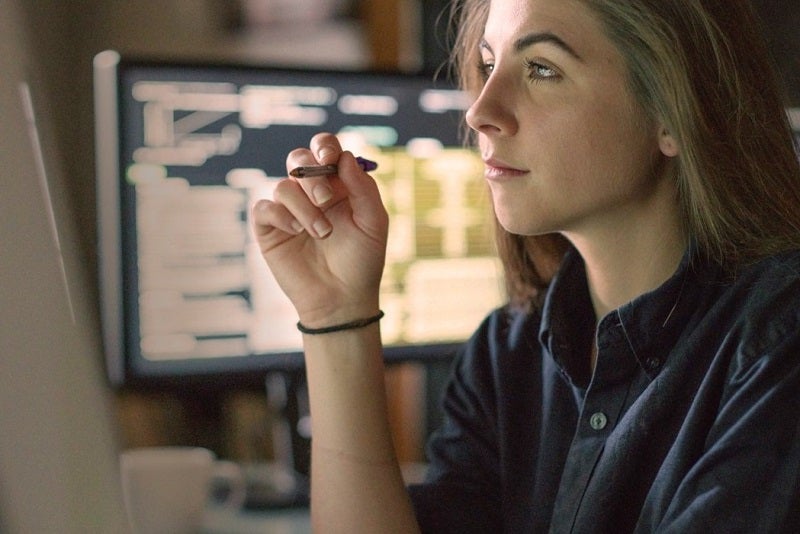 While clinical researchers tend to be early adopters of new technology, when it comes to capturing, managing and analysing their research data, many still remain remarkably stuck in the past with outdated tools.
Clinical researchers increasingly understand that electronic data capture (EDC) solutions, such as Elsevier's Veridata platform, can be more beneficial to their projects than manual spreadsheets. Why then do so many still rely heavily on tools like Excel or Google Forms?
To find the answer, it may be useful to bust some of the long-standing myths around Excel and spreadsheets, and examine their role in driving decision making in the clinical research community.
Myth 1: Excel can store data securely
Password protection and data encryption are common features of most manual input spreadsheet tools, so naturally many clinical researchers have used them to keep sensitive patient data safe.
However, spreadsheet protection features are a means to avoid unintended changes to data rather than a fully-fledged security measure, and while they're helpful in clinical studies they leave data unprotected. Particularly in a healthcare setting, where protecting patient data can be a life or death issue, spreadsheet locking and encryption features give researchers a false sense of security.
Another issue for clinical researchers that Excel and other manual systems fail to address is the need to track any changes made to data in case of audit. For auditors, spreadsheets rarely meet regulatory standards because Excel cannot track data changes. Whereas a compliant EDC solution protects the future of a clinical trial because it meets data security requirements. Further security advantages of EDCs include the user's ability to limit access to certain areas of a study and lock data once it's been evaluated.
Myth 2: Excel is easier to use than an EDC solution
Researchers often choose Excel because of its ubiquity. Microsoft and Google software tends to be prevalent across university campuses and research organisations, so clinical researchers tend to design their studies with Excel or similar programmes in mind as a consequence.
Excel is also an accessible and familiar system. However, because it isn't designed specifically for the purposes of clinical research, it can be complicated and cumbersome to use in the context of these studies.
"Unlike manual spreadsheets, EDC platforms tend to be both mobile-friendly and cloud-based too, further ensuring their ease of use."
And despite its familiarity, Excel proficiency varies among staff at almost all companies. Few employees ever receive formal Excel training, which presents challenges when running the complicated formulas and functions that are common in clinical trials. Even staff who've been trained to use Excel may not understand how to handle a particular spreadsheet.
On the other hand, once an EDC solution is adopted all researchers are trained in how to use it. The solutions are built specifically for clinical research, making them more sophisticated than manual spreadsheets while also providing a better user experience.
They're also rich in features that make life easier for researchers, such as standardisation and clinical coding tools, and event-driven email alerts. Unlike manual spreadsheets, EDC platforms tend to be both mobile-friendly and cloud-based too, further ensuring their ease of use.
Myth 3: Excel is more cost effective than an EDC solution
Research facility managers with limited budgets often view EDCs as cost-prohibitive and out of reach; that they're built more for global pharmaceutical firms rather than for smaller organisations.
EDC solutions do require an investment, but some options are more cost-effective than others. Solutions can be configured to be asset-light and scalable, giving research organisations of all types and sizes the ability to increase or decrease scale depending on budget or resourcing constraints.
Besides, in reality the costs involved in using manual spreadsheets often turn out to be greater than expected, usually due to the high costs of administration and from non-compliance. For example, if regulators were to audit a clinical study and find that the researchers failed to store data securely, then the study itself would be at risk.
Meanwhile, manual data entry and error checking spreadsheets can take up huge amounts of staff time that can be better spent on other work. In one survey, the US-based National Center for Biotechnology found that switching from Excel to an EDC solution reduced data collection time for researchers by nearly 25%.
Myth 4: Excel is just as reliable as an EDC solution
Because Excel and other manual spreadsheets can perform basic data import and analysis, researchers can be tempted to think they can manage multiple data sets and studies, across multiple sites, just as effectively.
This is rarely the case. Avoiding human error becomes much harder when manually sharing or inputting larger numbers of data, while manual workflows can be clunky and slow, hindering collaboration among researchers.
An EDC solution allows researchers to capture and store data electronically in a structured and centralised format, ensuring that studies are more credible and outcomes more reliable.
Reporting becomes more accurate, and the risk of human error caused by multiple users manually inputting data is drastically reduced. With all their data consolidated in one place, researchers can more easily draw from multiple data sets, and the centralised format makes accessing and sharing data quicker, improving collaboration.