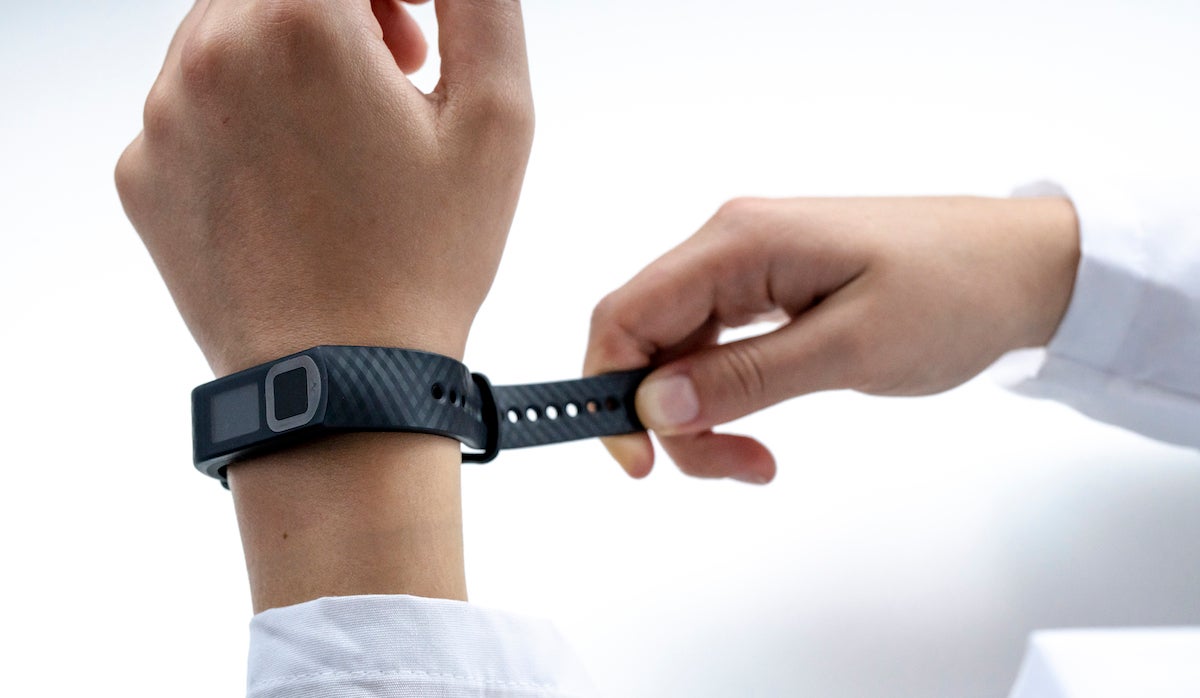 From productivity increases to heightened security and the preservation of vital company data, the benefits to businesses digitally transforming active worker environments such as factories, laboratories, and manufacturing plants, have long been recognised.
Yet, many companies in manufacturing, defence, healthcare and other service-based sectors are still struggling to integrate new digital systems in their workspaces, while connecting workers digitally continues to be a key challenge in these industries.
Covid-19 has further complicated the process of digital transformation for many firms. In addition to active workers constantly moving in, out and around workspaces, and often having to wear protective equipment like glasses, masks, and gowns that can hinder traditional methods of authentication and verification, the onset of the pandemic now means further health monitoring and social distancing measures are required for these environments to remain efficient and operational.
In the past, industries with a lot of active workers have tried various ways of connecting workers and digitising workspaces. Technologies including point solutions, authentication devices, access cards, and digital signatures have all represented important moves towards digitisation, and away from traditional authentication and verification tools like passwords or pen-and-paper signatures.
However, while these newer digital tools all tend to perform one particular function well, none offer an all-in-one solution that's flexible and scalable in order to adapt to a company's changing requirements or an unforeseen event, like a global pandemic.
Indeed, implementing multiple bespoke systems at once can, in many instances, actually serve to hinder a company's security and productivity, while risking the safety of its employees and the integrity of its data. The financial costs of investing in more than one solution to digitally transform a business model or operating process also tend to be significant, particularly if those solutions don't work together coherently.
With its Connected Worker Platform, which includes a workplace wearable, NymiTM has successfully developed a solution that tackles the joint challenges of ensuring data authenticity, privacy, security, and compliance among companies, while also providing an easy-to-use, natural user experience.
Coupled with the applications and software architecture that make up the Connected Worker Platform, the Nymi BandTM is the outcome of years of research and technological development. It provides a continuous, private, and secure link to any number of digital systems.
Nymi's CEO Chris Sullivan says the band provides firms with unmatched security. He explains: "Even if you think of an organisation like the US Secret Service, their agents carry authentication cards with cryptographic chips in them, much like the technology in the Nymi Band."
"But because there's no way to guarantee that an agent's card hasn't been stolen, a separate pin code is still needed for them to access certain parts of The White House, for example. The technology in the band means there's no longer a need for both. It's a much stronger assurance than anything else out there."
Although the band can provide companies with unparalleled security, for Sullivan the true value of the band is its ability to connect the worker.
"It's what you do with the band that creates value for the worker and the business. For example, technicians in pharmaceutical manufacturing sometimes need to make hundreds of digital signatures a day. Until recently, that might involve typing in a password hundreds of times a day. That takes up a lot of time, and if you make a mistake three times in a row you can get locked out of a system, potentially grinding a production line to a halt.
"With the band, you can actually speed up production lines. We had one customer whose production line had a per-minute value of $80,000. Implementing our solution took 45 minutes off the time of each production line, which ran three times a day. So, there are certainly significant productivity savings to be made."
The band's cryptographic technology also helps ensure the integrity of company data to regulators, another factor that's made the solution popular in the pharmaceuticals sector. Sullivan says, "If you can't prove to regulators that the right people took the correct steps at the right time, that can result in products being pulled from the market, or huge shipments being missed. In an industry like pharmaceuticals that can cause a problem worth potentially hundreds of millions for some companies. The band's compliance function is very good at ensuring that specific regulations – like 21 CFR Part 11, which stipulates rules around digital signatures – get adhered to."
Challenges around health and safety are also met. The band can help keep workers safe by monitoring their proximity to certain dangers, like heavy machinery or moving vehicles.
This can have particular advantages for companies implementing Covid-related restrictions around social distancing or hand washing. Sullivan says, "If two people are wearing bands that come too close together, this gets flagged to the network, which can then gently remind each individual that they need to stay apart. Equally, if I test positive for Covid-19, the solution will allow a company to see who I've interacted with over which specific periods of time."
Taken together, the attributes of the Nymi Connected Worker Platform help to address many of the everyday challenges faced by companies in areas like manufacturing or healthcare. "The benefits it gives to workers in terms of a more productive and efficient work life is where the value is," Sullivan adds. "And obviously, that has to be done very securely, and you need to protect workers' privacy."