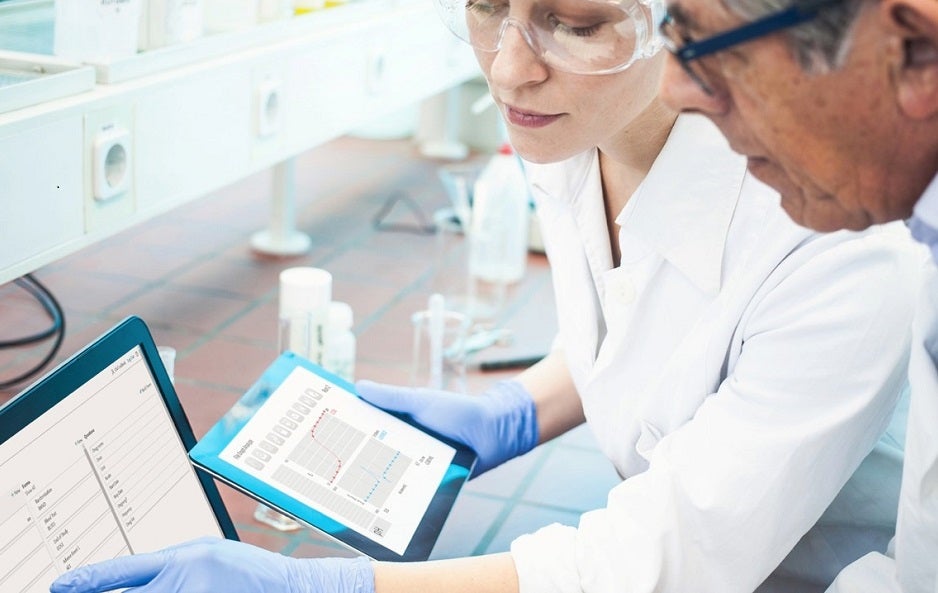 As a global leader in information analytics specialising in science and health, Elsevier's solutions help to collect, manage and make sense of clinical data for institutions and professionals around the world.
General manager Oli Cram talks to Pharmaceutical Technology about the benefits of Veridata EDC, the company's new cloud-based electronic data capture (EDC) solution for the clinical research community.
Q: How did Veridata EDC come about?
Elsevier's existing EDC product, called Macro, has been used by tens of thousands of researchers and in thousands of clinical trials over 20 years. From that, we've gained huge insights about what's necessary to build a fit for purpose, easy to use EDC solution. Users and regulators gave us massive amounts of feedback.
In addition, technology breakthroughs over the last decade allowed us to make a more accessible solution. Whereas previously researchers were tied to desktop computers, now they're working remotely and accessing data through tablets and phones. That makes it possible for patients to have a direct input into clinical research. In terms of collecting and managing data across research projects, patient centricity has only become feasible because of new technology.
With Veridata EDC, we're bringing these two aspects together. We have knowledge and experience from our existing product, and greater accessibility from new technologies. It brings something new to clinical researchers, who can now set up studies quickly, access them from anywhere, link them into their other systems, and grow them at a scale that wasn't previously possible.
Q: How does it work?
We built Veridata EDC partly to enable better collection, storage and management of clinical data, but also to enable deeper analysis of that data and bring about more breakthroughs in research that improve patient outcomes.
We've leveraged cloud architecture to build a service-driven solution. Veridata EDC has various different areas that provide or record information from user interactions, that are then broken out into micro services. Each micro service can be scaled up in a modular way, allowing researchers to increase capacity for users knowing the system will still respond. Because the system is capacity-building it can collect more data and run more powerful analytics to develop deeper insights.
The model combines a simple, easy-to-use interface that can be accessed anywhere, with a cutting-edge technological approach that makes it scalable and future-proof.
Q: What are Veridata EDC' s USPs?
There are several strong selling points to Veridata EDC. One is that researchers can trust the solution for storing and managing clinical data, now and over the next decade. The technology won't require modifying or renewing because it's built on cutting-edge infrastructure.
Every aspect of the solution has been clearly tested, designed and built to international clinical practice requirements. Veridata EDC is built according to The Food and Drug Administration (FDA) regulations. We're also ISO 27001-certified, which guarantees that the centre where data gets stored, along with the team developing the solution, is certified to the highest level of information security standards. HIPAA and GDPR compliance aspects, and NHS data security and protection requirements, are all built in.
The solution is easy to set up, making it quick to design and deploy clinical research. A study that is ready to go and has the required approvals can be set up in just hours, meaning data collection processes can begin without delaying research.
Wrapping around all of that is the low total cost of the system, which is really important. Clinical researchers need to be able to focus resources on delivering research and on building insights that improve how healthcare gets delivered.
Q: What are the main problems for customers that it solves?
There are a number of key pain points for anyone conducting clinical research today which Veridata EDC can solve. The first is that researchers need to be able to quickly and effectively collect high quality data. There are still too many clinical studies collecting data just on paper and transcribed to Excel files, which don't provide the necessary 'auditability' to be able to check for mistakes. Something could be typed incorrectly, or records could get lost. It's difficult to fully trust data under those circumstances.
Once you have your data set, you need to manage and store it securely so that data doesn't leak, and you don't accidentally modify it to change the outcomes of a study. Veridata EDC gives researchers the tools to resolve those issues.
The solution also demonstrates rigour to regulators. As a clinical researcher, auditors review how you manage data. They want to see data collected in the right way, according to protocol and stored and analysed appropriately. With Veridata EDC, researchers have a full record of every action taken in the system at their fingertips.
The problem of storing data long-term is also addressed. Researchers often need to store data securely for long periods so it can be reused. Veridata EDC stores and shares data securely so that if you want to collaborate with another researcher you have a secure way of giving them access.
Q: Does it have particular benefits in light of ongoing clinical research around Covid-19?
Covid-19 researchers will know better than anyone that setting up your study needs to be quick and efficient, since any delay in collecting data could really impact lives. Collecting and analysing accurate data quickly is key to effectively combatting the spread of the disease, treating patients and saving lives in this pandemic. Covid-19 really highlights how urgently a solution in this area is needed.
Elsevier has done everything possible to facilitate Covid-19 research. We've made Veridata EDC available to clinical researchers studying Covid-19 completely free of charge. We've also built in a set of Covid-19 research forums for data collection, so that when those researchers access the system, they have a ready-made set of data collection forms to immediately start collecting patient data. Forms can then be modified according to specific research needs, meaning additional data can be collected and made available in the quickest possible time.
Q: What distinguishes Elsevier from other companies in this field?
Elsevier is uniquely positioned to address the problems clinical researchers tend to have. From its foundation, Elsevier's mission has been to help advance science. Within the clinical area of Elsevier, our guiding principle is to improve patient outcomes.
Veridata EDC is therefore at the core of what makes Elsevier special. We've worked with almost every academic institution in the world, providing information services and giving researchers information they need. In this changing model of clinical research, where more collaborative and larger data sets are needed, it's great to be in a position where you can have an impact on thousands of research institutions. We're an organisation they can trust.
There isn't another EDC provider in the world that has as deep an interest in promoting the creation and dissemination of knowledge as Elsevier. When researchers use Veridata EDC they're building on a global network of like-minded professionals who are all working together to advance science.