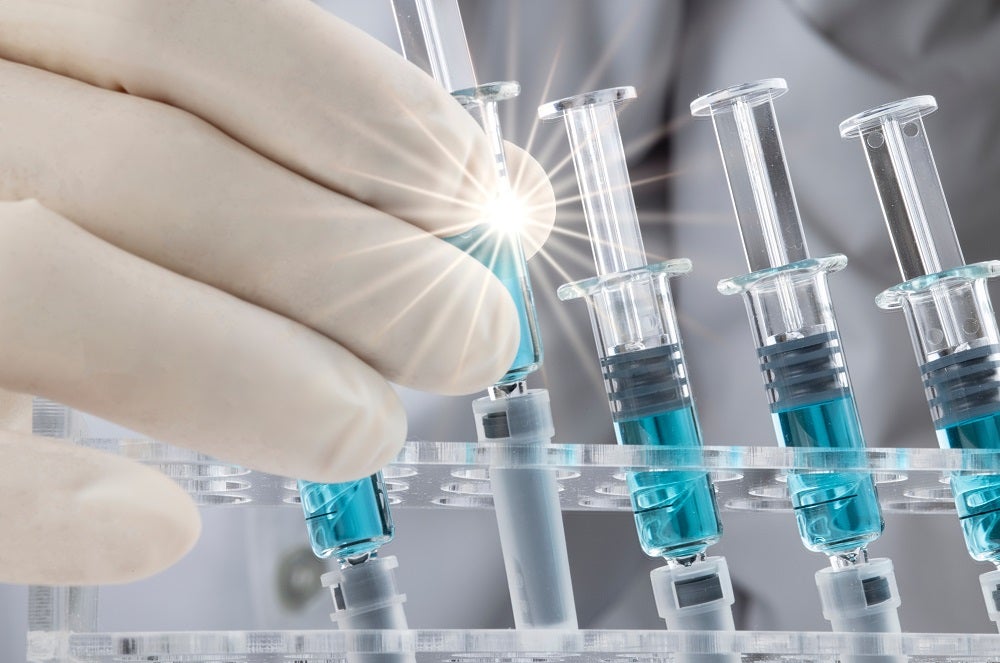 It is imperative to choose the right container closure system (CCS) to protect valuable parenteral drug products and preserve sterility and stability. CCSs must assure container closure integrity (CCI) over the shelf life of a parenteral drug product.
Parenteral drug products can be packaged as a pre-filled syringe, a cartridge, or a vial. The vial-based system is typically comprised of three main parts: vial, elastomeric stopper, and the aluminum seal (typically with a plastic flip off button). To maintain CCI over the shelf-life of the drug product, one must select the appropriate vial, stopper, and aluminum seal. There are several factors that should be considered (1).
First, the composition and properties of the CCS components are critical to maintaining CCI. Elastomeric closures have been used for many years in sterile applications because of their sealing properties. Elastomer' viscoelasticity enables the rubber to form a good seal with the mating surface of the vial under sufficient compression despite minor surface imperfections on the vial. Rubber formulations have different viscoelasticity, hardness, and modulus, all of which can impact sealing performance and functional characteristics.
Second, the design and fit among components is fundamental to CCI. The stopper design and dimensions are important for achieving an integral fit. The interference between the outer diameter of the stopper plug and the inner diameter of the vial neck must be evaluated. Insufficient interference may compromise CCI.
The right aluminum seal must be selected to hold the stopper flange and the vial at the land seal. The land seal is the compression seal formed between the stopper bottom flange and the top of the vial crown after crimping and is the primary sealing region for a vial-based system for the drug product shelf life. It is imperative to choose an aluminum seal with proper aluminum skirt length, because insufficient or excess skirt length can result in insufficient closure compression which may lead to CCI failure. Validating the crimping process is also essential to ensure CCI.
Finally, a defect in the individual components can pose risk to CCI, such as a crack, hole, or trimming defect(2). The degree of risk is dependent on the size, shape, depth, and location of the defect on the component. A defect at the valve or transition seal can cause loss of product sterility and headspace gases before aluminum seal crimping. A defect at the closure flange or vial crown, as well as particles, fibers, etc. from the surrounding environment, can lead to an incomplete land seal, which is critical to CCI after crimping.
West offers Ready Pack™ containment system components, conveniently packaged, high-quality, and ready-to-use (RU), that allow customers to save time, eliminate waste and reduce risk, especially startups who need small volumes in early stage development. Components include West's high-quality NovaPure® stoppers, West's Flip-Off® CCS (clean, certified, sterilized) seals, SCHOTT's adaptiQ® glass vials and Daikyo Crystal Zenith® vials. Ready Pack™ containment system components are demonstrated to fit together to maintain CCI over time(3, 4).
For more on how West can advise and support your sterile drug packaging needs, please contact an account manager or technical customer support (TCS) representative.
West and the diamond logo, Ready Pack™, Flip-Off®,and NovaPure® are trademarks and registered trademarks of West Pharmaceutical Services, Inc., in the United States and other jurisdictions.
adaptiQ® is a trademark of Schott AG.
Crystal Zenith is a trademark of Daikyo Seiko, Ltd.
Crystal Zenith technology is licensed from Daikyo Seiko, Ltd.
Reference
Fran L. DeGrazio. Holistic Considerations in Optimizing a Sterile Product Package to Ensure Container Closure Integrity. PDA Journal of Pharmaceutical Science and Technology, 2018, 72 (1), 15-34.
PDA Technical Report No. 76. Identification and Classification of Visible Nonconformities in Elastomeric Components and Aluminum Seals for Parenteral Packaging; PDA: Bethesda, MD, 2016.
Technical Report 2020/219 Container Closure Integrity Testing on EU NovaPure® Closure Configurations for Ready Pack™ System with SCHOTT No Blowback Vials.
Technical Report 2021/242 Container Closure Integrity Testing on NovaPure® and Daikyo Closure Configurations for Ready Pack™ System with Daikyo CZ 2 mL Vials
Written by Henry Zhang