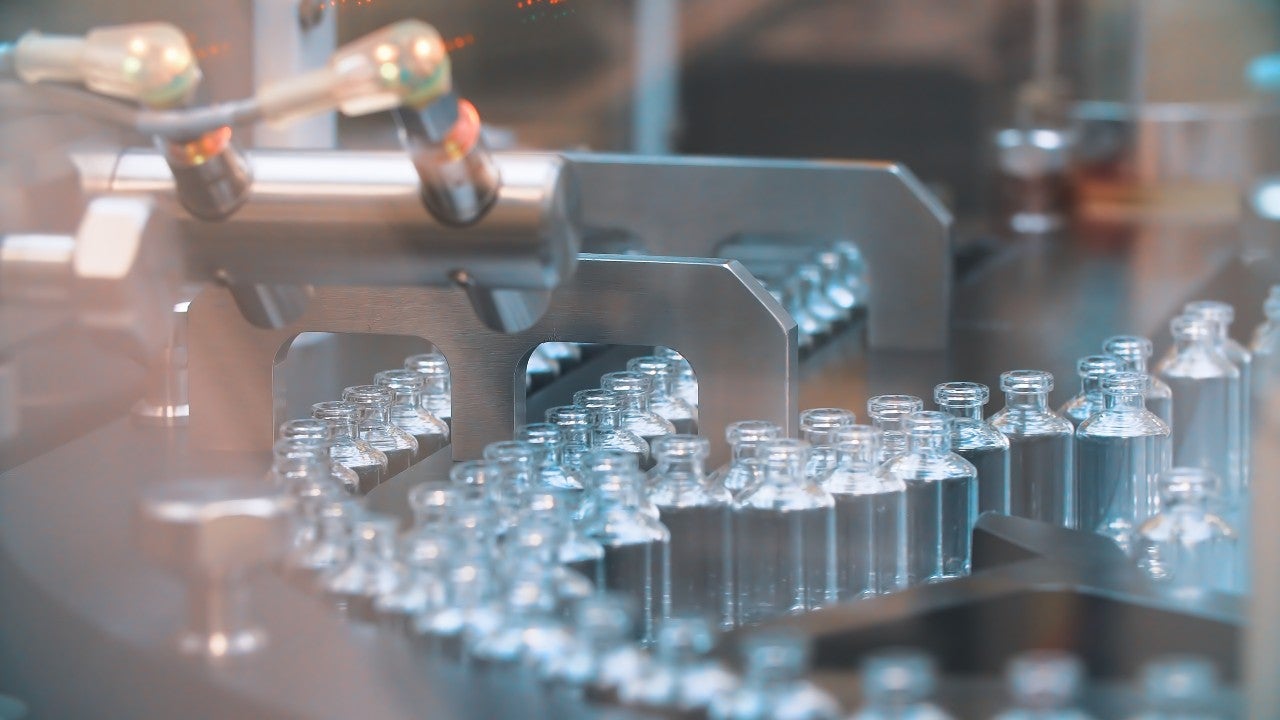 To produce a live attenuated viral vaccine (LAV), a naturally occurring virus is modified in a laboratory into a weakened form. The resulting vaccine organism retains the ability to replicate and produce immunity, but usually does not cause illness. The strong cellular and antibody responses elicited by LAVs are virtually identical to natural infection and provide lifelong immunity after only one or two doses.
This type of vaccine has been available since the 1950s and is used to treat a range of life-threatening diseases. But when it comes to their manufacture, LAVs present distinct challenges due to their fragility. They must be manufactured, stored and handled very carefully, and usually require refrigeration. Producing live viral vaccines is a complex activity that demands a lot from the working environment and equipment, as well as high levels of manufacturing expertise.
"Live attenuated vaccines are complex and fragile molecules that are very expensive," says Rutger Vandiest, global head of sales, CDMO, Bavarian Nordic. "The environment we want to handle them in should allow for aseptic manufacturing, handling the product in a safe way for the operators, and should allow for multi-product manufacturing."
Bavarian Nordic is a vertically integrated biotechnology company engaged in the development, manufacture, and commercialisation of live viral vaccines for the prevention and treatment of infectious diseases. The Danish company currently offers vaccines for smallpox, rabies, tick-borne encephalitis, and Ebola. Bavarian Nordic is also working on vaccines for cancer immunotherapy and is investing in a Covid-19 vaccine programme together with AdaptVac. The company has now unveiled a new fill and finish (F&F) facility for its clinical portfolio and contract manufacturing clients.
Designing a facility for live attenuated vaccines
"The story started only three years ago with the green light to start designing a complete new F&F facility adjacent to our manufacturing site in Kvistgård, Denmark. The challenging goal was starting from a greenfield and having our first product on the line beginning of 2021. The new F&F facility should allow the fill and finish activities for live attenuated vaccines in liquid and lyo format, and hence needed to be BSL2-classified," explains Vandiest.
The company succeeded in launching the new facility, with a number of highly important requirements dictating the final design concept. Firstly, it was vital that the correct bio safety level was met and that adequate cleaning and decontamination could be carried out to eliminate any potential traces of the LAV. Full single-use technology was necessary to further reduce contamination risks, meanwhile isolator technology was also required to protect both products and operators.
Because live viral vaccines contain highly complex, fragile molecules, minimising the time each process takes and the transportation distance between the different areas of the facility is critical. For this reason, Bavarian Nordic installed a high-speed filling line and kept the facility's footprint at a minimum, thus reducing the product's time out of refrigeration (TOR).
The installation of low-pressure peristaltic pumps ensures the proper transfer of the fragile molecules, meanwhile the inclusion of lyophilization capabilities were also key for providing longer shelf-lives in case the product is not stable in the liquid phase.
Given the expensive nature of LAVs, minimising product losses is a must. Bavarian Nordic subsequently fitted an accessible filling line with a low bulk rest volume for the dosing system. Enabling small bulk volumes is important considering biotech often comes in small batch sizes. This also makes it possible for the company to use the line for its clinical material as well as for customers' products.
Contract manufacturing services
The construction of the new F&F facility played a key role in the successful launch of Bavarian Nordic's new contract development manufacturing organization (CDMO). The company's CDMO services span the complete value chain of a LAV, from development to commercialisation, and for both drug substance and drug product manufacturing. Bavarian Nordic also offers the full range of support services, including regulatory support, lab testing, storage capabilities and full project management.
The construction of the new F&F facility has enabled Bavarian Nordic to offer large-scale manufacturing, lyophilization and packaging services to external customers who also benefit from the company's 25 years of experience and LAV expertise.