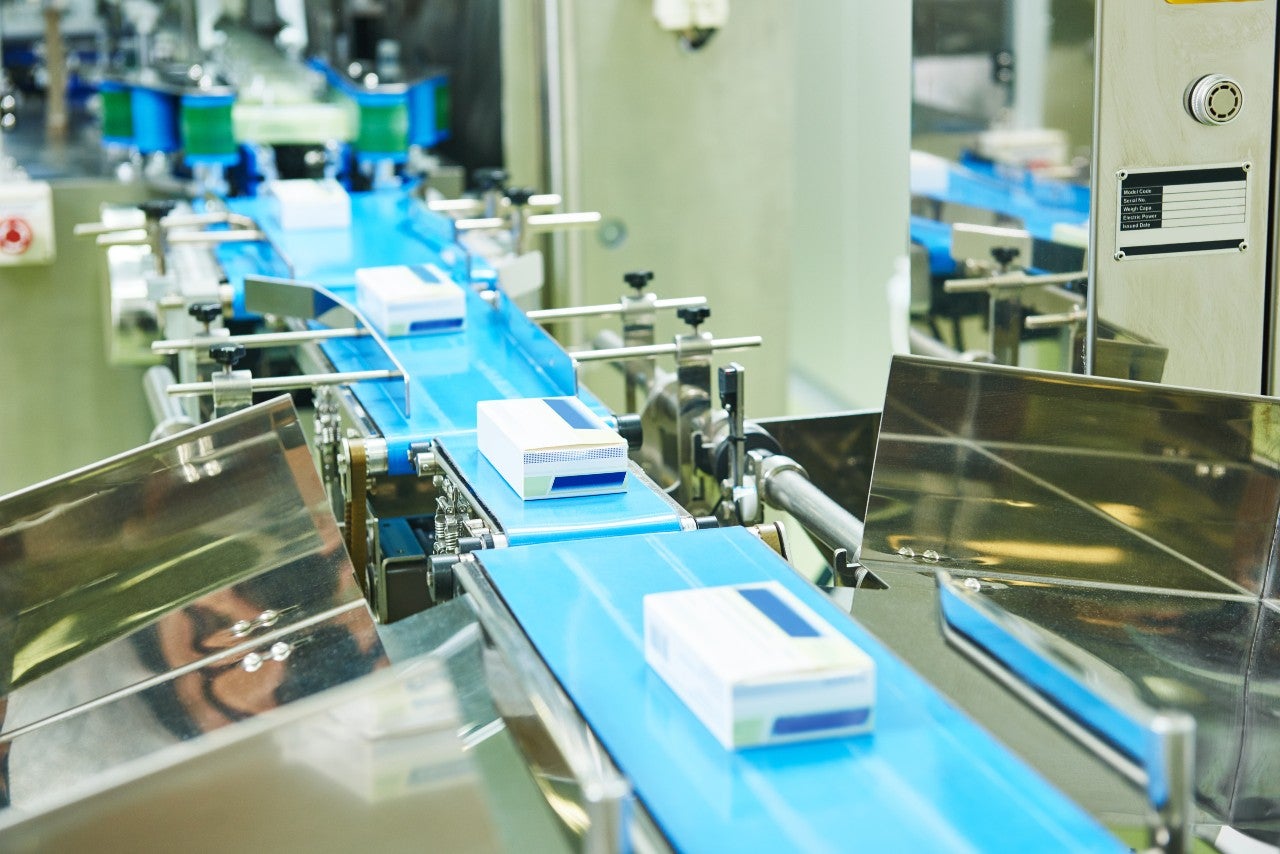 Today, medicine and technology are developing at an unprecedented rate, and the previously impossible is becoming reality.
In this highly dynamic market, life sciences regulators are faced with the huge challenge of protecting patient safety. At the same time, as innovation unlocks more and more possibilities, patient expectations are escalating. Regulatory groups must keep abreast of these two currents – and the rate of change is only increasing.
But manual methods of labelling and artwork management are still widely used, meaning many companies struggle to keep up with the industry's demands.
"We've reached a tipping point in the market," says Jackie Leslie, life sciences category expert at integrated solutions provider Esko. "Companies are starting to explore how to become more efficient, because the pace of change is not going to be slowing down anytime soon."
Pharmaceutical Technology introduces five key trends moving the life science market and examines what companies can do to stay abreast of them.
Trend 1: Quality
In an industry like life sciences, the accuracy of the information on a package or label could be a matter of life or death. Today, the bar for labelling and artwork quality only continues to rise – both in terms of patient expectations and regulatory requirements.
"The expectation in the market is that the quality of labels gets better and better," explains Leslie. For life science companies, this means putting in place rigorous quality control processes and complying with all the necessary certifications.
Trend 2: Traceability
"There's been a shift for labelling organisations to understand how to manage the track and trace process more efficiently," says Leslie. In the life sciences market, it is essential to know where a product has come from in order to manage the issue of counterfeiting and to bolster trust.
The demand for traceability is no longer just on the palette level, Leslie explains, but right down to the individual unit. This means managing barcodes, QR codes or unique device identification (UDI) serialisation and having tight control over the supply chain.
Trend 3: Accessibility
The information on a pharmaceutical or medical device label is essential for the safety and efficiency of its use, so it is vital that any user is able to access and understand that information. Traditionally, instructions for use (IFU) appear on a paper insert which is notoriously difficult to read.
Today, manufacturers are striving to improve the accessibility of their information. The key considerations: Does the patient have the information they need? Is it in a readable format? Is it understandable?
"Electronic instructions for use [eIFU] are a good example of that," says Leslie, "and they're almost the norm now." eIFU are available in digital format, which opens up far more accessibility options including offering different languages, colours, imagery and sizing.
As medicine becomes increasingly personalised, a patient's ability to understand essential administration information is only growing in importance.
Trend 4: Speed
As the pace of market evolution and regulatory change continues to increase, companies must be able to keep up. This includes being able to make changes to content at short notice.
"This trend comes at least in part from Covid-19," says Leslie. "With the vaccine, we saw how quickly drugs can be developed when it's needed. That's going to set a precedent in the marketplace."
With regulators responding to accelerating market change, companies will require flexibility and control to remain compliant. Labelling and artwork management systems with this flexibility built in – such as end-to-end solutions and those that incorporate automation – will be essential.
Trend 5: Standardisation
"There's always been an expectation that there will be global standards for companies or regulatory bodies," says Leslie. "Right now, every regulatory body around the world has slightly different requirements."
However, the impact of Covid-19 has demonstrated the importance of international collaboration in life sciences.
According to Leslie: "Maybe we're at a tipping point where there could be more global body collaboration."
Best practice
Each of these currents places different demands on life sciences companies, and the market will continue to evolve in the coming years. Pharmaceutical and medical device companies are challenged to adopt a new approach to labelling management.
End-to-end visibility is growing in popularity among life science companies. Alongside other benefits, enhanced visibility enables companies to see the effect of a regulatory change across the entire process, ensuring that labels can be rapidly updated, while maintaining compliance.
This will be complemented by streamlining the ecosystem.
"The labelling process relies on many different systems, from change management to regulatory information management to artwork management and supply chain systems, to name a few," says Leslie. "Traditionally, these systems all work independently of each other. Companies need to look at the ecosystem and integrate those systems to get better at reacting to the trend of increased labelling changes."
Traditional methods of content management, where information is hosted in Word or Excel documents, are not conducive to these optimisations. Companies are seeking more powerful solutions, and technological innovation is paving their way.
"A focus for Esko is how we can best use technology to help companies mitigate risk, remove manual touch points and streamline their processes," says Leslie.
One enormous factor will be the introduction of automation for processes including barcode checking, proofreading and artwork updates. Reducing the risk of human error entailed in manual methods, and boosting speed and flexibility, automation promises to be a champion of future-ready artwork and labelling management.
"The technology is there," says Leslie, "and life sciences companies are becoming more willing to take it on, because they can see the benefit of it."
To find out how Esko can help your company embrace market trends, download the whitepaper below