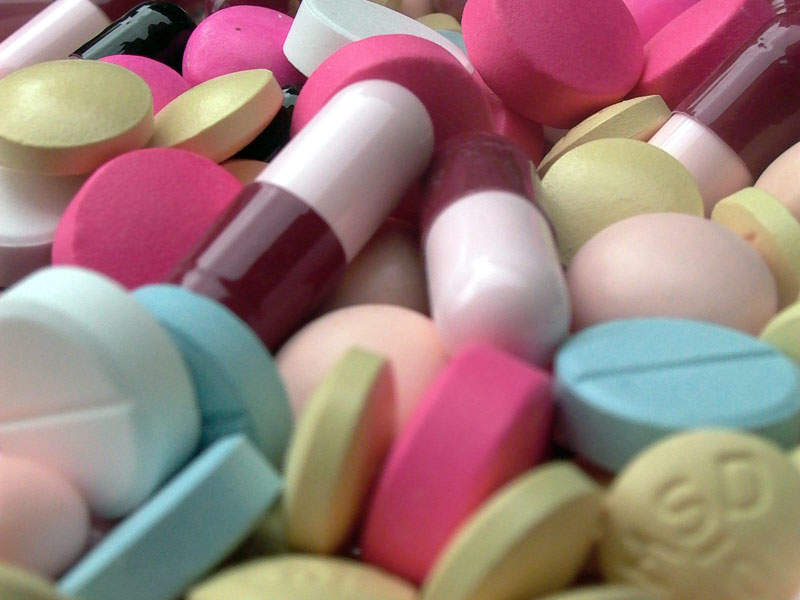 Understanding both the significant competitive advantages that FDC products can offer, and the difficulties and potential pitfalls associated with development and manufacturing of FDC drugs in oral solid dosage forms is a critical first step for companies exploring this approach. Recognising that cost savings, lower risk, and accelerated timelines can be achieved by partnering with a CDMO that has a proven track record of successfully producing FDC products is an important next step.
More FDC products flowing into pharma pipelines
The numbers tell the story. Pharmaceutical companies – and the FDA – are embracing FDCs. From 1990 through 2013, the FDA approved 131 FDC products, on average 5.7 per year, the largest number targeting indications related to cardiovascular disease, followed by endocrinology products and treatments for infectious diseases. Of those 131 approved FDCs, 98 were oral dosage forms.
Between 2010 and the end of 2015, of the 655 New Drug Applications (NDAs) approved by the FDA, 63 were for FDCs. This represents nearly 10% of the NDAs approved during that 5-year period and, on average, 12.6 new FDC products per year. As the number of FDC products in development and coming to the market increase, the pharmaceutical industry is looking to FDCs as a promising strategy to repurpose, repackage, and expand indications for existing and novel therapeutic agents. The potential to extend the patent life and market exclusivity of a company's APIs is a potent financial incentive.
Improved convenience and safety
Among the numerous advantages FDCs offer patients, physicians, and pharmaceutical companies, several are particularly noteworthy. One of these is convenience. For patients affected by diseases that require treatment with multiple medications, replacing two or three pills with a single pill can substantially reduce a patient's pill burden.
Pain management is another therapeutic area in which FDCs are gaining increased attention. An emerging strategy combines an opioid drug with an opioid antagonist to counter the "high" brought on by the opioid. This approach achieves effective pain relief, but with a reduced risk of addiction. In addition, FDCs can be used to develop abuse deterrent formulations (ADFs).
FDC products comprise multiple drug substances that are taken in a single dose. The components of an FDC cannot be changed or separated. A physician can prescribe more or less of the combination product, but the ratio of the individual drug components cannot be altered. As a result, FDC products may help prevent medication errors and enable better control of dosing. Dosing is not left up to physicians; it is built into the FDC product and based on clinical trial results.
The goal of combination drug treatment is not only the delivery of two or more therapeutic agents that have different mechanisms of action. FDC products can also take advantage of potential synergistic effects between the individual drug substances, which could improve overall effectiveness and perhaps allow for simplified and reduced dosing, which may lower the risk of adverse effects.
Cost savings
A decreased pill burden is only one example of how FDCs are more convenient for patients. Replacing two or three pills with a single FDC drug product also translates into less time spent filling (and refilling) prescriptions. With an FDC product, physician offices also have fewer prescriptions and renewals to process. Taking this a step further, fewer prescriptions means fewer co-pays for patients, saving them money. Theoretically, at least, pharmaceutical companies should also be able to save money producing a single-dose FDC product, compared to what it would cost to manufacture, package, and market two or three individual drugs.
Accelerated regulatory pathway
Furthermore, compared to the cost of developing a new API, substantial savings can be realised when developing an FDC comprised of previously approved new chemical entities or their generic counterparts. The FDA allows for an abbreviated clinical development program that can speed the path to approval if sufficient drug safety and tolerability data and supporting efficacy data are already available. Companies can save valuable time and resources as well by taking advantage of the FDA's 505(b)(2) approval pathway.
Developing and manufacturing FDCs factors to consider
At the outset, when designing an FDC drug, API selection is the foundation on which creating a successful product rests. Selecting the APIs to include in a two-drug or three-drug FDC product should focus on maximising the benefit-to-risk ratio by identifying combinations that have the potential to improve efficacy while avoiding any new safety or tolerability issues.
Key drivers for pharmaceutical companies include the ability to repurpose already approved therapeutic agents with a low risk of toxicity, to combine and repackage drugs commonly prescribed together, and to pair their APIs with popular off-patent drugs or generic compounds.
Important factors to consider in designing an FDC product include the following:
Differing pharmacokinetic and target release profiles of the component drug substances
Physical and chemical compatibility of the APIs
The target patient population (age, severity of illness and/or disability)
The full range of oral solid dosage form options
Total development and production costs, including formulation, manufacturing, and packaging
Working with a CDMO partner
Theoretically, at least, there should be a cost advantage in the production of a single FDC drug compared to the costs of manufacturing, analysing, testing, packaging, and marketing two or three individual products. However, the need for specialised equipment and advanced methods and technologies across the formulation, analytical, and manufacturing workflows in order to produce these more complex combination dosage forms can increase capital equipment costs.
Outsourcing FDC product formulation and manufacturing, and partnering with an experienced CDMO that has the infrastructure, capital equipment (and competency to run said equipment), technology, and skilled personnel can reduce the costs – both capital (capex) and operating (opex) expenses – and the risks associated with creating high quality FDC products.
The main challenges in FDC product development, which a knowledgeable CDMO partner can help overcome, include the following:
Designing a stable formulation
Optimising the bioavailability and delivery of the individual drug substances
Understanding the potential for – and avoiding – unwanted interactions and interferences between the API components
Acquiring the necessary capital equipment – investment of millions of dollars in new equipment required for production of an FDC product
Cambrex has collaborated and partnered with pharmaceutical customers to develop and manufacture FDC drugs that are US FDA-approved and are currently in the various stages of clinical development. The experience, know-how, and team of skilled experts that Cambrex brings to these partnerships, combined with its wide range of specialised equipment and technological competencies, ensure the production of high quality FDC drug products that meet their clinical endpoints and receive final approvals from regulatory agencies.
Access to Cambrex's wide range of formulation and manufacturing technologies also allows sponsor partners to identify the most appropriate, efficient, and cost-effective development approach for any particular FDC product. Cambrex can apply all of its technologies and approaches from development scale (500g) through to full-scale commercial manufacturing. This high degree of flexibility, combined with ease of access to the equipment and technological resources all in one location, not only helps ensure a productive and highly collaborative partnership, but also allows Cambrex to offer aggressive timelines, with on-time delivery.
Cambrex also has in place a full range of analytical capabilities to develop and validate stability-indicating methods for final release of an FDC product. One commonly used technique is ultra-high pressure liquid chromatography (UPLC), which is very effective in separating actives and their respective related substances. The ability to use a single analytical method to obtain the necessary data reduces the time and cost associated with generating final or stability quality control (QC) results.
Finally, from a regulatory perspective, Cambrex's strong record of collaborating with pharmaceutical companies to bring FDC products to the market includes the knowledge and experience in gathering and preparing the data and accompanying analysis and reports needed for regulatory filing.
To find out more, download the whitepaper below.