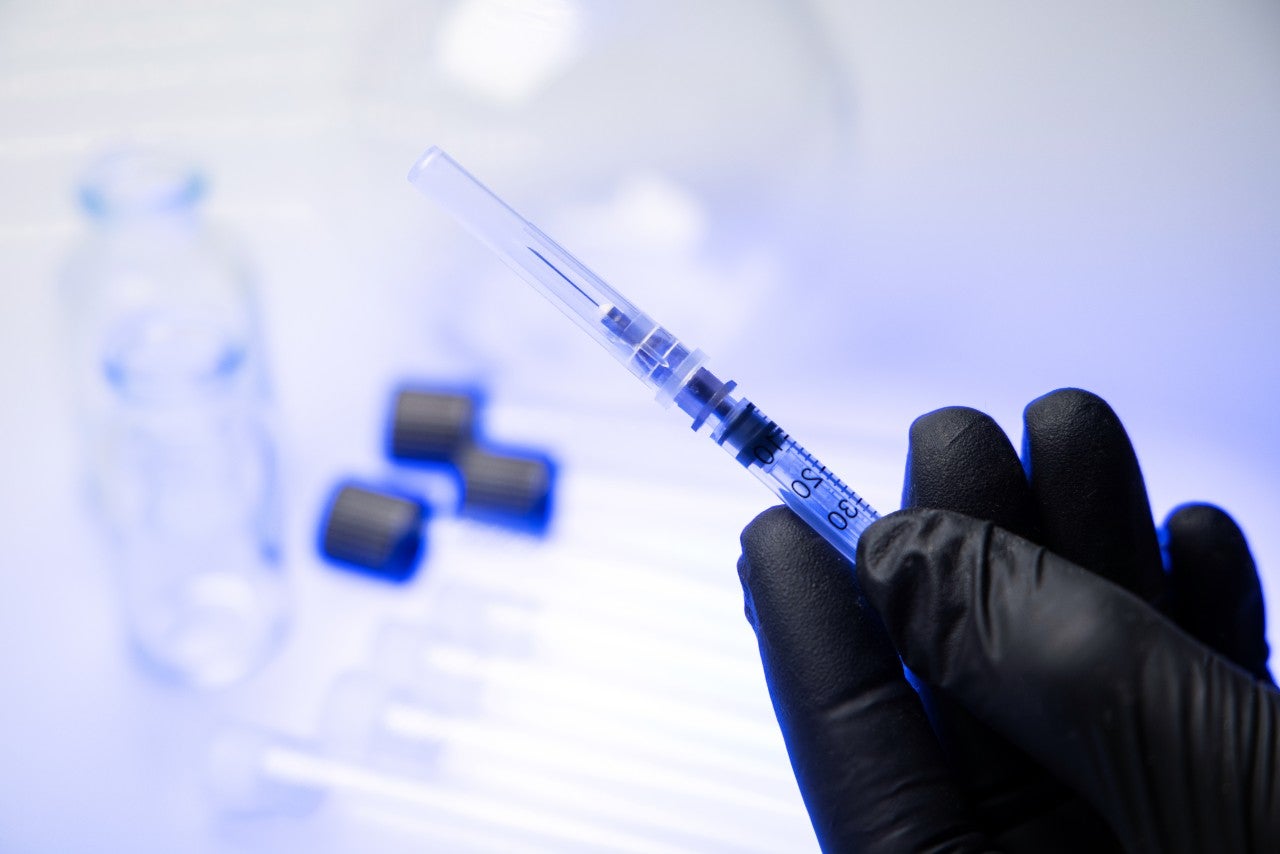 Since Edward Jenner's foundational work on immunology in the 18th century, followed by Louis Pasteur's pioneering discoveries around artificially attenuated vaccines in the next century, live attenuated viral vaccines have controlled or completely eradicated the presence of some of the world's most infectious and dangerous diseases. By containing a living but artificially weakened version of the virus, live attenuated viral vaccines (LAVs) stimulate a strong immune response in the vaccinated individual without causing serious disease.
Further vaccine platforms have since been developed, and today it's impossible to even estimate how many lives have been saved from immunisation. Smallpox, the focus of Jenner in the 1790s, was a serious disease caused by the variola virus. It was characterised by rapid transmission and a 30% mortality rate. In The eradication of smallpox – An overview of the past, present, and future, Donald Henderson estimates 300 million people to have died from the disease in the 20th century alone. So it's no surprise that one of the biggest achievements in international health occurred when the variola virus was declared completely eradicated in 1980, 23 years after the WHO launched its global vaccination programme against it.
Diseases like smallpox, measles, mumps and rubella (MMR), and rabies have co-existed with humans for thousands of years, but with the development of live attenuated viral vaccines, they are no longer a major public health concern. Although, as the Covid-19 pandemic has highlighted, we can do nothing to stop the emergence of novel viruses. And while smallpox may be gone, the knowledge of what it's like to live through a devastating global pandemic is something that we unfortunately all now possess.
And the scientific community has clearly recognised the value of LAVs, most notably for fighting infectious diseases. Estimates from research and intelligence company GlobalData show that there are 429 either currently on the market or in development. Of these, the vast majority are concerned with infectious disease and most are in development or undergoing clinical trials.

Indeed, the current pandemic has underlined the importance of safe and effective preparations against new pathogens. And the rapid spread of SARS-Cov-2 placed a new emphasis on development speeds. Vaccines typically take a long time to be approved and commercialised. Before last year, the quickest timeline had been four years for the MMR vaccine, according to Philip Ball. In contrast, the first Covid-19 vaccine was delivered by a Pfizer/BioNTech collaboration and received emergency use authorisation (EUA) in less than a year, followed shortly after by licenses in the EU for vaccines from Moderna, Oxford/AstraZeneca and Johnson&Johnson (J&J).
Of course, contract development and manufacturing organisations (CDMOs) were instrumental in helping companies accelerate the development of these vaccines and meet supply demands. As shown in GlobalData's report COVID-19 Vaccines Contract Development and Manufacturing Landscape, of the current leading Covid vaccines, developers AstraZeneca and Novavax have contracted production to Serum Institute (India) and SK Bioscience (Korea), Moderna chose Lonza (Switzerland), and Johnson & Johnson are working with Biological E (India).
The enduring success of live attenuated viral vaccines
The vaccine development market is undergoing a lot of change, with innovative developments, increased outsourcing, and a new sense of what is possible even in the shortest timeframes. Despite this change, the enduring prominence of LAVs as the most suitable vaccination method for many diseases is set to stay. Live attenuated formulations mimic natural infection most closely, and the strong cellular and antibody responses that they elicit provide life-long immunity, often from a single dose. The eradication of smallpox, coupled with the control of other life-threatening diseases has proven the success of these vaccines over history, and the market for LAVs is growing.
Interestingly, some LAVs protect not only against a single pathogen but cover a whole virus family, e.g MVA-BN (JYNNEOS) has shown protective immune responses not only against the variola virus but in addition against various orthopoxviruses such as Vaccinia virus, Cowpoxvirus, Etromelia virus, Rabbitpoxvirus or Monkeypoxvirus. To employ the safety and strong immunogenicity of LAVs for immunologically unrelated pathogens a variety of recombinant LAVs have been generated and explored. Among those recombinant LAVs is an authorized EBOLA vaccine from Merck based on a recombinant Vesicular stomatitis virus (Ervebo), the EMA authorized EBOLA vaccine from J&J /Bavarian Nordic based on the combination of recombinant Adenovirus (Ad26. ZEBOV, Zabdeno) and recombinant MVA (MVA-BN-Filo, Mvabea) and the already mentioned COVID-19 vaccines from Oxford/AstraZeneca and J&J which are based on different recombinant adenoviruses. The advent of recombinant LAVs has just begun with only a few authorized vaccines on the market yet but based on platforms with proven safety and efficacy the speed of development will drastically increase in near future.
What are the challenges?
Despite the historical successes and the promising future for live attenuated vaccines, there are a number of recurring challenges to getting the process right. Tak W Mak and Mary E Saunders provide a discussion of these in The Immune Response, which explains how the practices used to manufacture live vaccines can introduce contaminants into the process. This occurred during the production of a yellow fever vaccine contaminated with hepatitis B between 1938 to 1940 in Brazil.
Many vaccines also require efficient cold chain storage to ensure efficacy – no easy feat when distributing batches to the hottest and remotest of locations, particularly in developing countries. Notably, the Pfizer Covid-19 vaccine must be stored at -70°C. And while one positive is that LAVs don't require temperatures this low, they are still heat-sensitive and fragile, meaning they must be stored correctly and handled properly during manufacturing and distribution. One way to improve the temperature sensitivity of LAVs, specially during transport and long-time storage, is providing freeze dried formulations. Where a CDMO is being used to help manufacture LAVs there is clear advantage in partnering with a company that has lots of first-hand experience in the safe and effective manufacture of LAVs.
New advancements
As science advances, new developments have discovered solutions for this issue. Non-replicating LAVs, for example, provide effective protection against infectious diseases with more favourable safety profiles. In 2019, the FDA announced the approval of JYNNEOS® Smallpox and Monkeypox Vaccine, which is now part of the US Strategic National Stockpile to ensure vaccine accessibility if needed. The vaccine was developed by Bavarian Nordic in partnership with the US Government and can protect immunocompromised adults who may be at high risk of reactions with existing, replicating vaccines.
Non-replicating viral vaccines are just one of the exciting developments in the live attenuated space. LAVs continue to provide the closest immune responses to the disease-causing form of the virus and, despite being the oldest form of immunisation, they are here to stay and only improve.
And with an expected boom in LAVs – judging by the number currently in development or testing – the market was naturally positive to the news that Bavarian Nordic, the developer of JYNNEOS® and leading innovator in the LAV industry, had introduced its own CDMO service to help other companies meet and overcome the risks and challenges of LAV development and manufacturing.
Drawing on 25 years of experience focusing solely on live attenuated viral vaccines, it's safe to say that Bavarian Nordic's scientists are among the most experienced experts in this field, with the skill and the state-of-the-art facilities to solve all of the aforementioned challenges associated with LAV manufacturing.