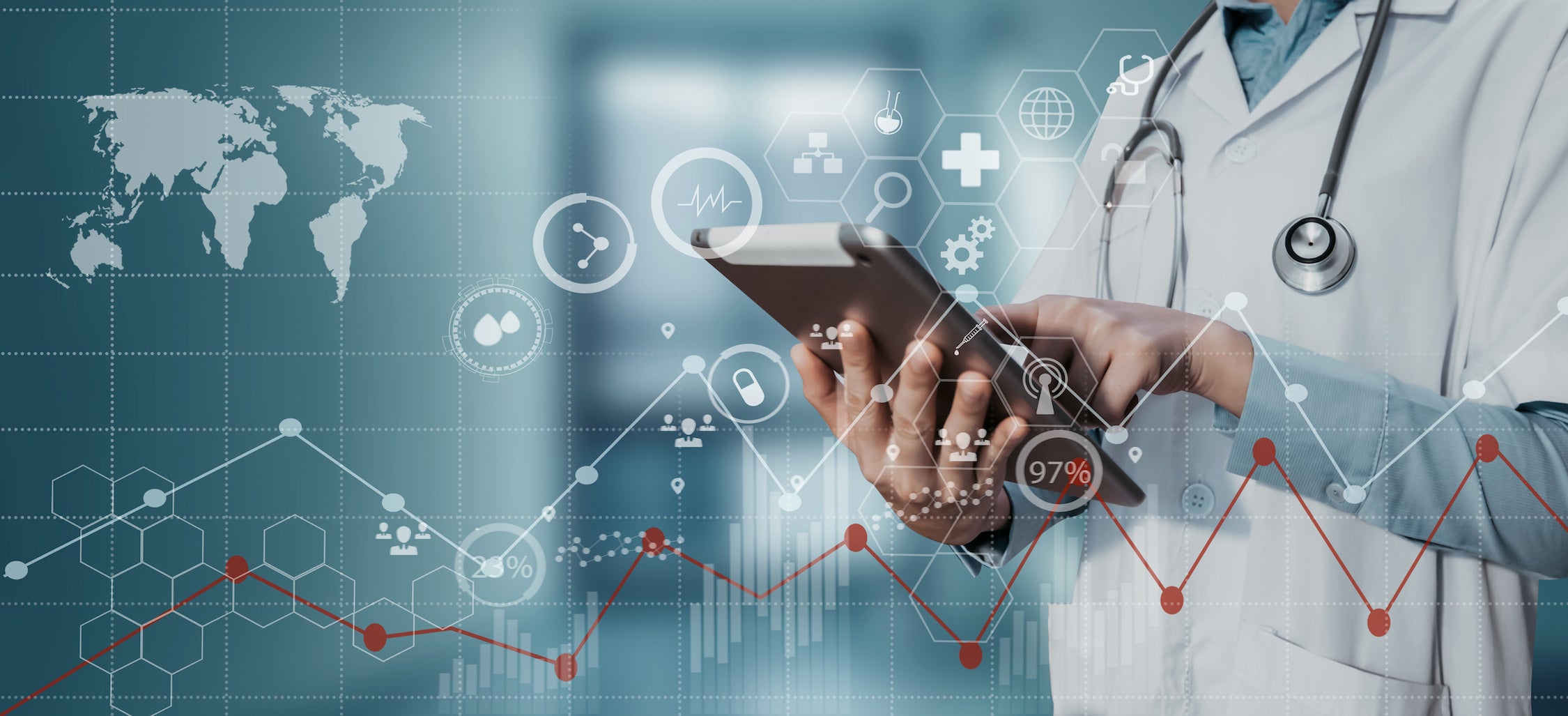 Around the world, the healthcare industry is responding to one of the toughest challenges it has ever faced.
The Covid-19 pandemic has forced governments and healthcare service providers to react to an unprecedented global crisis. Many countries initially struggled to respond effectively as their healthcare systems quickly became overstretched, and weaknesses were exposed in their decision making and communications. Others, such as the UAE, provided an example of a model that was robust and able to respond rapidly.
In particular, the pandemic highlighted how rapid decision making, and the ability to adapt quickly and innovate were important factors in ensuring the resilience of healthcare systems during the pandemic. From building field hospitals in a matter of days, to executing complex supply chain manoeuvres to enable country-wide vaccination programmes, the pandemic has highlighted many valuable lessons that can be applied to the healthcare sector.
The inaugural webinar, 'Healthcare transformation: Lessons from the pandemic', considers how the UAE healthcare sector responded to the crisis and examines the lessons from the pandemic.
The event will also present the findings from the latest report titled "Lessons from Covid-19" brought to us by the Mashreq Healthcare. This report presents the resilience of the region's healthcare sector.
The 60-minute live-streamed broadcast key talking points:
Outlook for Middle East healthcare in the post-pandemic world
Redefining the approach to patient safety
Filling the gaps: Understanding and resolving systemic shortcomings
Expanding the role of innovation in healthcare – Telemedicine, remote treatments, vaccine passports
The state of global vaccine supply chains
Findings from Mashreq Healthcare report
Our expert speakers include:
Dr Omar Najim, Executive Office Director, Department of Health Abu Dhabi (DOH)
Dr Malathi Arshanapalai, Group Chief Quality Officer & Group Chief Medical Officer, Aster DM Healthcare
Christine Belanger MCIPD, Senior Director, Rewards, Performance & Workforce Planning, Mubadala Health
Sandeep Sinha, Head of Healthcare MENA, JLL
Karim Amer, Senior Vice President – Healthcare & Education Sector, Mashreq Bank
Moderator
Richard Thompson, Editorial Director, MEED