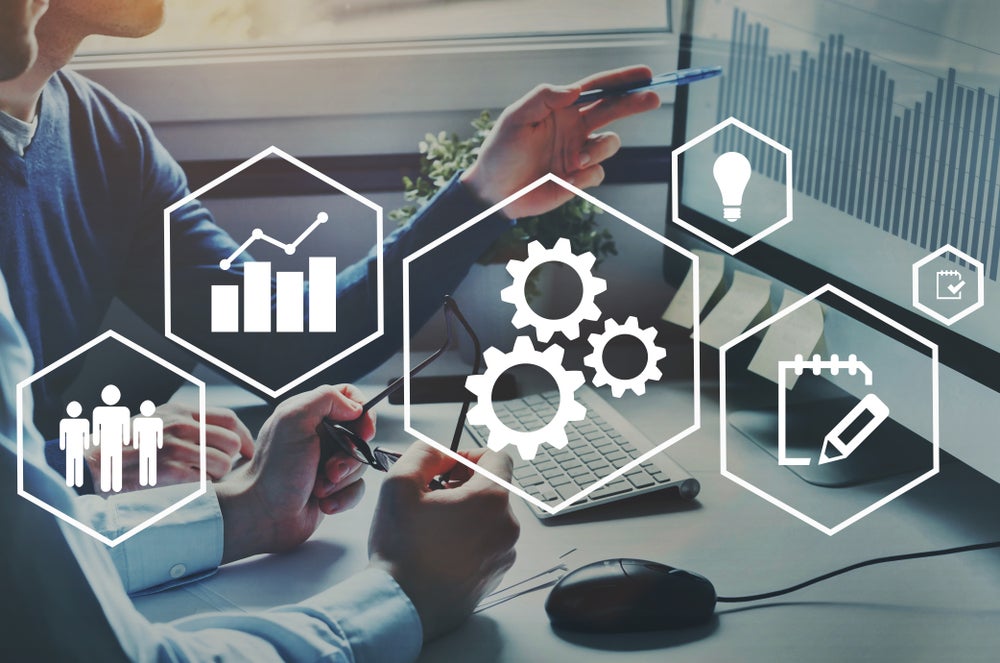 With over 18 years of experience, Alexander Dragitsch is a commercial customer service contract manufacturing (CSCM) manager at Baxter's Halle/Westfalen facility in Germany. Alex and his team have the significant responsibility of managing various commercial programs for more than 40 marketed products.
"The Halle customer service team is a "one-stop-shop" for client requests when it comes to commercial drug product manufacturing," explains Dragitsch. "After the successful transfer of new clients' products to Baxter, the CSCM department starts managing the subsequent, and often multifaceted stages, of commercial product manufacturing and delivery, ultimately concluding with the handover of a high-quality product to the customer."
Delivering successful outcomes
Dragitsch details how projects begin their journey towards full commercial manufacturing, starting with the handover: "Comprising both front and back-office staff, the CSCM team is fully engaged with the product transfer team right from the beginning. During the preparation of validation, the CSCM specialist connects with the BDCM (Business Development Contract Manufacturing) project manager and starts the handover process with a guided protocol, ensuring the completion of project-relevant activities and documents prior to product transfer to the commercial phase. A joint meeting of the BDCM project manager and CSCM project manager finalizes the project transfer so that it is seamless to the customer".
Keeping the project on track is vital for production processes, so the team maintains constant contact with the client and, depending on the ongoing activities, the CSCM team will initiate meetings to address specific topics that may require immediate support, while experts track overall performance.
"This is where having a cross-functional project team comes into play," explains Dragitsch, "with fast exchanges of information between dedicated team members, as well as efficient decision making of the different stakeholders."
"Daily monitoring of orders in our systems helps keep track of activities for timely release," says Dragitsch. "By defining and clearly assigning intra-departmental and cross-functional activities as well as responsibilities, the CSCM team ensures an effective and timely performance. The batch release process itself incorporates different sub-processes to be followed by different departments. To track whether all those different activities are finalized in accordance with the assigned due dates and thus to assure meeting the confirmed delivery date, the CSCM team monitors the status of all those batch release activities via a release tracker which helps to keep all key deliverables on track"
Why is selecting the right CMO so important?
Dragitsch points out that working with a CMO can deliver a range of significant benefits and is key to providing a reliable supply to market. A good CMO helps pharmaceutical and biotech companies commercialize their products by using its experience in finding the overall best solution for the client and its product demands.
Outsourcing a product to a CMO also reduces costs in the operating business for the marketing authorization holder (MAH), avoids supply bottlenecks, and provides access to third-party technologies or products without the MAH having to invest in their own facilities.
Dragitsch says that CMOs often have innovations available to them that individual customers don't have access to: "Tailor-made solutions with an experienced project team enable companies to transfer their products more quickly to reach their desired target, and they can also access the latest technologies without having to invest themselves."
Dragitsch concludes by saying he enjoys working with all kinds of interesting people from around the world, and that: "First class service, nothing less, is what a company can expect from working with the Halle Commercial Customer Service Team."
For more information about how Baxter BioPharma Solutions manufacturing expertise can support your project, download the content below.