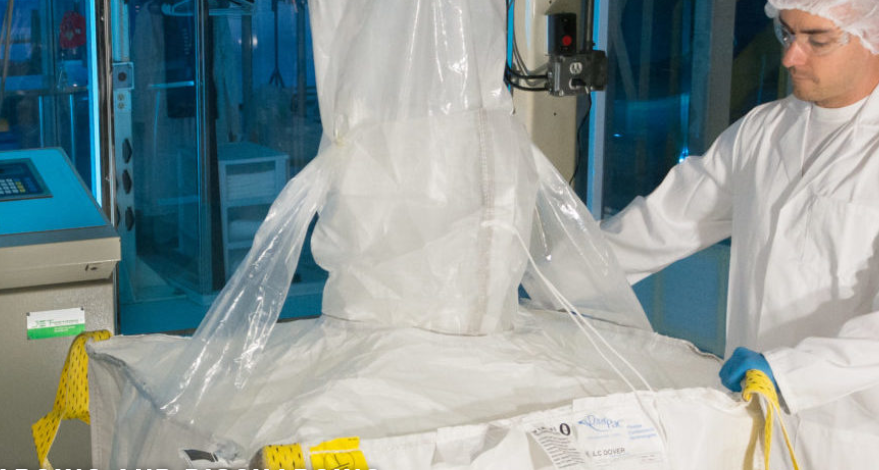 According to GlobalData analysis, specialist small molecule API capabilities such as containment or controlled substances are driving large contract manufacturing organisations (CMOs) to acquire facilities. Between 2018 and 2020, all small molecule API contract sites bought in China, Switzerland, Italy, and France had containment capabilities, and 58% of small molecule API sites purchased worldwide offered containment.
High containment capabilities are necessary to protect operators against high-potency APIs, so CMOs are highly motivated to invest in facilities with dedicated special equipment. However, site selection and facility acquisition can be a challenge, as well as being a major capital expenditure (CAPEX). The alternative is to seek out flexible containment systems and upgrade existing facilities for potent compound handling, which can help CMOs achieve the same benefits without the headache of facility acquisition.
Flexible containment solutions for potent APIs
ILC Dover works with CMOs as an external provider of single-use technology for pharmaceutical processes and containment, which enables organizations to protect operators as they develop highly potent APIs. Solutions include containment isolators, transfer systems, continuous liners, and bag-in/bag-out systems, which maximise product output while reducing CAPEX. Single-use containment systems also lower cleaning costs because there is no risk of residue and cross-contamination with disposable solutions.
Stainless steel isolator facilities tend to be capital-intensive and take a long time to build, which does not fit into the way that modern pharmaceutical business models operate. CMOs need design flexibility, which traditional steel and glass containment solutions do not offer. Flexible film allows for post-installation changes to the isolator and hardware without delaying operations.
Partnering with containment experts
ILC Dover's expertise in handling potent APIs makes them the ideal partner for meeting the specific needs of any pharmaceutical facility. In fact, the company has developed working prototypes with numerous customers, providing ILC Dover with expanding capabilities and knowledge in a growing range of applications, and providing CMOs with customized isolators.
By working with CMOs to assess their requirements, ILC Dover has helped facilities to streamline production efficiency and expand capacity. The company's single-use powder handling solutions can eliminate large capital expenditure compared to stainless-steel solutions, as well as protect operators from HPAPI exposure and contamination. Not only can this create opportunities for business growth in the HPAPI market segment, but flexible film single-use isolators offer sustainability benefits by reducing waste when cleaning.
In addition to providing single-use technology for pharmaceutical processes and containment, ILC Dover can support facilities in developing Standard Operating Procedures (SOP). Developing a good SOP entails understanding all the application requirements and providing operators with procedures that they can follow, regardless of their experience and level of seniority.
As world-leading experts in the design and production of engineered flexible solutions for the pharmaceutical and biopharmaceutical industries, ILC Dover offers a range of containment equipment suitable for eliminating product variants and mitigating risk. Download the whitepaper below to find out more about ILC Dover's flexible solutions for protecting the entire supply chain.