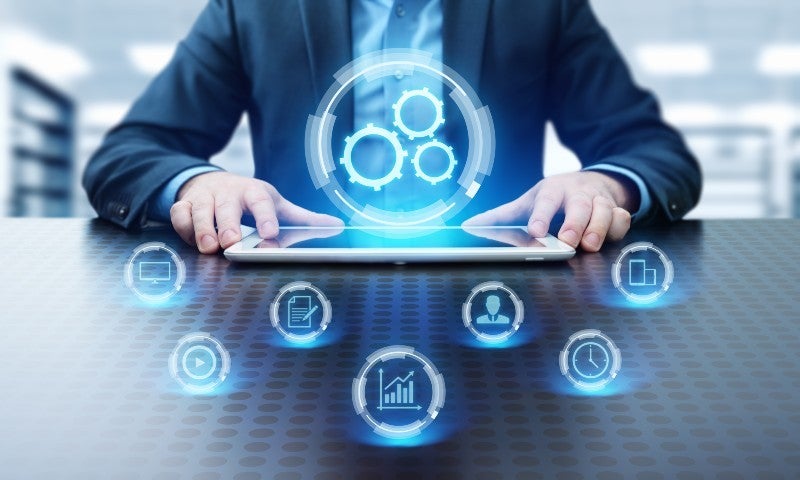 Collaboration in the pharmaceutical industry was once a rarity, but innovation is moving at lightning speed and it's now hard to keep up. Companies are recognizing the importance of working together to advance science, improve solutions, and best serve patients. From partnerships to open-source technology and data transparency, the culture behind therapeutic development and delivery is shifting towards one that embraces teamwork.
Modelling this newfound collaborative approach, a group of independent companies recently joined forces to combine and publish their data summarizing key progress and opportunities for industry-wide improvement in the area of aseptic filling.

Working together to validate innovative fill-finish technology
Maintaining sterility is critical in the final steps of parenteral drug processing, ensuring doses are free from microbial contamination that could affect patient safety. With operator intervention being a primary source of contamination, finding ways to reduce human contact has been an ongoing challenge and goal in aseptic filling.
While Restricted Access Barrier Systems (RABS), the use of gloves and glove ports, and environmental monitoring (EM) help to reduce risk, the threat of operator contamination remains with these strategies. Cytiva's SA25 Aseptic Filling Workcell is a system that offers the advantage of being a gloveless, fully-closed, robotic isolator that eliminates direct human contact when filling vials, syringes, and cartridges.
To assess the system's real-world performance, eight different end users across various locations combined and analyzed product data after using the SA25 workcell. Published in a peer-reviewed article[i], results showed that the SA25 system delivered product with non-viable particle counts well within standard acceptance criteria and a 0% failure rate due to sterility issues.
Joseph McCall, article co-author and director, QA technical service, ADMA Biologics, explains why forming the group made sense both for the companies involved and for the industry: "We've found great advantage in sharing information and best practices so that you don't have to make a mistake in order to learn from it. It advances the industry as a whole."
In support of this point, the group's findings suggest that closed robotic aseptic filling technology significantly increases sterility assurance. Drug manufacturers around the world now have key information needed to consider and more broadly adopt this technology, which is designed to standardize operations across different sites and installations.
Guiding regulatory standards that align with real world practice
The collaborative spirit arising between pharmaceutical and biotechnology companies is leading to a new rapport with regulators, as well. Rather than regulatory bodies alone setting standards for approval, industry can provide real-world data and evidence to help optimize processes and shape regulations. The work done by the SA25 user group highlights this shift.
"The user group is a group of people that kind of bought into the trend of gloveless robotic isolators early, knowing that we need to stay aligned in terms of how we're going to justify using this equipment to the health authorities," says Kevin Gadient, article co-author and senior director, manufacturing operations, Emergent BioSolutions. "There aren't any regulations or guidance to really satisfy what we're trying to do. This is industry coming together to pave the path of what we think the guidances should be and why."
A regulatory success story from the SA25 user group came when one participating company achieved an industry first — the FDA approved commercial production of their biologic drug without requiring routine viable EM, but rather requiring viable EM only during process simulations. Because of the closed aseptic filling process, the company was able to show regulators that routine EM would not enhance protection and could instead add complexity, and therefore risk, to such an advanced process.
Moving forward
The SA25 user group is ready to engage with regulators, working toward new regulatory considerations for closed robotic aseptic filling systems and ensuring that regulations for previous technologies with different risk profiles aren't applied inappropriately. Continued studies are also planned as more participants progress to manufacturing operations.
As of August 2022, closed robotic aseptic filling systems have been installed in 35 locations and the US FDA, Health Canada, and PIC/S have all issued approvals for commercial products manufactured with these systems.
McCall sees the whole experience as a positive one for biopharma: "When I started in industry, this type of data sharing and collaboration was unheard of. You wouldn't talk to competitive companies. You certainly wouldn't share data. It's heartening. We're making sterile medicines for patient populations and the catalyst for it has been the SA25 isolator. I wouldn't have had the opportunity to talk to any of these end users under any other circumstance."
For more information, download the article below.
[1] https://link.springer.com/article/10.1208/s12249-022-02360-3