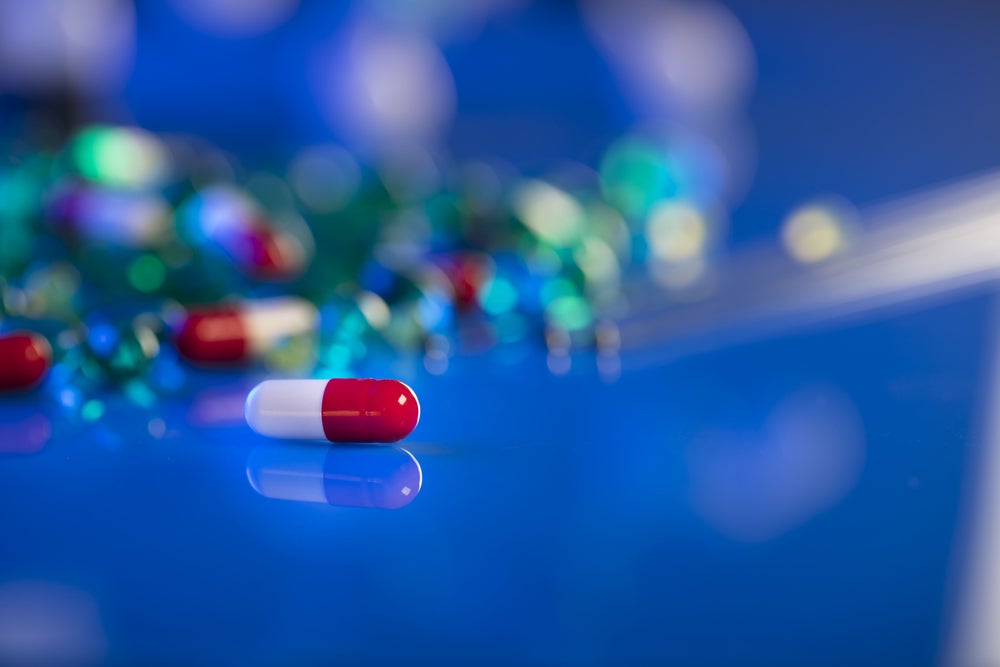 Physiochemical measurements play a critical role in the drug development process. The information ascertained from drug particle size, shape, and chemical measurements develop the wider understanding of drug performance and processability.
Drug development process
To understand how particle shape and size impact drug performance efficiency, it is important to start at the drug development process, says Virden. During this process, the key aim is to ensure the patient's needs meet the quality target product profile, which is a summary of quality characteristics that drug products need to ensure safety and efficacy. The critical quality material attributes, that is physical, chemical, and microbiological properties of the drug, should be within an appropriate range to fulfil that quality target product profile.
The patient's needs inform the product design process through the critical material attributes that ensure both the quality of the output material and critical process parameters. As Virden explains, any process parameter with variability effects the critical quality attributes, whether they are chemical, physical, or microbiological. Throughout the development process it is crucial to continually assess the critical material attributes and critical process parameters, so they are kept under control.
Product performance
Whether a product application is a powder, emulsion or suspension, particle size is crucial to its solubility, dissolution, and bioavailability. Malvern Panalytical uses industry guidelines on setting acceptance criteria for new drug products (ICH Q6S Decision Tree 3) to understand if it is needed to set a particle size specification. Asking questions of the impact of particle size on the final product such as, 'will it affect product stability?' or 'is it critical to product content uniformity?', helps to determine if measuring particle size is necessary to assess the drug application's quality and control performance.
Virden and Huck-Jones emphasise the importance of understanding how best to measure critical material attributes within drug production such as particle size, particle shape, and fines (particles that are airborne and smaller than coarse particles), for different applications.
Working in partnership with pharmaceutical industry leaders on the impact of digital design approaches, the UK government's 'Made Smarter' report highlighted the importance of advanced analytics in eliminating poor formulations earlier in the development pipeline through better prediction of drug formulation performance. The report saw an opportunity for significant streamlining of the development process reducing the time to market for new products, says Virden.
Microscale measurements in action
Different physicochemical properties affect processing behaviours in different ways. Particle size distribution affects blending, wetting processes, dissolution, and stability, says Virden, whereas particle shape effects things like impact flow and surface area. Physiochemical analysis can help new products as well as generics to enable faster and earlier decision making, ultimately resulting in pipeline efficiency gains.
In a recent case study by Nanopharm and supported by Malvern Panalytical, both image analysis and Morphologically Directed Ramen-Spectroscopy (MDRS) were used as methodologies to understand solubility, dissolution, and bioavailability.
In the study, two identical dry powder inhaler products (Advair and Seretide) were tested to measure their dissolution rates, with the expected outcome that the two products would have the same behaviours, says Huck-Jones. However, it was discovered that the dissolution profiles were different, with Advair showing a faster dissolution profile. The complementary MDRS results showed that Advair also had a higher proportion of multi-component agglomerates, including lactose, and less free active. The completion of this study helped us to understand the difference in dissolution behaviours, demonstrating how microscale measurements aid the understanding of drug characterisation.
Amplify Analytics, a recently introduced service by Malvern Panalytical, works alongside Concept Live Science to provide a service based around physicochemical analysis and orthogonal techniques. This combined service helps customers with their application programming interface (API) selection and in the development of new prototype formulations. Amplify Analytics partners with customers in the selection and deployment of those techniques to provide characterization services that increase speed and optimise customer's pharmaceutical workflow.