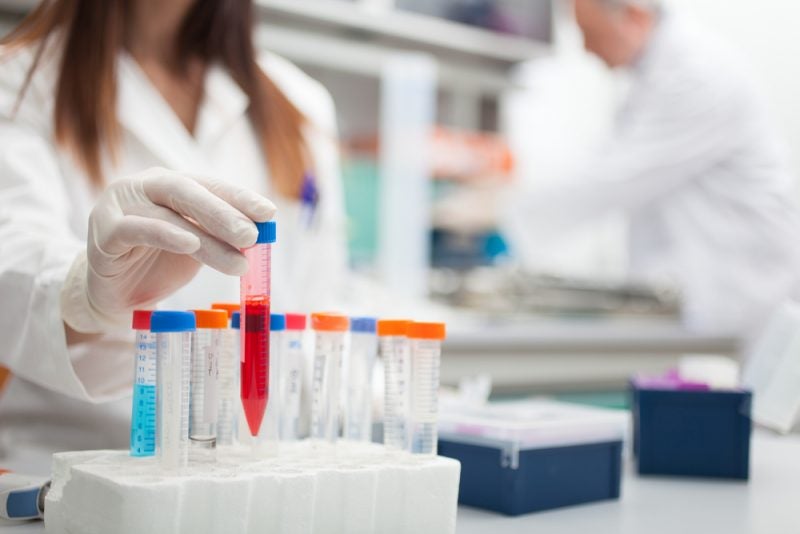 We live in an era where there is an expectation of immediate results. We connect with other people and with companies via the web, mobile apps, internet chats – all centered on getting something done conveniently, right now.
That same expectation is also at the crux of today's biggest challenge in clinical trials – where inconvenience to prospective trial participants is disrupting a sponsor's ability to recruit and retain trial patients.
According to Bola Oyegunwa, vice president and global head of virtual and hybrid trials at research and development company Covance: "Sponsors all too often struggle to find enough of the right patients for their trials. Clinical trials are becoming more complex and require more data-driven models for targeting prospective participants. But in the end, it comes down to the hurdle of inconvenience for patients to participate."
A survey conducted by Covance of more than 600 U.S. trial participants revealed the most significant barrier to trial enrollment is the burden of travel to investigator sites.  The survey showed that the average investigator site in the U.S. is more than 25 miles from a patient's home, which can impose a significant challenge on participants and their caregivers. In Europe, the distance is reported to be even greater, at an average of around 30 miles.
To increase participation in clinical trials, Covance is developing a range of innovative trial models ranging from hybrid trials – where some travel to sites is replaced with different ways of performing these visits, to fully virtual trials – where trips to investigator sites are eliminated altogether.
When a patient's physical presence is required for certain limited procedures, such as a blood draw, Covance offers a unique model that reduces the average travel distance, thus reducing the burden on the patient.
Run by parent company LabCorp, a nationwide network of more than 1,800 U.S.-based Patient Service Centers (PSCs) is available. The PSCs are staffed by highly trained phlebotomists with diverse sample collection and biometrics capabilities. Based on the survey of trial participants, there is a PSC within an average of three miles of a patient's home; a significant decrease from the average distance of 25 miles to a traditional investigator site.
"The continuous data from mHealth devices gives a much richer picture of what is going on when compared to taking a few isolated data points throughout the day."
Combining PSCs with mobile health (mHealth) technology, the convenience factor is improved even further. mHealth solutions may deliver new technology for patients to provide consent online or through an app (eConsent), speeding their path towards enrollment by improving accessibility and simplifying the process for trial participants.
What's more, mHealth enables a clinical trials data to be collected remotely, and shared with trial management personnel in real time. mHealth options are often easier to use and less invasive than their traditional counterparts.
For example, should a trial participant require frequent glucose monitoring, mHealth capabilities could mean the patient no longer needs to conduct several finger pricks throughout the day. Instead, a device patch containing a continuous glucose monitor may be worn to constantly record the required data, report back to the trial operators, and alert the patient if blood sugar levels become dangerously high or low.
When it comes to documentation, manual collection of patient-reported outcomes, traditionally done via paper diaries or surveys, may be replaced with mobile apps for electronically collecting patient-reported outcomes (ePROs). This innovation removes the need for patients to document issues by hand, and eliminates the need to carry paper diaries. It may also make it easier to collect information throughout the day and improve capture of critical observations by the patient
From a sponsor's perspective, mHealth helps researchers build an increasingly stronger dataset and improve communication with trial patients, leading to richer insights and a care programme better suited to the final target patient.
According to Oyegunwa: "The continuous data from mHealth devices gives a much richer picture of what is going on when compared to taking a few isolated data points throughout the day.
"Devices such as an electrocardiograph or a respirometer can be used at home or at work by the patient, eliminating the need to visit an investigator site and making life so much more convenient for the patient.  That convenience factor can be the ultimate driver for participation."
So, will sponsors adopt virtual means?  A 2017 survey found that 94% of the biopharmaceutical companies that participated were looking to increase their use of mobile health in the future, with 55% of North American firms "very likely" to increase their use by 2019. This means the probability of your next clinical trial being driven by some form of virtual ingenuity is highly likely.
Will that trial entail mHealth technology, conveniently-positioned PSCs or some other virtual innovation?  Quite possibly. While fully virtual trials are relatively rare, hybrid trials are becoming increasingly common, using traditional tried and true methodology alongside elements from the new, virtual toolbox.
Hybrid trials are the sweet spot for the moment. With the ability to accelerate enrollment and improve patient retention through relatively low-risk means, they can help speed clinical trial completion while minimizing disruption in patient lives.
"The bottom line: convenience matters. A lot," says Oyegunwa.  "Moving the trial beyond the traditional investigator site to a more patient-centric approach will ultimately eliminate participation barriers – making the trial more accessible to the patient, while generating a richer and more insightful data set."
It's a win-win for the patient and the sponsor.