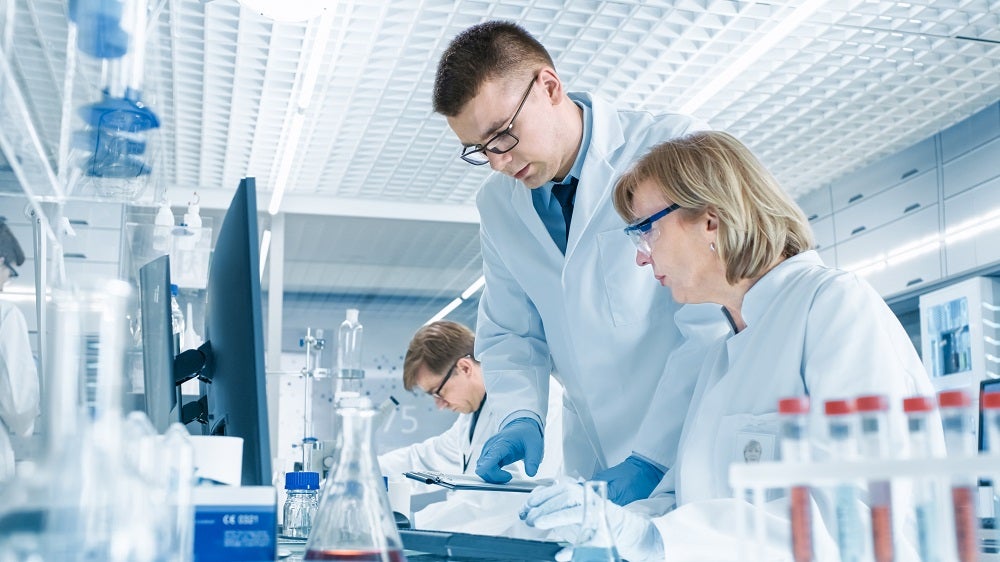 When it comes to choosing eClinical software such as an electronic data capture (EDC) platform, there is much to consider.
One important prerequisite is a powerful yet user-friendly system that empowers users with confidence and enables faster and more successful studies.
As a result, there is a big need in the life sciences industry for intuitive EDC interfaces backed by providers that offer a skilled team of support staff to help build studies, train users, and answer queries quickly.
Sweden-based software provider Viedoc Technologies understands this requirement and has developed its product suite and customer service model around the industry's very needs. The company offers a complete e-Clinical suite with the aim of making data capture smarter, faster and easier for sponsors and patients.
On top of this USP, one of the many things that sets Viedoc apart from the crowd is its approach to customer care. The company's responsive and proactive customer service model is unique in the pharma sector, and it's keeping customers loyal and happy.
The support provided by Viedoc's professional services department falls into two main areas, explains Johannes Molin, the department's global head.
"Some customers come to us for help designing their study," he says. "We would build a study for them in the platform and deliver that as a service for a fee. Other customers want to stay in control and build studies themselves. In those cases, we train them to use our product and offer continued support to them once they are trained."
Trained clients are referred to as certified designers and have everything they need to be great users of the system. According to Molin, customers typically complete the certification training in the recommended time of three weeks.
"That's something many new customers are quite astonished by," he adds. "They are used to having to train for months to use sophisticated programmes like this. We can do much quicker as well – you can really speed things up and get quickly trained to design studies. Of course, the main reason for this is the platform itself, which is so intuitive. If the platform wasn't easy to use, it wouldn't matter how good we are at training – it would still be complicated for a lot of users. That's not the case with Viedoc."
Being a certified designer also means free access to additional support. Viedoc's offices in Sweden, Germany, China, Japan, and the US ensure assistance is always available, wherever you are in the world. Simple queries are answered within minutes by directing customers to the relevant section of the e-learning resources. More complex cases sometimes arise when customers are programming integrations with other systems, which may take a day or two of investigating. Whatever the issue, Viedoc's technical support staff are dedicated to finding the solution quickly and reliably.
"Some of our competitors charge for this kind of high level of designer support," says Molin. "It's odd to us because it's as though they expect their customers to need a lot of help with their platforms. With Viedoc, you gain free access to our support as soon as you become a certified designer. We don't expect a lot of issues."
Being proactive
Equally central to Viedoc's customer service approach is the ability to solve problems proactively. For example, if the team notices a customer who was certified some years ago starting to get in touch with questions they may have simply forgotten the answers to, Viedoc will reach out to offer a refresher session right away. By closely observing the number and types of enquiries being raised by customers, Viedoc finds ways to help people before problems have arisen, preventing future questions and ensuring happy customers who rarely have to ask for help.
As part of this effort, Viedoc will constantly tweak its training programme and e-learning materials to make sure the areas its customers are struggling in are better covered in the future. "Whenever there are repeated questions on any topic, we give the technical writers the directives to improve that section or make it more visible in the learning. We're striving for our product to be self-service in the sense that users should be able to handle it on their own," Molin explains.
This continuous improvement is something Viedoc is often praised for, and the company's short response times and high-quality customer service have not gone unnoticed in the industry either. "We receive a lot of praise for our customer support," Molin adds. "I think one of the main reasons that we can provide such quality responses so quickly is that we do not get that many questions. This is because we continuously try to improve our product design, training and e-learning to work against having these questions."