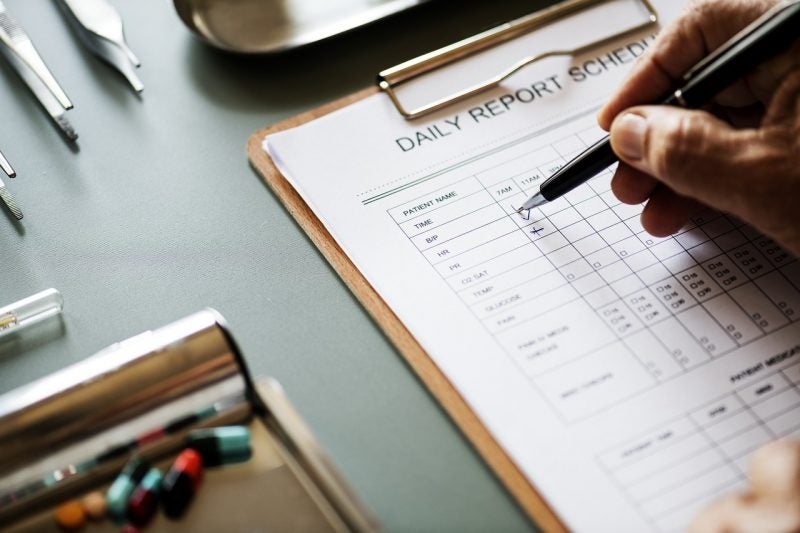 It's a well-cited fact that the greatest challenge facing clinical trials today is patient recruitment and retention.
Low rates of participation are an industry-wide problem, often stopping a study before it's even begun and slamming the brakes on essential medical progress. However, it seems a solution may, in some part, be simple.
According to Greg Kline, executive director of Patient and Market Intelligence at research and development services company Covance, in the mission to make trials more efficient and cost effective, the patient voice is rarely prioritised and all too often overlooked.
"Insights from over 65,000 patients show that the number one reason a potential participant will not enrol in a trial is convenience," says Kline.
"Anything that we can do to be more patient-accommodating and increase the convenience factor for participants could change the face of the industry."
And changing the face of the industry is exactly what Covance is on a mission to do. For the global firm, this means leveraging daily access to millions of patients via parent company LabCorp, and combining it with the company's own patient intelligence infrastructure consisting of insights from over 30 indications and 20 different countries, to decode the answer.
According to Kline: "From anonymised, aggregated laboratory results of approximately 150 million individuals in the LabCorp database plus our patient intelligence tool, we can see, for example, that there are a specific number of people in a particular area with certain results which are indicative of a particular disease."
"We can also target the more than 65,000 patients that we have in our intelligence tool and add their voice to the mix as well. We are then able to hone in to see what patients within a given radius think about joining a trial and the elements most likely to drive them to participate."
"This combination of LabCorp data and patient insight data is what we're finding to be most powerful."
The result? The ability to craft stronger trial models that address patient preferences, with the goal of enhancing patient convenience and recruitment and retention rates.
For example, research has found that the average distance between a clinical trial patient and an investigator site is more than 25 miles. It stands to reason, then, that reducing this distance will go some way to increasing enrolment.
By leveraging LabCorp's more than 1,500 Patient Service Centers, access to clinical trial patients could be as little as five miles away; a seemingly small reduction in distance that can make a huge difference to a participant and how disrupted their day-to-day life is during a trial.
While the improved proximity to a Patient Service Center is a significant factor in increasing a study's convenience factor, it's not the only way the company is improving patient centricity.
"There are many ways that clinical trial models have changed. There is also a movement to be more mobile and to use new tools and technologies." says Kline.
"Anything that we can do to be more patient-accommodating and increase the convenience factor for participants could change the face of the industry."
Virtual trials and mobile health (mHealth) has gained an upsurge of interest in recent years thanks to the advent of smartphones and wearable technologies. These advances can help to reduce the frequency of investigator site visits and monitor key study end-points throughout the day through the use of devices such as smart patches. When it comes to elevating patient centricity, are virtual trials the most convenient of them all?
Perhaps. But in the meantime, Kline believes we can make significant strides by truly listening to patients. "Everyone wins when you're learning and listening. Convenience is more than just having easy access to an investigator site; it's about building a protocol that is designed to be convenient to the patient, with the patient preferences embedded into it.
"We have studied many different patient populations and the idea that people will go anywhere for a clinical trial is a fallacy. People have daily responsibilities, commitments and costs to consider. But we need to begin to think about the convenience of our patients and develop new and different ways to enhance the trial model to match."
"What's truly exciting is that the unique infrastructure of Covance and LabCorp together, now allows us to truly bring our clients something different and innovative in this space. To transform the future of clinical trials with an unprecedented level of patient visibility," concludes Kline.