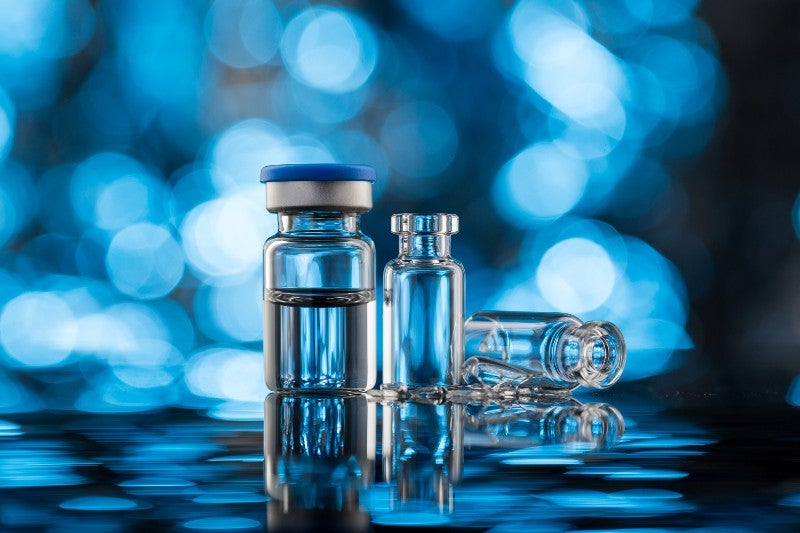 As the full consequences of the COVID-19 virus started to emerge, and many industries found themselves having to either suspend operations or move to remote working, the biopharma sector found itself on the front line facing unprecedented challenges.
The need for the sector to rapidly research, develop and test new vaccines had always been of critical importance, but in the context of a global pandemic and national lockdowns, it became even more so, with each part of the supply chain required to face up to the full weight of the task.
But in the worst of the pandemic, when the world became more health-risk aware than arguably ever before, the need for the sector to maintain and maximize resiliency was heightened. All of a sudden, the industry understood the critical importance of identifying its pain points and how they can be alleviated.
To achieve this outcome, life sciences service provider Cytiva designed the Global Biopharma Resilience Index to serve as a health-check on the resilience, adaptability, and preparedness of the industry. The Index assesses how the biopharma sector measures up against five key pillars by consulting more than 1,100 industry experts across the globe and assigning a score out of ten in terms of its performance on each pillar.
Let's examine the key findings.
Talent pool – Index score 6.27/10
Set against a backdrop of a global skills gap across industries and a fundamental shift in the level of agency afforded by the rise of remote and digital cross-border work, it is perhaps unsurprising that the challenge of securing talent emerged as the lowest scoring pillar in the Index.
However, while a quarter of respondents identified talent sourcing overall as a substantial or very substantial challenge, it appears that a deeper challenge is focused on emerging skills.
This is borne out of the fact that while nearly three-quarters are confident in the education and training for those in the pharma sector, just 64% are confident with the industry's ability to source engineers against competition from other sectors.
This lack of confidence is exacerbated by the fact that like many other sectors, biopharma and the wider pharmaceutical sector is becoming increasingly reliant on IT and data-driven roles.
According to the research, one way in which companies within the sector are actively narrowing this gap is by reaching out beyond their usual recruitment pools and partnering with academic institutions and IT and technology companies to increase their skill levels.
R&D ecosystem – Index score 6.54/10
A key enabler of overcoming the COVID crisis was the fact that in the very early stages, biopharma, pharmaceutical firms, and academic research institutions shared resources and formed joint-ventures as governments and international organizations collaborated to provide the funds and support required.
This new collaborative approach appears to have endured within the sector in certain key areas, with almost half of respondents (44%) believing that biopharma companies operate in a culture that fosters innovation and invites collaboration.
This more open approach to R&D, which grew out of necessity to combat the impact of the pandemic, also appears to have benefited from the new ways of working created by it, with companies within the sector reporting that they have also embraced the 'virtualization of the world' to work across borders.
However, while there appears to be a collegiate spirit among these companies, barriers remain in partnering with other entities, with 75% of executives identifying partnering with private companies as a challenge and 86% stating the same about contract research organizations.
Manufacturing agility: Index score 6.5/10
From automotive engineering firms retooling their operations to produce key components for ventilators to pharmaceutical manufacturers drastically ramping up production to meet unprecedented levels of demand, the agility of supply chains was key to overcoming the crisis.
Contract manufacturing organizations (CMOs) and their agility in production capacity expansion and rapid set up of new facilities, played a vital role in meeting the unprecedented demands placed on the industry.
However, while the CMO sector as a whole was viewed positively by respondents with a score of 7.39, there is clear scope to improve on adaptability and cost-effectiveness, with just 25% of respondents grading them as very good on those metrics.
As biopharma firms and their CMOs seek to find ways to work more closely and responsively together, much of the focus will likely turn to the digitization of processes and the sharing of real-time data in order to reduce the administrative burden between parties.
"It's absolutely crucial for manufacturing to be both agile and flexible," explains Kiran Mazumdar-Shaw, chairperson and managing director of Biocon. "Using data and analytics we need to revisit a lot of our manufacturing processes and really focus on how quickly we can pivot from one product to another."
Supply chain resilience: Index score 6.72/10
Prior to the pandemic, the operational landscape of the biopharma sector, like most industries, was built around a globalized supply chain that was driven by capitalizing on cost efficiency and careful planning rather than rapid delivery of supplies.
However, as the world locked down, logistical bottlenecks formed from protectionism, and heightened demand for limited supplies started to take hold. The sector suffered severe delays and in many cases, an inability to secure supplies.
Forced to look inward and try to secure what they needed domestically, more than half of respondents (51%) found that domestic supply shortages had increased during the pandemic. Although, according to a third of respondents (33%), this had started to occur more than five years earlier.
This reality, which prompted severe disruptions across the industry, appears to have led many in the sector to reassess the merits of the global focus and consider at least a partial return to domestic production.
According to the Global Biopharma Resilience Index, the majority of executives have decided in favor of increasing operations within their home markets, with 67% planning to increase biopharma manufacturing and 59% indicating that they believe the focus on low-cost countries for manufacturing is at an end.
Government policy and regulation: Index score 6.96/10
Strengthening the likelihood that this intent to refocus on domestic production and supply transitions into reality is the fact that both governments and regulators appear actively supportive of it on both policy and economic fronts.
According to the Index, a strong majority of biopharma executives believe that the regulatory and financial landscapes in their home countries are conducive to increasing or launching production in their domestic markets.
This is most critical in the protection of intellectual property rights, where almost two thirds of respondents believe they see such arrangements as effective in helping them develop and produce new drugs.
The COVID-19 pandemic may just have been the biggest challenge biopharma has ever faced. While the industry learned many important lessons in recent years, it still has a way to go in securing future talent, for example, and incorporating greater agility and flexibility into manufacturing.
Future challenges are inevitably on their way, and the resilience of the sector will be key in overcoming them when they arrive. By addressing its weaknesses now, the global biopharma sector can ensure it is ready for this eventuality.