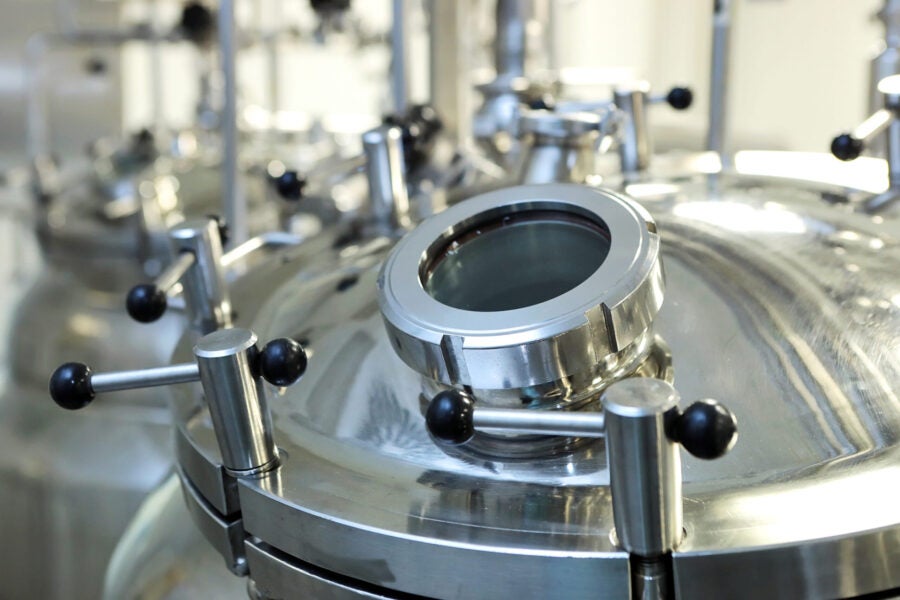 Despite industry investment in large molecule drugs, demand for small molecule active pharmaceutical ingredients (API) manufacturing remains high. Driven by the rise of oncology pipeline drugs coupled with small or virtual pharma companies being unable to acquire or access containment capabilities in-house, the increase in high potency small molecule APIs means that the demand for these innovative, specialised capabilities is likely to continue.
But the milling technologies required in the production of small molecule APIs have, historically, failed to rise to the occasion. Typically, these processes have been unable to meet all the required standards when it comes to overcoming process and safety challenges. In fact, when ultra-high impact milling has been applied to reduce a product's particle size, end-users have been forced to make significant concessions, often compromising on either milling efficiency, productivity, or user safety. Instead, the preferred strategy has been to strike a balance between the three, resulting in significant compromises in the end-product or worse, operator wellbeing.
With micronisation required for more than 30% of active pharmaceutical ingredients (APIs) on the market today, and the potential for a further increase in high-potency API requirements in the future, the need to rethink the small molecule milling process has never been greater.
The challenges
Traditional methods have frequently required a combination of high temperatures and high levels of noise, creating an unpleasant and unsafe environment for operators. More critically though, these methods bring with them an ever-present risk of explosion.
These failures in the milling process have not only let down the people required to operate them but resulted in cost inefficiencies, product loss, and non-optimal performance.
Until now.
Earlier this year, a product was brought to the market which sought to revolutionise the ultra-high impact milling by offering not only high performance but also improved operator safety.
The Powermill PMV-320, designed and manufactured by Frewitt, addresses a range of potential hazards – such as heating of the product – while reducing the potential for product retention, eliminating the need for gas management, and effectively removing explosion risk. It also reduces the need for cooling with nitrogen (N2) and can improve the working environment by operating with far less noise.
End-users benefit from cost savings since employees can work their complete shifts without being exposed to any significant level of noise. The process, and therefore the product itself is fully contained, which means there is no risk of exposure to operators until the very end.
The solution
A culmination of many innovations over several decades by Frewitt, this patent-protected technology safeguards against oxidation, heating, and ignition of the product thanks to the lack of O2. Products also remain at low temperatures, protecting their active properties, and avoiding hazardous interventions in production.
The clogging, removal of heated or melted material, and tool change requirements have been eliminated, and the PMV-320 requires a much smaller, inline, filtration surface than competing mills using a cyclonic filter. Users also experience far less exposure when cleaning or changing filters and benefit from having a smaller contact surface to clean and validate, not to mention, a significant reduction in product waste.
At the forefront of the development of dry and wet milling processes since 1946, it is Frewitt's understanding of the needs of pharmaceutical clients that has enabled it to produce a pin mill that can compete on performance with other milling technologies, delivering high-quality solutions without compromising on worker safety or API integrity.
To find out more, download the whitepaper below.