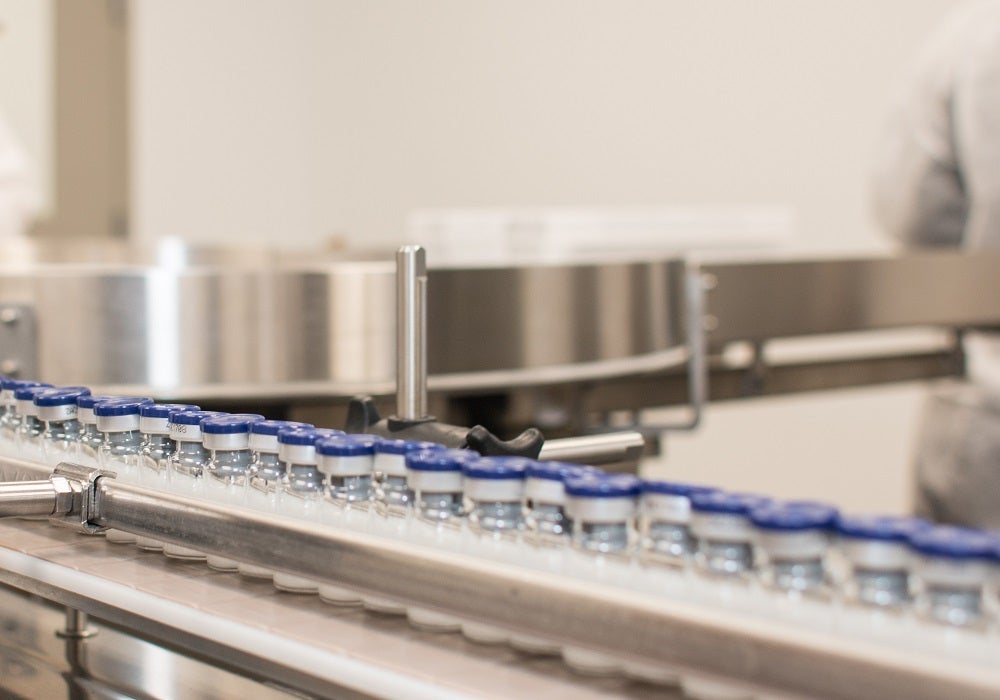 When launching new drugs to a global market, there are many different factors to consider to ensure a successful packaging strategy. Labeling, kitting/packing, serialization, and distribution channels must be efficient and secure. Packaging designs must be end-user friendly and appeal to all markets, while also taking new sustainability requirements into consideration. And, importantly, ingredient details and dosage instructions must be provided in local languages.
A deep understanding of regional differences in regulations and marketing is critical for global launches. For example, the necessity for late-stage customization is one difference between an efficient launch in the EU and the US in terms of secondary packaging. The simple reason is that one stock-keeping unit tracker (SKU) is sufficient in the United States, whereas up to 27 different SKUs might be required in Europe for the same drug. Additionally, there are inherent complexities tied to an EU launch as it relates to native serialization and aggregation.
Current market trends
A recent report from GlobalData[i] shows biologics are driving packaging trends for marketed and pipeline drugs, as they show a higher outsourcing propensity compared to small molecule drugs.
Meanwhile, the demand for vaccines and injectable treatments remains high following the Covid-19 pandemic, which caused a surge in demand and highlighted the importance of container closure integrity in injectable packaging.
According to the latest research from GlobalData, a record number of injectables were approved for use in 2022, with 841 injectables receiving their first approval last year. This trend is continuing; as of August 2023, a further 516 injectables have already been approved, compared to 518 in the same period of 2022.
This growth in injectable approvals is impacting packaging trends, with increased interest in prefilled syringes for insulin, anti-coagulants, and vaccines, and a growing preference for auto-injectors due to their ease of use, end-user satisfaction, and potential future growth. This also has implications for technical packaging requirements, design, and patient safety instructions.
The data also reveals that large pharma companies are more likely to sponsor innovative injectable therapies and outsource packaging to contract packagers. And only a small number of contract packagers in the bio/pharma industry offer injectables packaging solutions.
New product launches
Alexander Schäfer is Business Development Manager for pharma/biotech contract packaging services at Sharp, a company that has been providing flexible solutions for drug product packaging since the 1950s.
Setting up for a successful new drug launch doesn't just involve labeling, packaging, and distribution channels, Schäfer says.
"A strong project management approach is essential for supporting commercial packaging design through post-launch production to ensure key milestones are achieved on time through the entire process," Schäfer explains.
"Project management is also essential throughout a product's lifecycle because we often see changes driven by the market, whether regulatory or from the drug sponsor, such as carton copy changes, serialization changes, or the introduction of a new delivery system in the case of injectables." Even small amends require a diverse team of experts to implement them, and efforts must be prioritized, assigned, and managed properly to meet amendment deadlines.
Schäfer points out that understanding a drug's technical and design requirements as it relates to packaging is crucial for successful rollouts, whether it is a single SKU operation or a global launch requiring operational agility and regulatory expertise support.
Whether drug sponsors are experienced in new product launches or not, they may seek the expertise of contract packagers to efficiently support a new product launch.
"Experienced packagers can provide input on designing cards and packing leaflets," adds Schäfer, "but true partnership and collaboration is critical for a successful commercial launch." Drug sponsors must be able to provide insights, for example, on the drug's occupational safety and health data, packagingdesign constraints and specification challenges. In turn, packagers offer customized design and operational solutions to support an efficient launch.
In addition, a contract packaging partner should not only focus on the immediate drug launch project but also look to understand and collaborate on long term strategies including additional market introductions, scheduled label changes, process improvements, more sustainable packaging solutions or even delivery system evolutions. By collaborating in this way, the CPO can offer valuable suggestions and recommendations early in a project that could help save time and money further down the road.
Drug launch and late-stage customization
A drug launch follows regulatory approval, where manufacturing through to distribution must align to supply a new therapy to patients as quickly as possible. For packaging, there's significant preparation leading up to a launch date.
In some instances, especially for new drug launches in the US, it is important to consider a 'materials on risk' program. Here while awaiting regulatory approval, bulk product and components are available in inventory, documentation from all stakeholders is finalized and packaging production lines are engineered and made ready to go. This approach requires a combination of risk-taking and micromanagement but can set the stage for a successful rapid launch immediately following regulatory approval.
A multi-country launch is more complicated because each country requires native labeling and packaging. Late-stage customization is a solution that involves streamlining artwork design and packaging operations to ensure the agility needed for a multi-country launch.
"It's basically a solution for making a product country-specific," says Schäfer. "For instance, labeling and packaging on demand." The objective is to leave final customization of a product to a 'last minute' point of time within the supply chain. This gives inventory flexibility for any potential variations in forecasts across multiple countries during launch phase.
An innovative approach to serialization
There are several differences between the US and EU in terms of serialization and aggregation. Last minute changes, such as moving from vials to injectables, can be difficult to implement.
When selecting a contract packager, it is important to understand their experience level with global serialization requirements. During the selection process, it is necessary to ask questions relevant to your growth strategy and to ensure you are selecting a partner that can support your long-term objectives.
The right packaging and serialization partner can easily adapt the existing "blueprint" system, that has been customized for your product, to meet the needs of future launches into other markets. This is an important cost and time saving consideration, and it is best to include aggregation from the start of a program rather than add it as a post-launch requirement.
Customized solutions
Schäfer explains that to effectively tailor packaging solutions, it is crucial to consider the big picture and ensure that both software and hardware are flexible enough to handle specific drug product needs.
This includes considering different packaging technologies and handling processes for different purposes, such as vaccines with large volumes and multiple count packs, or single pack gene therapies with on-demand packaging that require specialized cold chain storage and distribution.
It is also important to have a strong and experienced design team available to support packaging artwork development and structural design as well as prepare samples, 3D prints, and mock-ups for discussions with marketing teams.
Schäfer says Sharp has adapted to industry changes throughout its history by investing heavily in packaging facilities, technology, and subject matter experts to meet industry and client demands.
The company is also offering packaging support in the gene therapies space, which is a new area of focus. Environmental sustainability, which has become a significant issue industry-wide, is now a key focus for Sharp both in terms of its own operations as well as client expectations for sustainable packaging solutions and processes.
For customers, Schäfer says expertise is crucial, especially for smaller to medium-sized biotech and pharma companies, who may lack in-house resources. "Clients expect peer-to-peer discussions on specific topics, technologies, and regulatory discussions, requiring up-to-date knowledge and experience," he concludes.
Partnering with Sharp
Sharp's expertise extends to packaging solutions for on-demand labeling and distribution services, supporting patient-led distribution models for gene therapies, and injectables requiring multi-component secondary packaging and drug life-cycle management strategies.
For further details on how Sharp can support your commercialization and timely product launches, download the paper below.
---
[i] GlobalData: Contract Injectable Packaging Trends in the Bio/Pharma Industry - Aug 2022