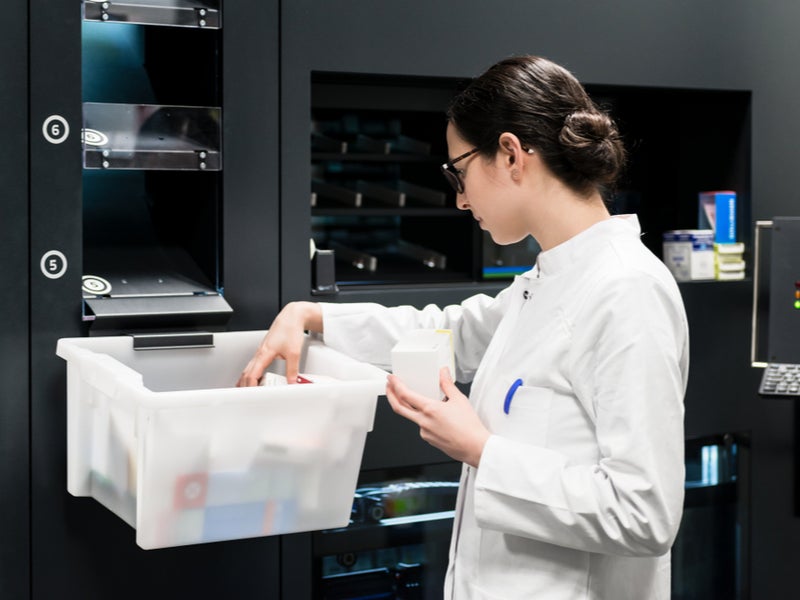 The onset and continued worldwide closure due to the COVID-19 pandemic has meant that the need for life-saving medication and medical devices has never been more pressing. Unfortunately, with airport closures and customs restrictions tighter than ever, that's presented a huge problem for pharmaceutical logistics companies.
Specialist pharmaceutical logistics firm, World Courier, has shared some of the ways the company has had to come through at the eleventh hour for its clients, and the creative solutions have, according to the company, cemented its current client relationships and helped win new business. They've shared their top tips and lessons learned with Pharmaceutical Technology.
In April 2020, at the height of flight restrictions and border closures due to COVID-19, one of World Courier's customers required 24 units of cystic fibrosis treatments to be delivered to pediatric patients on Reunion Island.
The shipment was arranged, but it couldn't progress after a stop in Paris. After unsuccessful attempts to export the drugs ( due to flight cancellations, and again an offload), the company proposed an alternative solution: An air charter routed from Germany, scheduled to arrive on Reunion Island the following day.
Transport disturbances are to be expected, and plans should be in place to mitigate the risks they cause. But given the current situation, biopharma manufacturers need to go even further to protect their supply chain and the patients who depend on it. Contingency planning in the industry is vital to keeping patients safe.
Forward Planning
Contingency plans involving air charters, route changes, alternative border entry points, and other agile solutions form a dynamic core of a specialty logistics provider's planning – but that's just the beginning.
To be better prepared in the future, manufacturers and biopharma services companies can develop broader supply chain networks for both transport and storage, untethered from the limitations inherent in certain geographies.
Expanded Storage Options
Another example of quick thinking that benefited clients is that at World Courier's offices in Montevideo, Uruguay  a partner depot was recently incorporated which acts as a medication storage hub. Geographically speaking, routes from Uruguay to other Latin American countries are shorter. This radically reduces delivery turnaround times when compared to shipments from the US or EU, and it's this kind of quick thinking that can save clients time and money.
Meanwhile, the Ohio distribution center in the US is a Certified Foreign Trade Zone. This allows manufacturers to store products awaiting FDA approval and named patient requests in a duty-free environment, speeding time to delivery.
These examples are reflective of the structural changes the industry could probably do with more of, especially in other specialty logistics networks, to help ensure and safeguard the optimal on-time delivery of life-changing medicine worldwide.
Specialty Pharmaceutical Logistics in a Post COVID-19 World
Innovation in the industry may help shorten drug development. Lead times and patient access to treatment should accelerate. Meanwhile, several proposals to re-balance the API supply chain are likely to be explored by many countries.
The grounding of so many airlines and the subsequent release of ground staff has restricted the handling and, in some cases, the availability of active containers.
Even with airports reopening, the industry still needs to remain vigilant and exercise creativity.
Naturally, supply chain leaders are favouring pharmaceutical logistics partners who have passive units that can hold temperature for 120+ hours; a trend that many predict to continue. Meanwhile, logistic companies will switch to air charter services to cope with certain disruptions.
Greater supplier diversity, innovative logistics solutions, and secured supplies of APIs are proving a necessity during the pandemic.
Discover the key eight lessons and recommended changes the logistics industry has learned from COVID-19 in World Courier's whitepaper: 'Protect your Supply Chain: Lessons learned from COVID-19'.
About World Courier
For more than 50 years, World Courier has been at the forefront of innovation in logistics.
For more information on securing the transport of commercial drugs through your supply chain, please contact them.