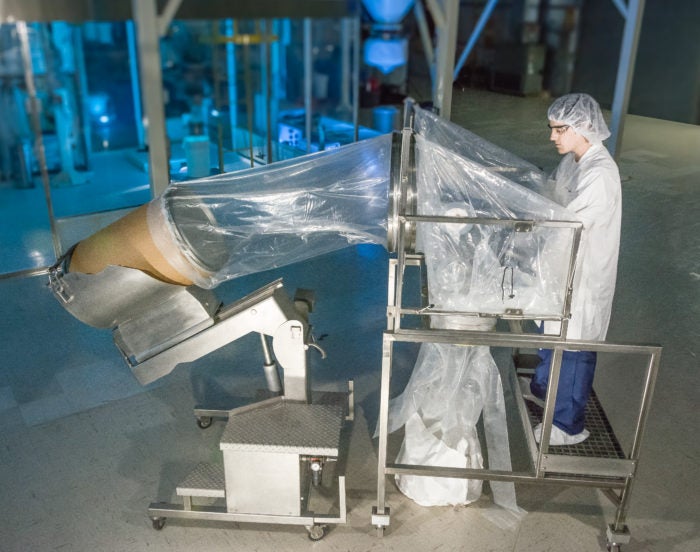 As a result of advances in clinical pharmacology and oncology research, highly potent active pharmaceutical ingredients (HPAPIs) have experienced a significant growth in demand in recent years.
It is an area that continues to expand for pharmaceutical manufacturers and contract manufacturing organisations (CMOs), with markets projecting close to 10% annual growth. Of the drugs currently in development, a large proportion contains HPAPIs, increasing requirements further still.
Though any type of compound can be highly potent if it elicits a biological response at a low dose, HPAPIs are frequently characterised by complex structures requiring multi-step processes.
As such, these highly potent ingredients come with strict handling requirements that require manufacturer investment and specially trained personnel. And as demand increases, so does the need for appropriate safety equipment to protect staff and sites from the challenges HPAPIs can bring.
Scott Patterson, VP of commercial sales at containment solutions specialists ILC Dover, explains: "With high potency active pharmaceutical ingredients (HPAPIs) come a heightened awareness of this requirement and the added burden of a higher level of regulatory oversight.
"Throw the demand for multi-use CMO facilities into the mix — with their increased cost of line change maintenance and inherent cross-contamination risks — and these considerations are further intensified."
HPAPI containment and handling challenges
In order to safely manage HPAPI processes, there are several areas a manufacturer must consider. For example, relevant training should be provided to offer staff a comprehensive HPAPI-handling programme. It should feature in-depth information on every step of the handling process, including specific written instructions for equipment use and unit operations.
Employee exposure to HPAPIs is typically the primary concern for manufacturers. As such, it is essential to put a thorough cleaning programme in place to avoid contaminating surfaces and establish a safe working environment for employees. Additionally, good practice in occupational safety recommends implementing a medical surveillance and monitoring programme.
If an undesired event occurs, manufacturers should have a response plan to work from, indicating the appropriate reaction from employees to an unplanned incident. Any response plan should include emergency training, relevant communications, evaluation, and how and when to contact local authorities where necessary.
HPAPI handling equipment
One of the largest areas for consideration is equipment. All HPAPI handling systems must be tested and verified to ensure compliance with isolation requirements and avoid cross-contamination and employee exposure to toxic chemicals.
ILC Dover supplies and manufactures a range of HPAPI containment solutions, including drum transfer systems and automated air controls. These provide an added layer of safety when dealing with highly potent or dangerous materials.
According to Scott Patterson: "Proprietary materials, design, and construction processes ensure flexible containment components from ILC Dover work as advertised or better.
"The company is the only manufacturer of flexible containment solutions to employ a lap seam welding technique as opposed to a pinch seam weld. Its solutions, built with trade secret ArmorFlex film, are the only on the market constructed using 3D manufacturing processes."