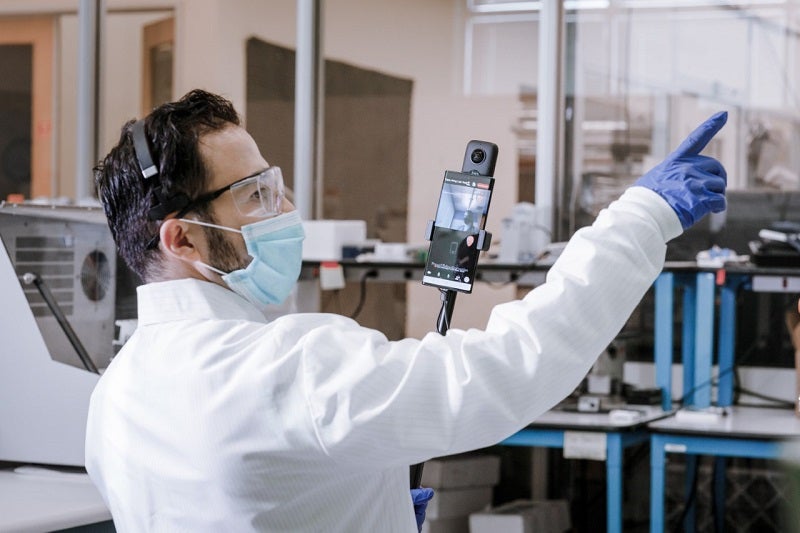 Pharmaceutical companies and regulatory bodies have increasingly had to carry out remote audits during the Covid-19 pandemic. Although remote audits are often viewed as a 'second choice' behind in-person assessments, they carry a number of benefits that make them likely to remain popular with suppliers once the pandemic has been brought under more control. Many international healthcare regulatory agencies have advocated remote audits either as a complement to in-person audits or as a replacement to them where physical assessments cannot be carried out.
Virtual assessments save time by removing the need for auditors to travel and allow both assessors and client companies to change their plans more easily in the event of unplanned occurrences. In addition, they often reduce the overhead cost of assessments and, for companies that operate multiple facilities or are geographically dispersed, all their operations can be audited jointly with no unnecessary repetition.
For a company to get the most out of a remote audit, it is important to select the most suitable equipment and software for its requirements, considering the scope of the company's operations and which parameters are to be assessed. Because standard video conferencing solutions are typically designed for faces rather than places, remote audits are best carried out using 360° to provide maximum freedom and access of view.
Preparing a hybrid protocol for site inspections
To carry out successful, comprehensive remote audits, it is best to develop a hybrid inspection protocol that can integrate elements of both in-person and remote inspections. The first step in creating this is to determine which audits and inspections can be conducted via remote collaboration, and which will have to be done in-person. Virtual assessments are better suited to some types of inspection than to others, and whether they will work for your purposes will depend on certain conditions such as whether your business has a past record of compliance issues.
Once you have decided which audits can be carried out virtually, it is important to choose the correct tools and equipment for the task. Ideally, you will want to use a solution with 360° real-time remote collaboration, document sharing and annotation capabilities so that auditors can experience your facility as if they were inspecting it in person. Being able to transmit immersive video and audio in real-time without delays will allow your staff and your auditors to stay in sync with each other, while the ability to share and annotate documents allows auditors and stakeholders to review files, documents and checklists and check any queries as they go along.
Following this, you should prepare for your audit by identifying a remote audit protocol that takes into account opportunities and limitations in the remote space, being clear about standard operating procedures (SOPs) and sharing these with your assessors ahead of time so there are no miscommunications. In addition, you should test the connectivity of your remote communication platform to make sure it can run in real-time without disruption, as well as perform a test run with all relevant staff to ensure everyone knows what they should be doing.
Real-time 360° video conferencing for site audits
Based in Palo Alto, California, Avatour provides a full-motion 360° platform allowing auditors to view sites' full spatial context and communicate with on-site personnel in real-time. The solution is suitable for both internal and external audits, inspections and facility tours, as well as method transfers, troubleshooting and performance improvement plan (PIP) implementation. It has been used by several leading life sciences companies to allow auditors to see what they want to see and focus on what is important to them.
As a 360° video conferencing platform, Avatour provides the full picture of a pharmaceutical production site, allowing users to freely navigate through the space while interacting with both on-site and remote participants. The technology promotes active participation, including live document sharing and annotation, to ensure everyone is aligned, and offers a layer of clarity, quality and collaboration that traditional video platforms cannot.
Auditors require only a modern web browser to use Avatour, but the platform is compatible with a range of virtual reality (VR) headsets, including Oculus' Quest 1, Quest 2 and Oculus for Business and Pico's G2 4K, Neo 2, Neo 3 Pro and Neo 3 Pro Eye. Companies will also need a 360° camera, a 'selfie stick' and an audio headset to guide auditors through facilities virtually while speaking to them directly.
Remote collaboration between site staff and inspectors
Among the pharmaceutical manufacturers that have used Avatour to carry out remote site assessments is SEQENS, a European company specialising in synthesising active pharmaceutical ingredients (APIs). During the pandemic, SEQENS has been hosting virtual audits of its 24 industrial plants and three research and development (R&D) centres, as well as site visits for prospective customers. The company has said that the 360° experience reduces any doubts for their auditors, helping to establish trust between staff and assessors, and that they will continue using Avatour for inspections after the pandemic.
SEQENS is one of several companies that has used Avatour to plan, schedule and carry out remote inspections with all the immersion and accuracy of an in-person assessment. To learn more about how Avatour can meet your needs, contact the company via its profile linked at the top of this page.