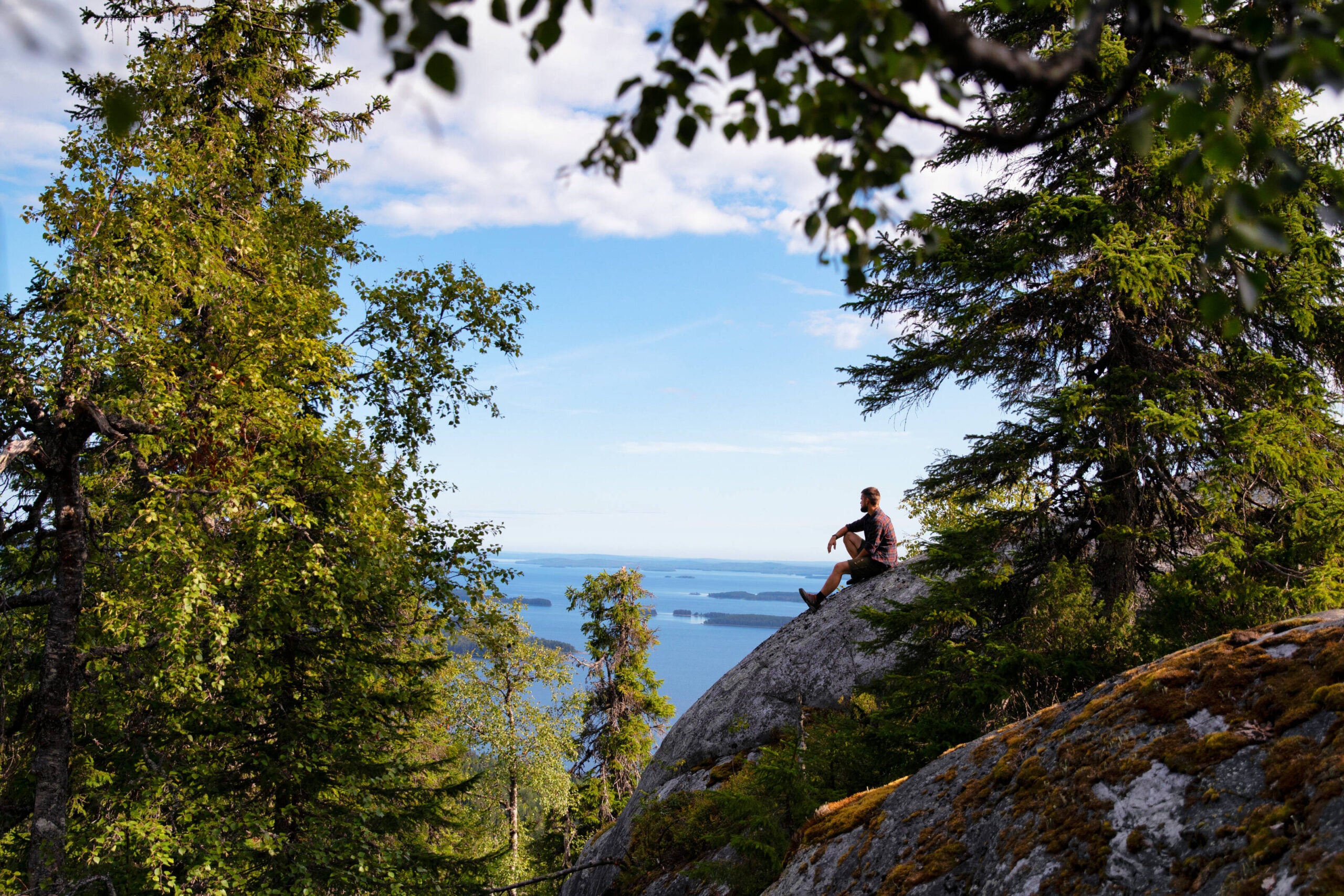 "Innovation is the air Finns breathe," says the director of Invest in Finland's international operations, Lars Hagebris.
His words certainly ring true: at 2.7%, Finland's research and development expenditure as a percentage of GDP is among the highest in Europe – but the ambitious Nordic country isn't stopping there. The Finnish government has set a bold new target of increasing this figure to 4% by 2030.
Reaching this goal will be no easy task, but Hagebris and his colleagues are only too aware of the crucial role these efforts will play in Finland's overall competitiveness and success.
One company helping to make this target a reality is German e-commerce giant Zalando. Back in 2015, the rapidly expanding organisation – which now operates in 20 European markets and boasts annual revenues of around €8bn – was looking for suitable destinations to open a series of hubs in order to expand its tech team.
Given its thriving tech ecosystem, Finland seemed like an obvious choice. In the last six years, the online fashion and lifestyle retailer has set up four business units in Helsinki, employing 130 people – a number it hopes to double in the next two years.
The company's director for home and content visibility, Saku Laitinen, reflects: "The [Finnish] operations started with a single incubation topic but has now evolved to being accountable for some of the core strategic propositions for Zalando's future."
Innovation first
Zalando is just one of a number of multinationals now pursing innovation work in Finland, but it is difficult to talk about the country's R&D space for long without reflecting on the significance of Nokia. The mobile phone giant's rise transformed the country's economy, contributing a quarter of Finland's growth between 1998 and 2007, according to the Research Institute of the Finnish Economy.
However, by 2013, with Nokia facing tumbling sales figures, the decision was made to sell its mobile phone business to Microsoft. The takeover brought painful layoffs for thousands of Finnish employees, and the closure of Nokia's R&D site in Salo.
However, the Finns are a resilient bunch. The fall of Nokia released a huge wealth of highly skilled tech expertise into the local ecosystem and helped foster Finland's thriving start-up scene – boosted by the Nokia Bridge incubator programme, which awarded up to €20,000 to departing employees to start their own businesses.
It helps that Finnish consumers are willing to try new things. "Finland offers an excellent R&D and testing environment for new products, production methods, processes or technologies," says Hagebris. "A new operating model or system can be tested in a real operating environment; for example, in a city district, in traffic or as part of a client company's operations."
Today, according to figures from the OECD, Finland ranks third globally for share of researchers (15 per 1,000 employees). The country hosts R&D centres for many leading global companies including Fujitsu, IBM and Huawei.
Hagebris believes there is particular scope for growth in sectors related to finding solutions for a more sustainable and digital future. For example, he says, the country is committed to using technology to improve healthcare.
"Digital health solutions are rapidly advancing in Finland," explains Hagebris. "Innovation is often rooted in valuable information and Finland's genomic data biobanks offer a treasure trove that many countries can only dream of."
Moreover, he continues, "Solid, long-term government backing means that the capable industry players, be they big or small, can thrive."
A unique ecosystem
The country's commitment to entrepreneurship and the development of new ideas has led to Finland ranking in the top ten of Bloomberg's Innovation Index. It was this vibrant ecosystem and significant talent pool that first captured the attention of Zalando.
"The high density of software engineers in all levels of seniority, culture of trust and ownership leading to transparent collaboration and strong, continuous delivery made us comfortable that we could launch and scale operations in Finland," explains Laitinen.
Collaboration with Helsinki's local tech community in product management, software engineering, product design and data science meant the e-commerce giant could quickly establish itself in the local job market.
Since the start of the pandemic, Laitinen has been particularly impressed by the resilience displayed by Zalando's Finnish engineers and their smooth transition to remote working.
Fresh incentives
Hagebris is keenly aware of the crucial role that foreign investment plays in helping to place Finland on the map as a hub for innovation. In order to reach the new 4% target, he says, it is crucial to have "a common vision with more ambitious RDI [research, development and innovation] activities and investments from both the public and private sectors. Without a significant increase in private sector investment, the goal will not be achieved."
To this end, in April 2020 the Finnish government introduced a National Roadmap for RDI – a framework that promotes achieving this goal and the resulting sustainable growth, as well as creating an operating environment that encourages both Finnish and foreign companies to invest in RDI activities in Finland.
Ultimately, says Hagebris, "Finland must seize the opportunities brought by global challenges such as climate change and sustainable development, and offer solutions. New ideas, knowledge and technologies are the most important sources of growth and productivity."
With this in mind, Business Finland launched a competition in which companies with international operations were invited to resolve significant future challenges facing the planet and increase their RDI investments in Finland. It is hoped that projects from the winning companies – Neste, Fortum and Metsä Group, and Nokia – will create hundreds of new jobs and increase their RDI investments by several hundred million euros.
Furthermore, Finland has introduced unprecedented incentives to help boost companies' R&D efforts. From the 1 January 2021, both international and domestic organisations will get an additional 50% deduction, on top of the existing 100% deduction, on the costs of RDI projects carried out in collaboration with universities and research institutes.
For Hagebris fostering this knowledge transfer between companies and universities is a key factor determining Finland's R&D success. "There is a strong collaboration between Finnish industries, research institutes, universities and the government, with a proven track record of delivering disruptive technologies and innovative design," he says.
This is something that Laitinen and his colleagues at Zalando are keen to take advantage of going forward. "We are looking for more collaboration with universities and institutions such as Hive [Finland's higher-education-level code school] to provide trainee and graduate programmes to raise the bar in engineering and product management," he explains.
It is foreign investors like this that will play a pivotal role in determining whether Finland will fulfil its ambitious RDI goals over the next decade and hold its place as a leader in innovation on the global stage.