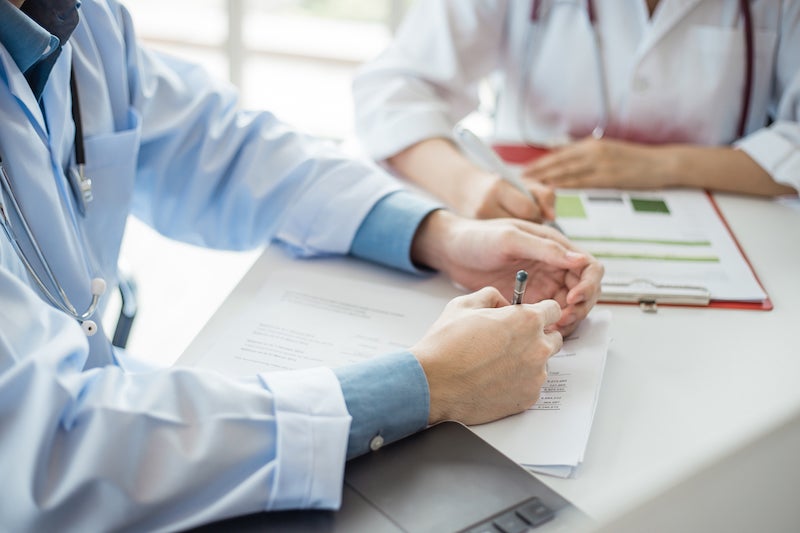 When bringing a drug to market, there is a range of scientific, clinical, regulatory and market access challenges that pharmaceutical and biotechnology companies face.
All too often, clinical development plans outline the path to gain regulatory approvals, but may not include a commercial strategy for maximizing market access once they get there, for example, with product adoption and use. This gap has led to marketed products that don't maximize their potential return on investment.
Creating a comprehensive development plan upfront – one that considers all aspects of the road to market, including identifying and addressing potential obstacles – helps the navigation of acceptable regulatory and commercial paths. Depending on the data, a successful clinical development plan can increase the possibility for regulatory approval, as well as commercial success once the product is on the market.
"The comprehensive development plan is the backbone of drug development," says Beatriz Rocha, M.D., Ph.D., vice president and head of product development consulting at leading contract research organization (CRO) Covance.
"You have to ensure that the studies conducted will be sufficient to support the filing of the Market Application on your target indication, and support commercialization in the targeted world regions."
In other words, by clearly defining your destination at the very beginning, using a target product profile, you can more precisely define the plan to get there. 
"As part of the clinical development plan, sponsors should define the market strategy.  This means clearly identifying what payers and prescribers are looking for in the specific indication," explains Rocha. 
This is a continuous process that can start as soon as proof-of-concept is achieved, and should be revisited as evidence on the product's safety and efficacy profile is accumulated throughout Phase II and Phase III.
A road map for success
A comprehensive drug development strategy – the road map for taking a product from a novel compound in the lab to a marketed drug product – is a key component of any sponsor's toolkit. Effectively implementing this plan can help reduce costs, improve efficiency and shorten development timelines.
According to Rocha: "When short- and long-term market access goals are considered at the outset of a program and implemented throughout development, sponsors can more easily decide what development activities are most essential for reaching the ultimate goal, and plan the program accordingly.
"As part of the clinical development plan, sponsors should define the market strategy"
"A thoughtful development strategy can increase business efficiency and decrease timelines because it drives a sponsor's attention to those activities or studies that support their final commercial goal, reducing expenses and increasing focus on the critical studies.
"Once reaching initial regulatory approval, sponsors have already incorporated components into their plan that will enable payer and prescriber decision-making, as well as how to take the product into the market more rapidly."
An early, comprehensive review and analysis of the current and projected competitive market landscape for the intended patient population, is critical. Careful consideration should be given to the effectiveness, side effects, costs, insurance coverage and overall satisfaction with existing competitive drug products. Health technology agency expectations must also be factored in.
Based on such initial market research, sponsors can decide how best to differentiate their product from competitors and estimate its economic value, thus helping to improve its success in the market.
Setting sponsors up for success
Creating comprehensive drug development and commercial market access plans side-by-side is a smart move. To get the most out of both plans, many sponsors turn to CROs for help.
According to Rocha: "Clients can discuss their regulatory, clinical and market access strategies simultaneously with Covance, to gain an integrated approach to product development. This unique model provides a distinct advantage for our clients."
Paul Rothenberg, M.D., Ph.D., executive director of clinical development strategy at Covance, agrees: "When clients work with CROs to perform their clinical trials in a piecemeal fashion, they can short-change their long-term goals.
"Leveraging specialists with deep drug development experience that combines regulatory, clinical and market access disciplines can be a game changer for sponsors. They are able to devise comprehensive plans that integrate all strategies into one to seamlessly accomplish all their goals.
"There are many hurdles that a program faces when commercial and regulatory strategies do not go hand-in-hand, but Covance sponsors who engage in this model of planning are exceedingly well equipped to walk through those challenges more easily and to improve their ultimate chances of success in the marketplace."