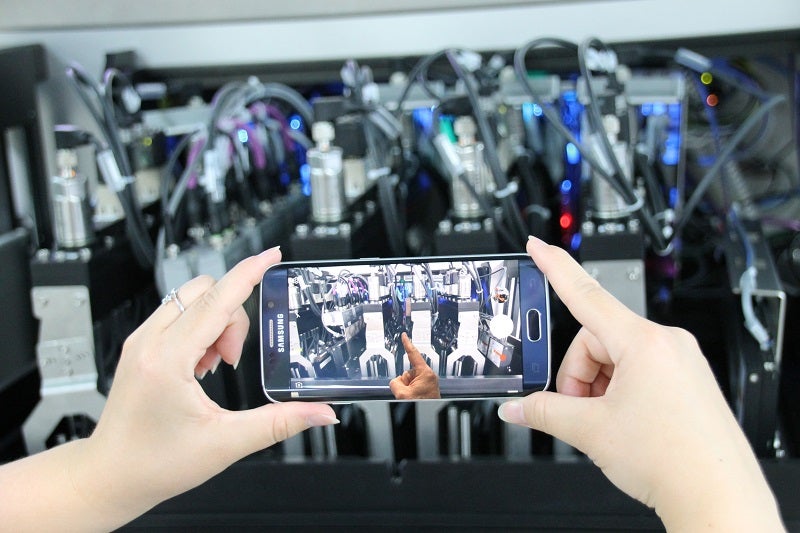 In this digital age, remote services have transformed the way companies offer customer support.
With a simple phone call or webchat, an adviser many miles away can provide solutions to a range of customer queries and even access machinery to troubleshoot faults.
But thanks to continued advances in technology, remote services are taking a step into the world of augmented reality, giving helpdesk staff eyes and ears on the matter in hand. For companies adopting this new technology, their customers are able to experience real-time assistance and next-level support rivalled only by a physical presence.
One such company is Hapa, a leading supplier of printing systems for pharmaceutical packaging. Headquartered in Switzerland, the company now offers a mixed reality solution to customers in Europe, the Middle-East, Africa and Russia from its remote services helpdesk.
Pharmaceutical Technology spoke with Hapa's LSS Black Belt Selami Ayhan about the new solution and the benefits their customers are seeing.
What is the background to the new remote services solution?
Selami Ayhan: Speed of resolution is getting more and more important in the manufacturing industry, as it directly influences performance, product quality, and productivity (OEE). We have been offering remote troubleshooting that would enable to access the machine before but we were lacking a direct feedback of our instructions and the tool being used was not giving us a complete picture of the customer situation.
We ditched that remote system a while ago and we have been working on this new solution which combines a remote machine connectivity tool and a remote people connectivity tool and blends them into one service for the customer.
Can you tell me about the technology behind it?
SA: One tool still requires a connection from our helpdesk to the customer's machine. We just send a weblink to the customer's laptop and once the link is accepted we can access the machine.
With this solution we get an overview of what's going on in the machine. We can tap into the PLC, headboard and panel and see what is going on.
If you are in the machine and instruct it to 'start cooling' or 'start turning the fan' our engineer might be able see that the input has been given, but cannot physically see the action taking place, so the operator at the other end needs to confirm that.
For that reason, we introduced another tool. This is a mixed reality solution which uses the smartphone of a customer who is at the site. While we connect to the machine, we send a link to their smartphone and once that is activated our engineer can use the camera and microphone to direct the customer around. The device will give us eyes and ears on the site, whilst we are still in the brain of the machine.
What we can then do is blend in items from our end as part of the helpdesk set up, so the engineer can bring in their hand and point directly on the picture that the customer sees and guide him, or even bring in elements and tools.
"While we connect to the machine, we send a link to their smartphone and once that is activated our engineer can use the camera and microphone to direct the customer around."
For example, they can take physical items, such as an inking unit, to the pointing pad and bring it directly into the customer's view. The combination of both is quite unique. I don't know of any company that is currently using that particular solution.
What problems do remote service solve for your customers?
SA: We have roughly 1,800 systems on the market worldwide and we receive technical inquiries from our customers every day. There are common situations which, in the past, might have led to a string of emails going back and forth for hours until the engineer was able to really understand the issue, because they can't see what the customer sees.
The old system also meant we may have sent the wrong technician to fix something. But with this solution, pretty fast, we can get an understanding of what is really going on with the machine.
It enables the helpdesk to pinpoint the problem area and sometimes solve it directly, without dispatching a technician, or perhaps dispatching a technician and knowing exactly what is required and what parts are needed.
Machines are complex and you have many elements that can go wrong. Depending on what the problem area is, you might send a technician that is savvier on the mechanical side, or the software and network side, or electrical side. This way you know which specialist you need to send.
Ultimately, what counts are two key figures: the 'First Fix Rate and 'Mean Time To Fix,' and how we, as a supplier, can improve those rates with smart solutions for our customers, and ourselves.
For more information, visit www.hapa.ch/en/capabilities.