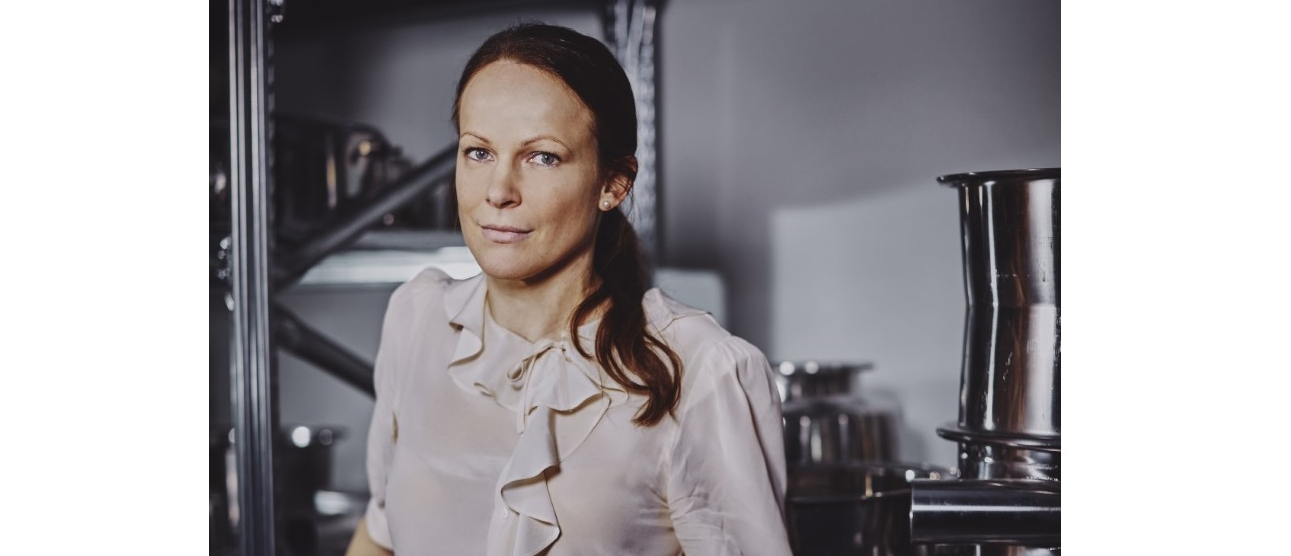 Kajsa Ryttberg Wallgren is president of the Piab vacuum conveying division, holding extensive experience in the industrial field after over a decade of experience in several established corporations.
Piab, as a company, is focused on automated process equipment and solutions for the pharmaceutical industry while immersing itself with clients across diverse industries, including chemicals, food and beverage, and additive manufacturing.
Victoria Smith: Tell us more about yourself. What is your role and what led you to Piab? What are you passionate about?
Kajsa Ryttberg Wallgren: I joined Piab about one and a half years ago as president of the Vacuum Conveying division, following around 13 years of work in other Nordic industrial companies like Yara International, Sandvik and Sapa (today Hydro). I am a curious explorer with a genuine passion for the convergence between technology and business, and how this intersection can solve global social problems as well as everyday challenges for the individual.
When I got in contact with Piab for the first time, I realised it was a perfect match for me due to the company's innovation power, customer centricity, technology leadership and global presence. Also, I am a true believer in the importance of diversity and inclusion in terms of mindset, background, gender and culture. Looking at the managerial levels in my division, we have nine nationalities, approximately 30% of women, and a wide range of theoretical and practical experiences, a recipe for success.
VS: Tell us more about Piab. The company just announced its new vision and mission. Why is it important? How will it affect Piab and its clients?
KRW: At Piab, we believe in an automated world with no resources wasted, and no humans injured; we alone cannot create that world. Our mission is to evolve automation through progressive gripping, lifting and moving solutions, but we believe that without us, our vision about the world will not be possible. Our new vision and mission take the focus away from components and individual transactions to how we can help our customers solve their challenges related to energy consumption, industrial working conditions and productivity, on their journey towards fully automating their production lines and eventually moving into industry 4.0.
VS: Let's talk about vacuum conveying. Tell us more about this business area: what does it mean and what role does it play in the pharmaceutical industry?
KRW: It is a fascinating field since we touch a lot of different industries and peoples' lives. Simply put, what we do is moving powders, granules, tablets and capsules from one process step to another using vacuum, allowing companies to automate their processes. We are leaders in vacuum technology in pharmaceutical, food and chemical industries, and through the years, we gathered knowledge on how different materials behave. We can test numerous products in our global network of labs and based on that, deliver tailored solutions. For example, in pharmaceuticals, we focus on moving tablets and capsules, as well as powder. We look at the properties of the conveyed material or product and develop solutions to address challenges related to it. Let's take tablets: they chip when transferred, so we cultivated unique, patented solutions to minimise that.
VS: What makes the solutions you offer so interesting? How do they benefit the customers?
KRW: In the end, it all comes down to productivity, safety, and optimised usage of resources. For example, a person is climbing some stairs by the tablet press and feeding it by manually lifting the bucket or barrel of powder. Tablet presses are not small machines, so there is quite a climb, and one must be careful not to slip. One must be attentive with the load carried, all while wearing protective gear. A vacuum conveyor can do all this work, eliminating safety risks and ergonomic issues for the employee. The employee can focus on managing the tablet press instead of doing manual labour. Let's take another example: transporting tablets. It is tough to move tablets since they chip, and that can influence the quality of the product. All chipped tablets result in waste. We have designed special vacuum conveyor which can move tablets gently and minimise their chipping.
There are many other benefits of our solutions – small footprint, minimising exposure to dust, low noise, easy to clean, to mention a few.
VS: What is the future of material handling in the factories? How do you predict the handling of powder will change going forward?
KRW: The future is automation, not only moving away from manual handling but also implementing smart technologies. Replacing manual labour with automation increases productivity and removes the dependency on personnel. The ongoing Covid-19 pandemic has shown some manufacturing companies that they have to invest in automation.
Moreover, with the shift to Industry 4.0, it is crucial to have automated processes to benefit from the advancement in technology. One of our products, piFLOWp SMART, can replace an experienced operator and tune itself based on the material it is conveying, the humidity and the temperature in the facility or application. It takes a maximum of ten minutes to change parameters for new materials transported, whereas it would take an experienced operator one hour. And this is available right now. We will get even SMARTER solutions in the future. The possibilities are unlimited but to benefit from those one has to take steps towards automation already today.