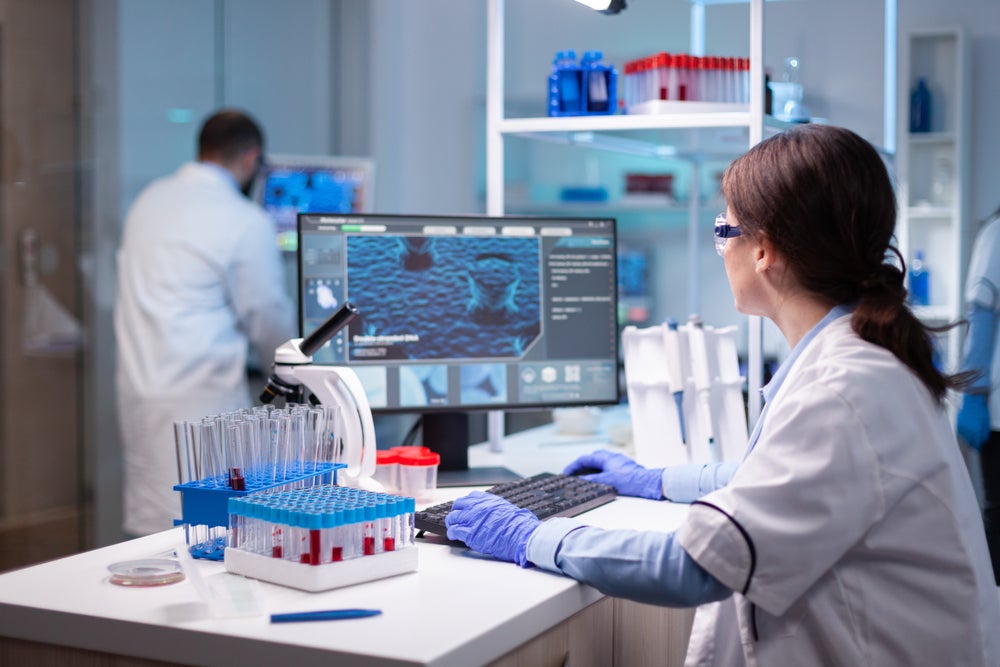 By providing software and sensors that leverage data science to optimise R&D processes, Elemental Machines has become a pioneer in developing "smart lab" technology for the LabOps community.
By measuring such research-altering conditions as extreme temperatures, light, humidity, and air pressure in laboratory environments, actionable equipment usage metrics, and budget-informing asset utilization data, the firm's battery-powered sensors and IoT devices handle many of the routine data collection tasks formerly expected of lab managers, freeing their time, and empowering them with the data needed to shape strategy.
Based in Cambridge, Massachusetts, Elemental Machines currently serves more than 350 labs, ranging from small biotech, material science start-ups to Big Pharma leaders. Here, Pharmaceutical Technology hears from a selection of those customers to understand how the company's solutions helped unlock efficiencies in their lab operations.
Identifying issues and finding solutions
Zai Lab is an innovative biopharmaceutical company, specialising in research and discovery of therapeutics in the areas of oncology and autoimmune disease. In 2021, Russell Lund, Facility Manager at the company's Menlo Park site in California, hired Elemental Machines to help establish a new lab, after repeated power outages at a previous lab resulted in ruined samples.
"I didn't want to repeat the experience of our previous lab," says Lund. "At that lab, during the summertime, we kept having power outages. On one occasion, half the breakers didn't work. Most samples weren't high priority, except for those in one freezer. Many of the samples from that freezer weren't working, and no one knew why. It turns out the storage temperature was simply fluctuating."
The technicians at Elemental Machines were able to the identify the issues with Zai Lab's machines and recommend a solution. "Elemental Machines's product is phenomenal," adds Lund. "Their technicians are great to work with, and they've taken my recommendations to make things even better. They're always improving their system, making sure it's reliable. It puts me at ease when I take a vacation – I don't need to constantly be there!"
Alerting and monitoring of valuable assets
Founded in 2013, LabCentral is a non-profit operating a network of laboratory and office spaces for as many as 100 life sciences and biotech start-ups. It operates -20°C and -80°C freezers, refrigerators, cold rooms, incubators, and cryogenic freezers. While the -80°C freezers were being monitored with TCA-3 devices, the rest of LabCentral's equipment was not being monitored digitally. This is when Elemental Machines stepped in.
LabCentral started using Elemental's Element-T devices to track all their cold storage equipment. Now, the devices continuously monitor more than 250 cold storage assets. The power of the data generated has transformed the way LabCentral operates. "We're able to view data for equipment that wasn't previously connected," says Lyndsey Rissin, Senior Manager, Lab Operations at LabCentral.
"We had a refrigerator that was slowly increasing in temperature over time. The average temperature was still inside the desired range, but the equipment clearly wasn't functioning properly. Elemental was able to make the diagnosis remotely, and then order the replacement parts needed to fix it. This saved time and money for everyone involved."
Reliable and cost-effective equipment maintenance
Inzen Therapeutics was created in 2017 by Flagship Pioneering, a life science platforms company, to develop a novel class of medicines based on Thanokine™ biology, a newly recognised area of biology focussing on cell state.
When Jon Sheats became Inzen's Laboratory Manager, his past struggles at a previous lab meant that he knew exactly what he needed from his new one. Sheats' previous company had used a competing system for lab monitoring and a separate, private company for its alarms. This proved a costly system, because the company had to buy its equipment outright and was responsible for maintenance costs and replacement parts.
Between purchase, installation, and maintenance, Sheats estimates that his previous company spent $95,000 to $115,000. "It should never cost that much to monitor equipment," he says. In addition, recurring system outages plagued his previous company's progress.
When Sheats joined Inzen, it had no system or alarms in place, giving him the freedom to seek a more reliable and cost-effective laboratory monitoring solution. "I chose to work with Elemental Machines because they are responsible for the equipment and they respond within 24 hours for any problem, at no cost to me," says Sheats.
"If I have a problem right now, and tomorrow is Tuesday, they're going to be in at some point on Tuesday, to either replace or troubleshoot the problem. Meanwhile, the alarm system is so good I forget I have it."