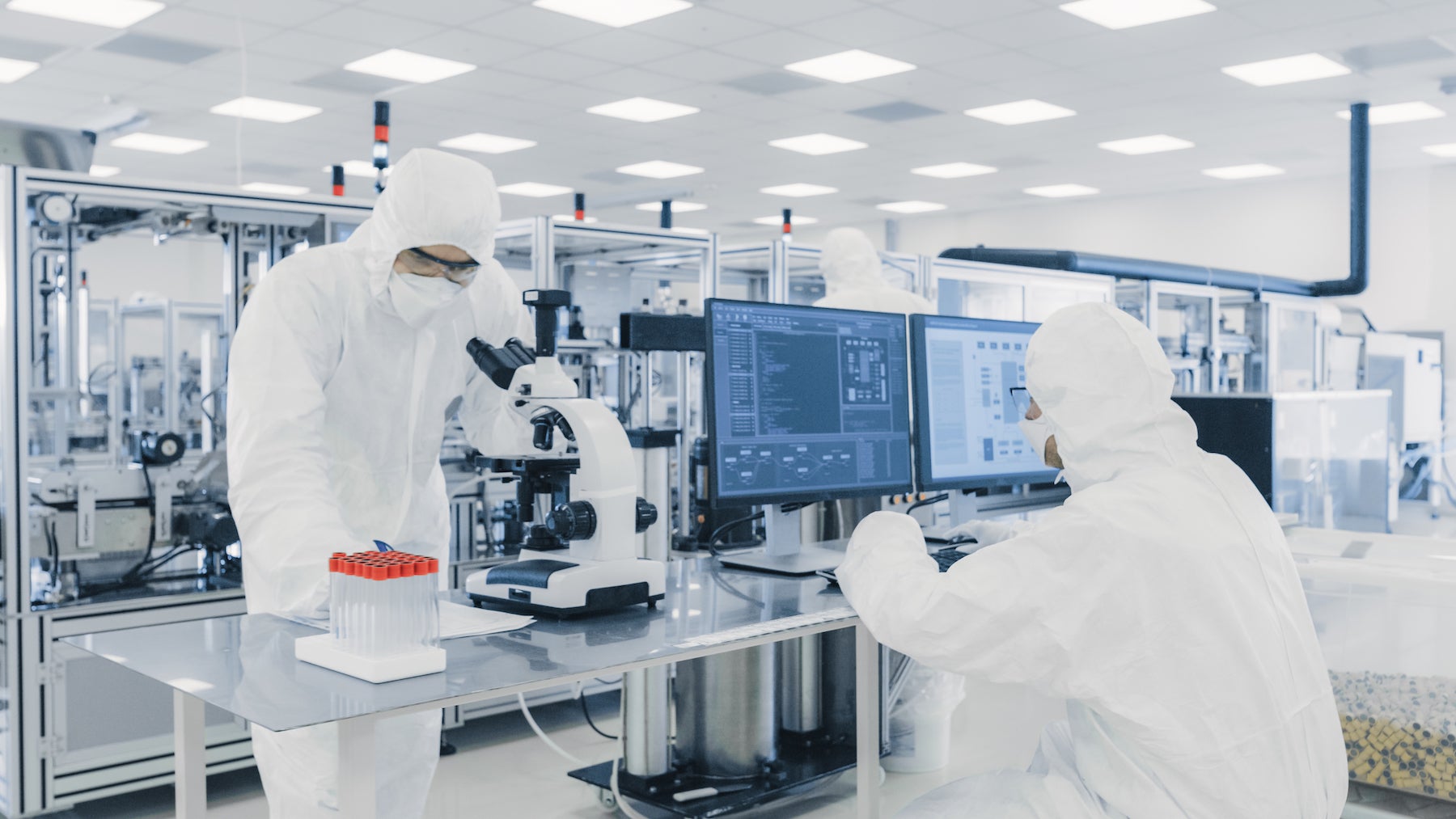 Headquartered in Denmark, Bavarian Nordic is a vertically integrated biotechnology company focused on developing, manufacturing and marketing innovative live virus vaccines for the treatment and prevention of infectious diseases.
Based on the use of poxviruses, Bavarian Nordic's vaccine platform takes a modular approach to live virus vaccine development and is built around two poxviral-based vaccine platform technologies: Modified Vaccinia Ankara – Bavarian Nordic (MVA-BN) and Vaccinia-Fowlpox-TRICOM (VF-TRICOM). This broad platform is applicable to different therapeutic areas, including cancer and infectious diseases. It stimulates broad and sustained immune responses and is well-tolerated in clinical trials.
Contract manufacturing
After 25 years of producing its own live attenuated viral vaccines (LAVs), Bavarian Nordic has now entered the CDMO market to support customers in the production of biologic therapeutics from pre-clinical to commercial stage. Combining in-depth knowledge of LAVs with a state-of-the-art BSL2/GMO2-classified facility, Bavarian Nordic aims to help deliver to the market more high-quality, safe products that will improve the health and quality of life of children and adults.
The company's full-service offering means Bavarian Nordic is here to help with the facilitation of your drug development process, including all aspects of upstream and downstream development and the creation of scalable manufacturing procedures that enable you to produce commercially viable, compliant drug products. But what makes a good vaccine, and how can Bavarian Nordic help you efficiently and cost-effectively manufacture high-quality biologics at scale?
Bringing successful vaccines to market
As well as meeting a number of quality standards that regulate safety and efficacy, a successful vaccine formulation needs to be highly manufacturable, bioavailable, and should remain stable throughout its manufacturing and shelf-life. To ensure profitability for your business, the vaccine product must also be developed quickly and cost-effectively.
These complex technical challenges for scientists mean it's very important that effective methodology is devised, and that Design of Experiments and statistical analyses are applied to help facilitate process optimisation and validation.
Another key step in the process involves establishing a high-quality master and working cell bank. The virus seed banking processes that Bavarian Nordic uses to manufacture virus seed stocks are carried out in a BSL2 facility. Fully GMP-compliant, the company's processes provide high-quality, stable and traceable starting material for the GMP manufacturing of clinical and commercial vaccines.
Once high-quality development and manufacturing processes have been honed, it is important to protect the biologic's integrity and optimise its yield at the packaging stage. The innovative filling line technologies installed at Bavarian Nordic's new fill and finish (F&F) facility for live vaccines ensure this for the company's contract manufacturing customers.
Finally, when collaborating with a CDMO like Bavarian Nordic, success depends on a dedicated project manager to follow projects from their early development through to their final release and delivery. Bavarian Nordic's excellent support services make sure this is the case, with skilled project managers providing reliable support and clear communication to customers. Strong product planning through every stage is conducted in close cooperation, and the product's life cycle strategies are developed and then monitored throughout the project.