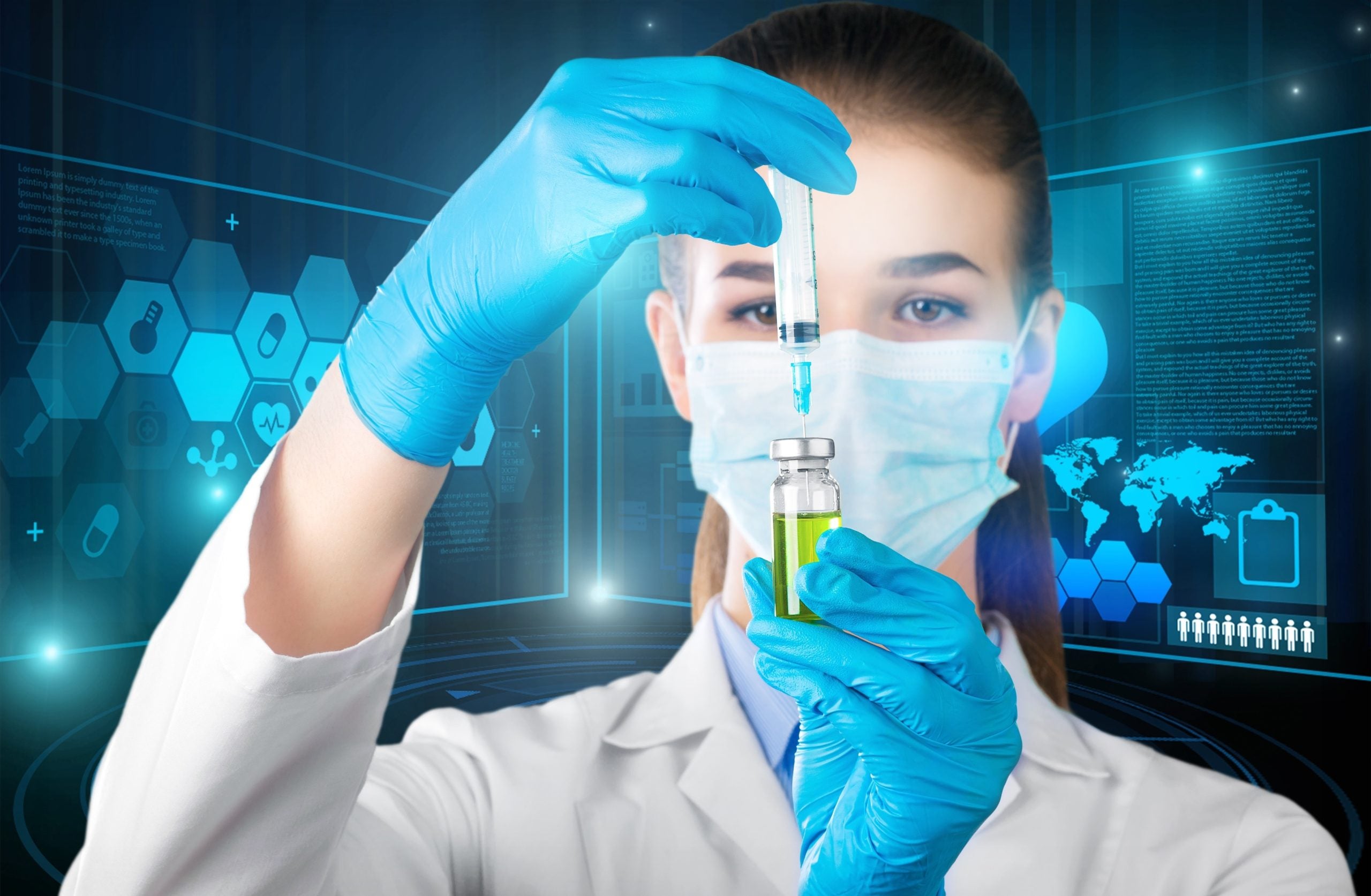 The successful development and deployment of the mRNA-based COVID-19 vaccines has catalysed the biopharma industry and paved the way to expand this drug modality to new therapeutic areas. When combined with rapid advancement in delivery technologies, mRNA has the potential to lead to breakthroughs in the development of tailored treatment approaches in a wide range of indications from cancer to rare genetic disorders while enabling rapid responses to emerging threats.
Genomic medicine development was ranked as the top industry trend for 2023 in a survey of 198 GlobalData Pharma clients and prospects conducted between October and November 2022. GlobalData pharmaceutical analysts project that RNA-based gene therapies for oncology will grow from zero in 2022 to $4.6 billion by 2028.
At the centre of all these developments is messenger RNA (mRNA) and the underlying lipid nanoparticle (LNP) technology, which has proved to be an effective delivery system for this highly sensitive payload, protecting mRNA from degradation as it is transported to the target site. LNPs are an adaptable, modular technology and when combined with microfluidic mixing, have the potential to accelerate development and commercialisation timelines and provide drug developers with an early foothold into a largely untapped market.
mRNA-based drug trials in overdrive
The number of clinical trials for infectious diseases has ramped up in recent years—fuelled by the pandemic but now investigating treatments for seasonal influenza strains, respiratory viruses as well as HIV and Hepatitis B and C. There are currently 885 clinical trials ongoing or completed for prophylactic mRNA vaccines for infectious diseases and double the number of Phase I trials in 2022 compared to 2021.
At the time of publishing, the Moderna and BioNtech COVID-19 vaccines are the only marketed mRNA drug treatments in the world, but the GlobalData Drugs Database reveals that clinical testing of therapeutic mRNA vaccines in oncology alone increased more than three-fold over the past five years. Excluding vaccines, there are five mRNA therapeutic products in clinical trial development as of November 2022. Those drugs, in phases I/II, are currently being explored for indications including adenocarcinoma of the gastroesophageal junction, colorectal cancer, glycogen storage disorders (GSD), methylmalonic acidemia and propionic acidemia.

New Phase I clinical trials for prophylactic mRNA vaccines in infectious diseases have doubled year-over-year between 2020 and 2022
Speed to market is critical but the path to developing a commercial mRNA-LNP drug product is complex and there are challenges at every stage. This makes the requirement to establish a reliable and robust manufacturing process with clear scalability and compliance goals a priority. Every stage of development should result in a reproducible, safe drug product with no cross contamination from one batch to another. A suite of complementary tools and technologies are required to cater to the wide range of product quality attribute testing with the resolution and speed needed in a manufacturing setting.
Unlocking the potential of single-use technology
It is early days in the new era of genomic medicines and there is no standard process for producing mRNA drug products yet, but single-use technology (SUT) in manufacturing is increasingly being acknowledged as optimal for both small- and large-scale production due to its ability to mitigate microbial or RNase contamination and batch-to-batch carryover of nucleic acid material.
Joe Makowiecki, business and product development leader for Enterprise Solutions at Cytiva, says the situation now reminds him of when single-use technology was in its nascency for monoclonal antibody (mAb) manufacture in 2005.
"We had to do a lot of convincing on the benefits of single-use equipment over the existing stainless-steel (clean and re-use) infrastructure. There was a lot of cynicism and questions, like: 'Why would you want to use single use? What do you do with the plastics that are generated? Does it have the same capabilities as the existing stainless-steel systems? And beyond that, what does it give you that differentiates it?' These were the conversations we were having back then. It was a stainless-steel world, and we were introducing a new paradigm."
Almost 20 years later, the benefits of SUT are well recognised in the manufacture of monoclonal antibodies and biopharmaceutical manufacturing in general. SUT eliminates the need for cleaning in-between batches because you run your batch and then discard the consumables, reducing the risk of cross contamination between batches and drug products and making it ideal for multi-drug manufacturing.
Makowiecki says the same benefits apply to the development and manufacture of RNA-LNPs as in other biopharmaceutical manufacturing, while accommodating for their unique characteristics. He emphasises the flexibility SUT provides—critical because of the increasing diversity and complexity in modalities. As RNA technology evolves from mRNA to self-amplifying RNA (saRNA) and circular RNA (circRNA) and the encapsulation technologies also become more targeted and complex, Makowiecki says operational flexibility in the manufacturing process will become a prerequisite for RNA manufacturers and that modularised single-use equipment will play a critical role.
"We are in a market that is evolving rapidly and when you have uncertainty, you need flexibility. This is what SUT offers." This versatility makes SUT-based RNA-LNP manufacturing suitable for a range of molecules, from small-interfering RNA (siRNA) to microRNA (miRNA), and applications, from protein replacement therapies for rare diseases to vaccine development for pandemic responses.
The risk of contamination is particularly important for genomic medicines in which trace amounts of nucleic acids would impact the quality of the drug product. In addition, the sensitivity of mRNA to RNase contamination means a dedicated manufacturing environment is required to eliminate the risk. Multi-product and multi-process workflows allow the manufacture of multiple mRNA products in the same facility and employing single-use equipment for cGMP production results in closed systems that support efficient changeover between products. The platform approach of single-use microfluidic systems, such as those in Precision NanoSystems' (PNI's) NanoAssemblr® range, accommodates different manufacturing scenarios for efficient facility utilisation across different products and at different scales.
The use of SUT in mRNA-LNP manufacturing means that extractables and leachables (E&L) are also a consideration, with manufacturers following guidelines such as the United States Pharmacopeia (USP) chapter <665> and the BioPhorum Operations Group (BPOG) protocol for testing of product-contacting plastic components. Testing considerations for mRNA vaccines and therapeutics include modelling exposure based on the dose regime, such as a low-dose regime for a prophylactic vaccine or a high-dose regime for a protein replacement therapy.
PNI's NanoAssemblr® GMP System has been designed to streamline nanomedicine manufacturing in a GMP environment. At the core of the GMP System is the firm's proprietary NxGen™ microfluidic mixer, designed to produce highly homogenous particles with a narrow size distribution and enhanced encapsulation efficiency. It is also available on the preclinical Blaze™/Blaze+™ and Ignite™/Ignite+™ platforms, enabling the maintenance of critical quality attributes (CQAs) throughout development and expediting technology transfer of critical process parameters (CPPs) from process development to GMP production.
The GMP System's single-use fluid path can be easily changed over and helps to avoid costly and time-consuming clean-in-place and validation delays. Regulatory documentation including a materials traceability report is provided and an extractables report is available upon request. PNI also provides a solution for commercial manufacturing that has a modular configuration adaptable to throughput requirements with an extractables report for its single-use cartridge.
The use of single-use technology in Precision NanoSystems' NanoAssemblr® equipment offers several advantages for the development and manufacture of nanomedicines and other advanced therapeutics, including reduced risk of cross contamination, increased efficiency, scalability, reduced capital costs, simplified regulatory compliance, and increased flexibility.
Learn more about the unique challenges and risks in each regulatory stage of the drug development process in the whitepaper The Fundamentals of Developing mRNA Therapeutics.