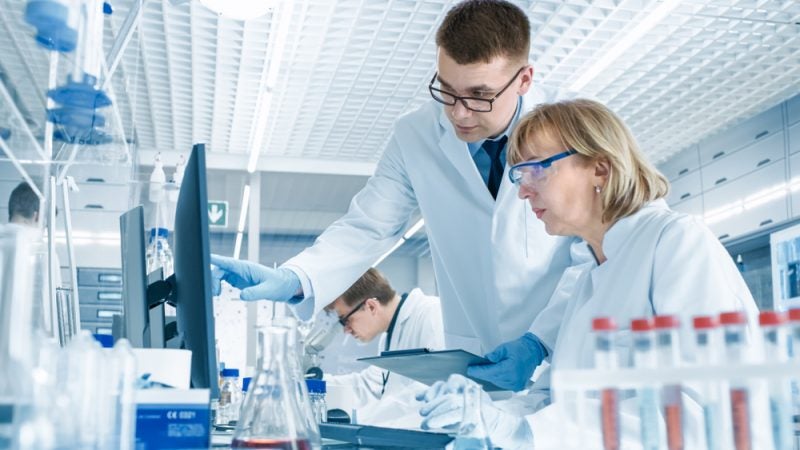 The medical device and diagnostic (MDD) industry is experiencing a transformational era due to huge advances in technologies such as AI, robotics, mobile apps, combination products and patient-enabled diagnostic tests.
While these advancements are exciting, they can also bring with them a fresh set of challenges for medical device companies.
A stringent regulatory environment (such as Europe's MDR and IVDR), more complex trials with longer development timelines, as well as reimbursement constraints, are all hurdles in bringing new device products to market.
In response, new approaches to device development are emerging to streamline the process, with the goal to make it easier and more effective overall. One novel model is to integrate the four key components of development that span the medical product's life cycle: preclinical, clinical, regulatory and post-market stages. This integrated approach is helping to simplify product development which, when done with a single research partner, can become even simpler.
One such partner is Covance, the contract research organization (CRO) division of the diagnostic laboratory company LabCorp. Covance works with medical device and diagnostic firms to build a strategic and regulatory-driven plan that addresses development goals across the full product life cycle.
This specialized and flexible approach enables MDD manufacturers to manage their overall development portfolio holistically – from biocompatibility testing and conducting clinical trials, to regulatory submissions and post market surveillance.
According to Covance vice president and head of medical device and diagnostic solutions Cheerag Shirodaria: "To answer our clients' innovation challenges, we brought together a cohesive solution for medical device and diagnostic development; one that integrates deep expertise in the medical device and diagnostic regulatory and development space, via a series of strategic acquisitions – combined with Covance and LabCorp core competencies in development and diagnostics," says Shirodaria.
"With new regulatory requirements and existing guidelines changing, this transforming landscape can make it complex for device companies to efficiently move forward."
The company's recent MDD mergers and acquisitions activity includes Chiltern (including the device-focused business of Theorem), PMI (nonclinical device and surgical solutions), Regulatory and Clinical Research Institute or RCRI (a clinical/regulatory team dedicated to medical device and diagnostic development) and assets from ENVIGO (nonclinical and biocompatibility testing).
"The team assembled is deeply experienced, conducting medical device trials since 1985," explains Shirodaria. In fact, the Covance team has conducted more than 500 MDD studies, reaching an estimated 110,000 patients in the past five years alone. This extensive experience and commitment to the industry helps clients stay on top of the ever-evolving medical device regulatory landscape while also streamlining timelines and mitigating product development risks.
A medical device and diagnostic powerhouse
"Today, Covance clients have access to a dedicated team and specialized portfolio of solutions that addresses the complete life cycle of medical device and diagnostic products," says Shirodaria. Furthermore, he sees having the MDD unit within the larger organizations of LabCorp and Covance as a distinct advantage for MDD clients: "As a diagnostic testing and trials business, medical device and diagnostic development fits naturally within our DNA to deliver unique solutions. This is especially true as the lines between device, diagnostic testing and drugs continue to blur."
For example, the combination of the vast number of patient encounters of LabCorp along with Covance's end-to-end contract R&D expertise enables a powerful difference in trial recruitment for the medical device industry.  Unique options such as LabCorp's Patient Service Center network, virtual and mobile health capabilities, and proprietary data sources are also helping medical device and diagnostic manufacturers gain access to the right patients and uncover patient preferences that better inform clinical study designs to drive stronger recruitment than the industry norm.
Looking to the future
"With new regulatory requirements and existing guidelines changing, this transforming landscape can make it complex for device companies to efficiently move forward. Covance aims to simplify all that," says Shirodaria. "By combining scientific insight, regulatory guidance, and program management, we can work with device and diagnostic manufacturers to help fully optimize development across all stages of their product's life cycle."
The future looks exciting for Covance MDD clients – gaining a customized model that integrates their plans and improves the overall development process to help bring their products to market faster.