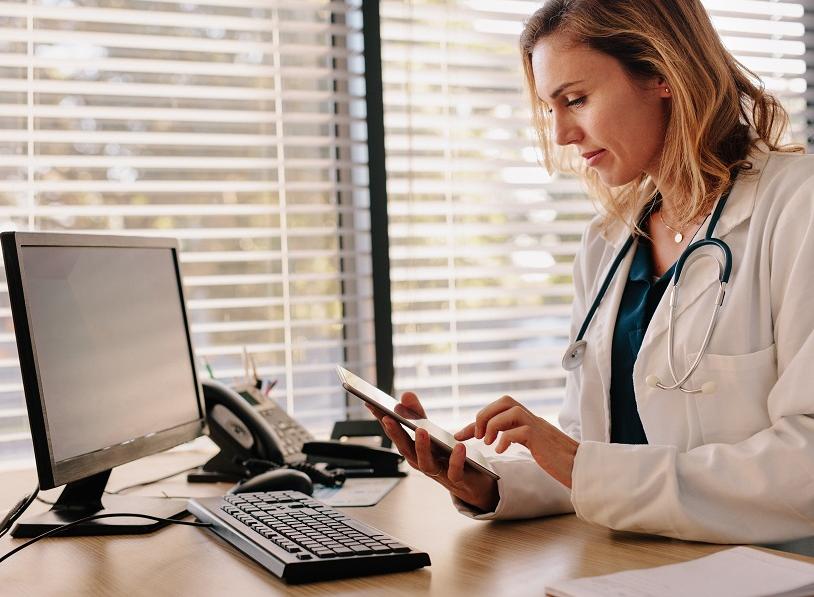 Adherence to medications – defined as the extent to which patients take medications as prescribed by their healthcare providers – can be a significant clinical challenge. Lower levels of medication adherence are associated with increased rates of hospital admissions and can lead to poorer health outcomes and increased health system costs.
Patients are often prescribed complex medication regimens and are simultaneously tasked with understanding and taking these products appropriately, sometimes for the remainder of their lives. Additionally, it is vital for doctors to routinely review patients' medications to ensure that they are on the right treatment plan to meet their medical needs.
Consequences of non-adherence
A World Health Organisation (WHO) report on medication non‐adherence[1] shows that among people with chronic diseases in developed countries, adherence is estimated to be as low as 40%–60%. For the US, separate studies suggest low adherence has been associated with 125,000 deaths, 10% of hospitalisations, and costs of up to $289bn annually[2].
In developing countries, rates are even lower, with many patients showing difficulty in following treatment recommendations. WHO says that the impact of poor adherence grows as the burden of chronic disease rises worldwide, with the consequences being poor health outcomes and severely compromised effectiveness of treatments.
Indeed, WHO suggests that increasing the level of medication adherence may in fact have a far greater impact on the health of a population than an improvement in any specific medical treatment[3].
While accurate assessment of adherence behaviour is necessary for effective treatment planning and ensuring health outcomes can be attributed to the recommended regimen, WHO states that there is no "gold standard" for measuring adherence behaviour.
Medication adherence is usually dynamic in nature and varies in response to factors such as disease, treatment methods and psychosocial factors. The WHO report specifically notes that a multidisciplinary approach towards adherence is needed, requiring coordinated action from health professionals, researchers, health planners and policymakers.
The use of companion apps to improve patient engagement and adherence
The WHO report[4] states that important measures to improve medicine adherence rates include maintaining and building good doctor–patient relationships; education and research; strengthening collaboration with home nurses and other services (especially in the care of elderly patients) and developing better technologies for areas such as patient monitoring and pharmacy databases.
The American Medical Association (AMA) lists additional factors[5] such as fear of potential side effects, the cost of prescriptions and a lack of symptoms as significant. Once a condition is under control, the patient sometimes believes that the condition is fully resolved and may stop using their medication.
Following on from these observations, companion apps (running on smartphones) and digital adherence technologies (DATs) can provide valuable assistance to improve some of these aspects, such as doctor/patient communications, education, medication tracking, encouragement, and reminders.
Remote patient monitoring apps (RPM) feature the use of clinical-grade biometric monitoring via wireless devices, often supplemented with patient questionnaires, and are used by healthcare providers to improve efficiency and reduce healthcare costs by achieving better patient outcomes. Some RPM apps, such as those from Huma, contain specific features that can help both patients and clinicians log and track medications. Other medical apps contain information on drugs and dosages for prescription writing purposes. These send reminders to the patient when it is time to take the medication, and sometimes include a checklist within the app.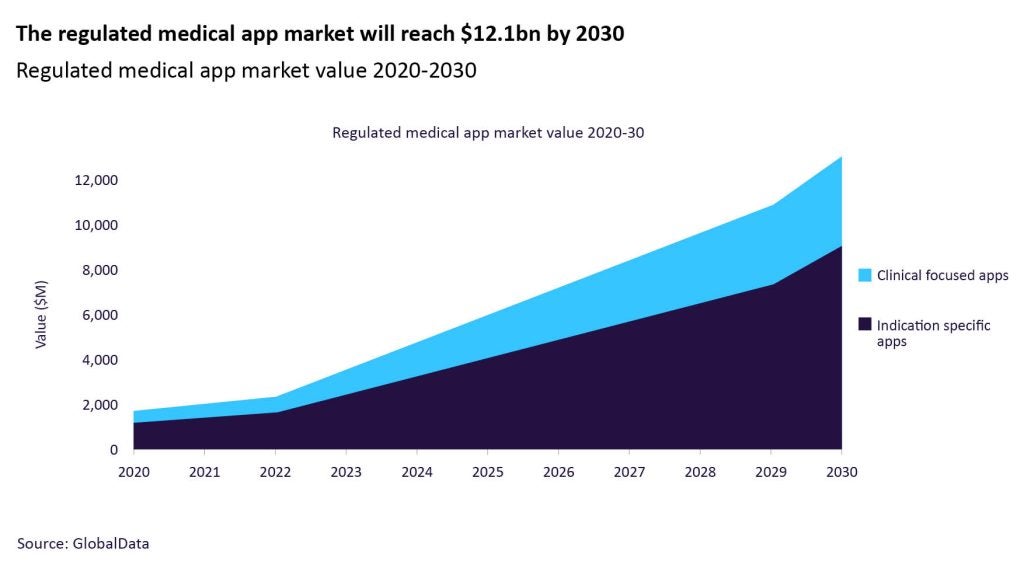 To help healthcare providers encourage higher levels of medicines adherence, RPM and companion apps can provide encouragement by addressing the following areas:
Doctor-patient relationships. Companion apps can support clinician-to-patient messaging with reminders and notifications. Treatment changes can be quickly communicated and telemedicine appointments or calls easily managed.
Education. Educational apps or modules help patients understand their health condition better, with patient education materials, and information about side-effects, improving patient engagement.
Collaboration. Proactive advice and guidance empower patients to better manage their health, especially those dealing with complex or multiple conditions. Collaboration between patients and clinicians also enables healthcare professionals to be able to manage a larger cohort of patients in a more personalised manner, spending time delivering care where it is needed.
Technology. These include remote patient monitoring (RPM) systems, companion apps, risk assessment tools, and predictive algorithms. A medication module can be tailored to support treatment adherence at the right dosage level and time of day.
Companion apps encourage patients to adhere to their medication schedules by supporting their health, enabling them to have a better experience, and making the most of their treatment, contributing to improved outcomes.
Medications module to help medication adherence
Huma is a global healthcare company using digital technology to transform treatments with the "world's first" digital health multi-disease platform regulated under European Union MDR (Medical Device Regulation) Class IIb. Huma digital solutions have already been successfully used by healthcare providers such as the UK's NHS[7] and leading pharmaceuticals, including Bayer, AstraZeneca and UCB.
In Huma's latest product release, the development team focused on making adherence to prescribed medications even easier for patients and clinicians. The app provides multidisciplinary teams with the ability to review a variety of data sources, including ePRO and connected devices, all from a single dashboard. Clinicians then use the platform to send reminders, alerts, and notifications to patients, as well as coordinate telemedicine appointments.
This continuous collection of data, rather than selected snapshots from in-person visits, gives clinicians and patients a more complete clinical picture of a patient's health, significantly enhancing treatments.
The Huma 'Medications' module offers flexibility to cover a wide variety of scenarios. For instance, an asthma patient advised to take two preventer inhalations daily, plus a reliever inhalation as and when required, can log both types of treatment in the app's Medications module. Once a schedule is set up, notifications are sent to the patient to remind them when their medication is due, with prompts to update their medications log.
Huma's Remote Patient Monitoring platform also enables patients to obtain answers to their care plan, through the application's Learn module, leading to a better understanding of conditions, medication regimens and any possible side-effects. A patient who understands the benefits of a medication is more likely to continue taking it, rather than giving up should any adverse reactions occur.
The Huma EU MDR Class IIB regulated platform is a comprehensive solution for healthcare providers across the pharmaceutical and medical device industry, enabling improved patient outcomes, and medication adherence. For more information on Huma's regulated platform download the paper below.
---
[1] https://apps.who.int/iris/handle/10665/42682
[2] https://www.ncbi.nlm.nih.gov/pmc/articles/PMC6049050/#b1-ppa-12-1225
[3] https://www.ncbi.nlm.nih.gov/pmc/articles/PMC3068890/
[4]https://apps.who.int/iris/handle/10665/42682
[5] https://www.ama-assn.org/delivering-care/patient-support-advocacy/8-reasons-patients-dont-take-their-medications
[6] GlobalData Thematic Intelligence: Medical Mobile Health Apps, February 3, 2023
[7] https://transform.england.nhs.uk/covid-19-response/technology-nhs/huma-medopad-evaluation-remote-digital-care-platform/