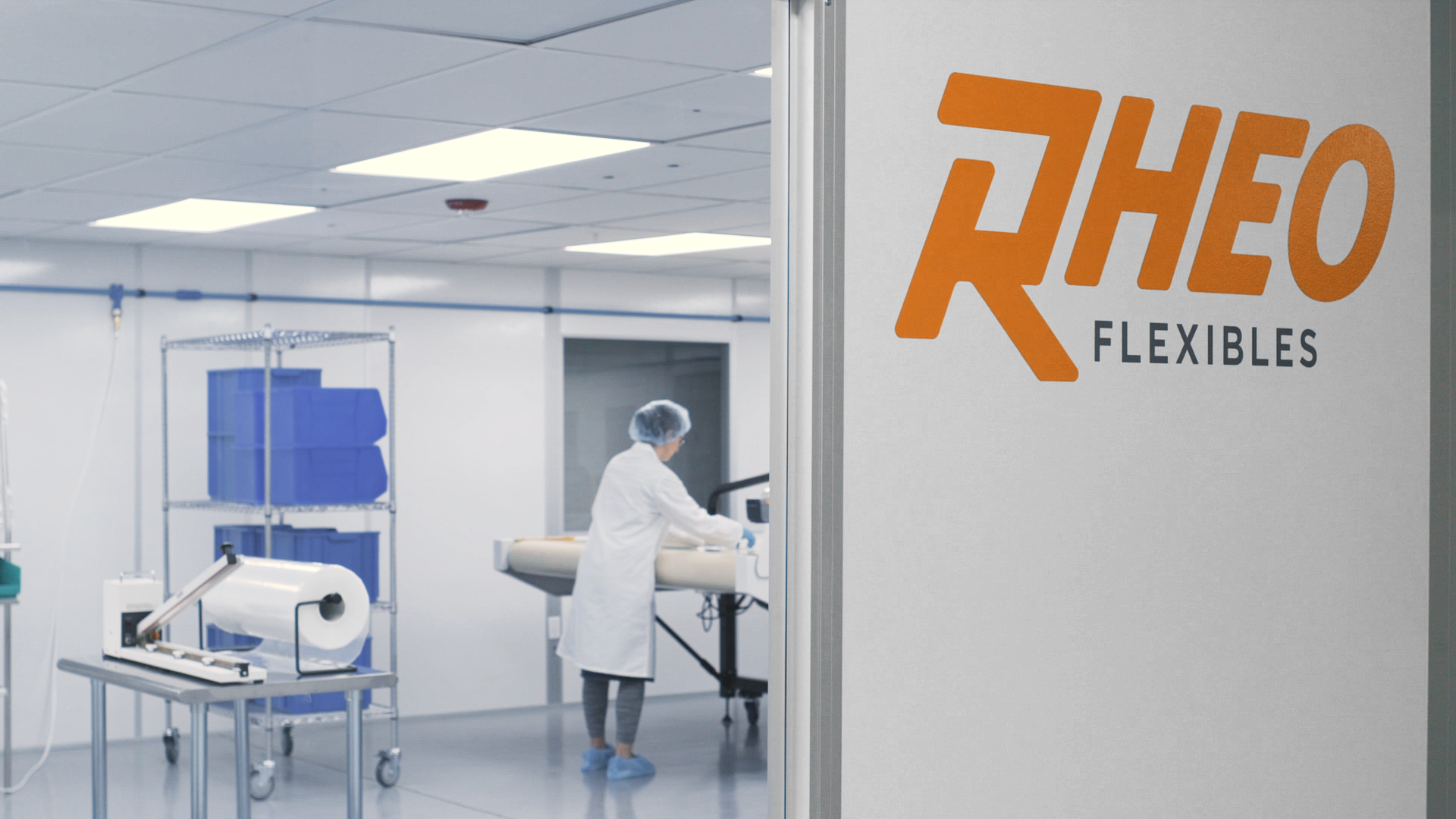 Rheo Engineering is an end-to-end material handling solution provider. With early roots in safety and containment solutions, and aggressive product development into large scale process technology systems, the company has become a material handling leader within the life sciences industry.
Single use containment and transfer bag systems have been a critical part of Rheo's material handling strategy. This trend has increased over the past several years, and the team has made significant investments to offer seamless solutions at the soft goods/hardware interface.
The team at Rheo are machine builders and process system integrators. This gives the business a unique advantage when it comes to offering the single use option as an effective tool for containment and transferring of powders.
Vertical integration of Single Use Technology
For several years, Rheo has worked with multiple third-party single use suppliers to build out these solutions. On March 30, 2021 it introduced Rheo Flexibles to the market as a vertically integrated division of Rheo Engineering. By bringing single use technology manufacturing in house, Rheo has become a better material handling partner for our clients. This value can be summarized in four primary ways:
Improved control of supply chain continuity and lead times.
Increased innovation of single use systems as they integrate with material handling equipment.
Fast-turnaround on prototype systems for design feasibility reviews.
Rheo standards of quality and performance brought deeper into the single use market.
While there are many single use items that Rheo can design and manufacture, the Rheo Flexibles product line consists of three core product groups: transfer isolators, single use bags, and continuous liners.
Innovative transfer technology
Rheo partners with Visval AG (Switzerland), integrating the company's SoliValve® technology into many of its powder transfer processes. This split cone valve system has been developed to work with the RheoPac transfer bags to allow a fully closed transfer system for both automated weigh and dispense, as well as closed transfer into process tanks. The combination of the RheoPac and SoliValve® transfer valve is a breakthrough technology that improves containment, reduces operator risks, and decreases quality risks exposures at multiple steps in the process. Using the RheoFill auto-dispensing station, RheoPacs can be automatically filled to within ± one gram accuracy, and then discharged into a process vessel in a completely enclosed and automated way.
This is just one example of where Rheo brings innovation into the single use market. The company is excited to engage with its customers as it tackles the challenges in pharmaceutical powder handling.
Key considerations for using Single Use Technology in your process
When it comes to using single use technology for your material handling process, there are four critical factors that should be considered:
Film selection: It is important to select the correct film for your application. Regulatory compliance requirements (FDA, USP, EP, etc.), surface resistivity, durability, visibility, and film thickness are all critical factors that will impact the performance of your process.
Quality of product manufacturing: Most GMP processes require that the single use components being considered should be manufactured in an ISO Class 7 cleanroom space. Material traceability per batch, with serialization of each item, is often a critical requirement for process validation and quality assurance.
Hardware Integration: As a material handling company, Rheo is acutely aware of the challenges associated with properly integrating single use, flexible systems with fixed hardware structures. Having an end-to-end process view allows for including containment, transfer containers, and the machinery interface in a single design discussion. Rheo's in-house design and manufacturing expertise, including its thermal welding technology, allows us to design the single use product around the process, rather than vice-versa.
Business analysis of rigid vs single use: There are various factors to consider when deciding whether to employ single use or hard-wall containment and transfer container systems. Cleaning issues, consumable costs, and deployment time are just some of the factors that play into the decision. In some circumstances, Rheo has found that a hybrid soft-wall/rigid-wall system might make the most sense. Rheo can offer either system and can help populate the cost calculation and decision matrix as you evaluate your process.

In summary, the introduction of Rheo Flexibles into the Rheo family of products is an exciting development for the industry. Rheo brings increased product availability, fast response times, and innovative product developments with an emphasis on quality control into this growing sector of material handling.
Check out our website, www.rheoflexibles.com, and contact your regional sales manager to discuss your next project.