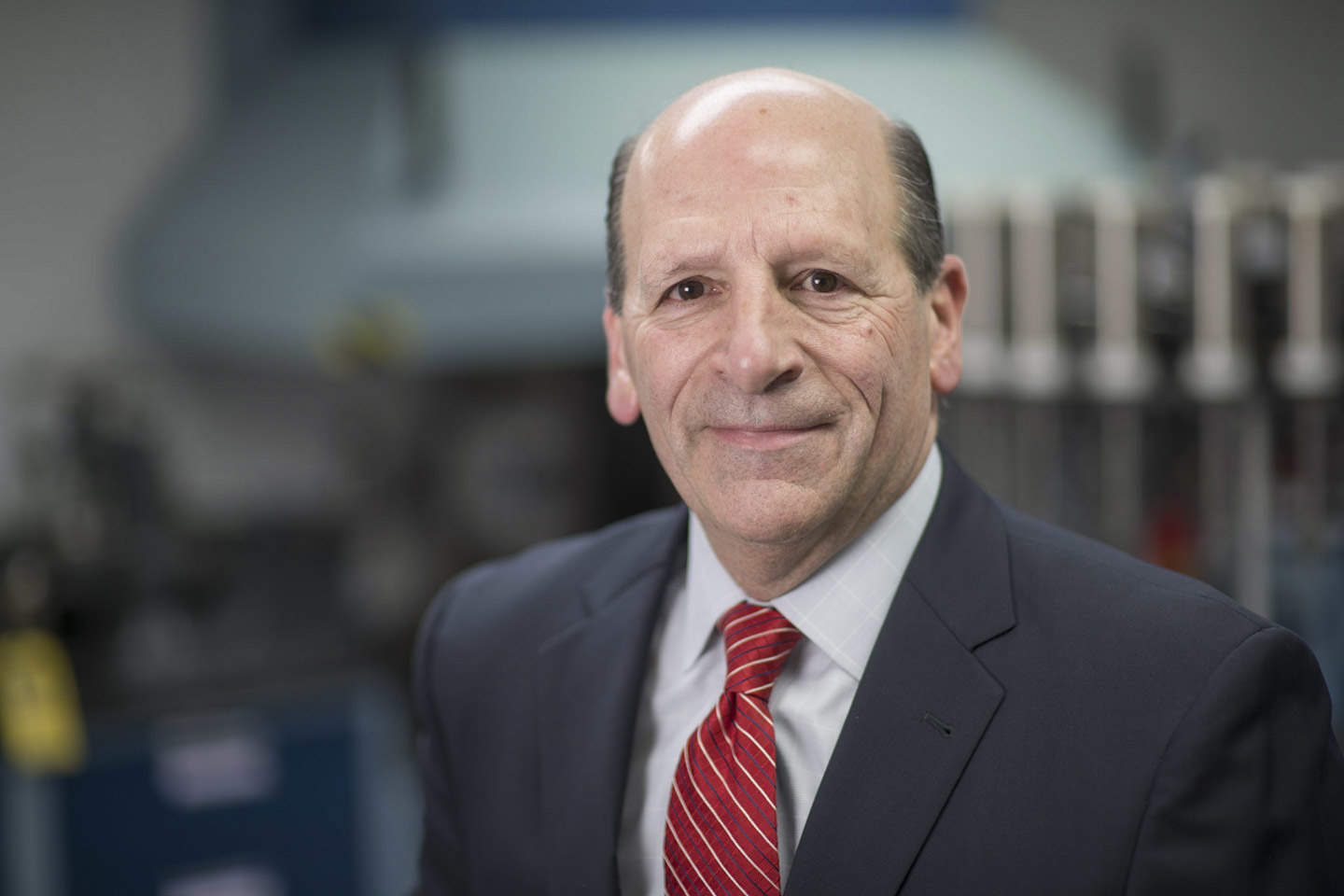 USA-based ILC Dover are world leaders in the production of high-performance flexible materials and acknowledged as powder containment experts when it comes to pharmaceutical manufacturing.
ILC Dover chief executive Fran DiNuzzo spoke to Pharmaceutical Technology about the challenge of producing advanced materials which are used in life or death scenarios.
Q: What makes ILC Dover stand out when it comes to powder handling in drugs manufacturing?
Fran DiNuzzo: First off, there's the history. We've been doing this since the 1990s with utilisation of single-use systems for containment of powder. Understanding the challenges of what it takes to do this. Multiple generations of technologies that have been developed both in terms of film technologies, make-break connections and so forth that we've developed over time and tested extensively both in our own laboratories and in use out with customers.
Secondly there's the film itself. We have a film in are our ArmorFlex film that has a pedigree to it in terms of the development of the film, the testing of the film. The fact that it is a film that has been purpose-built, formulated specifically for dealing with the nuances of powders in the pharmaceutical industry.
Q: At ILC Dover you describe yourselves as inventors. Can you explain a little more about that company culture?
FD: This is a company that for over 70 years has been working in films, fabrics, laminates, various technologies – soft goods as we call them – and innovating various ways in which those soft goods can be deployed and engineered into solutions. In probably over 90 per cent of the cases deployment of those solutions are into life-critical situations. Places where if the system doesn't work there's potential risk to human life.
That of course goes back to the space suits and what we've done for the initial Apollo mission all the way through today's space suits for NASA, then to things we do in flexible containment for pharmaceuticals to our respirator product line to some things we are doing today in terms of deployment of fabrics to protect people from the effects of floods.
There's a tremendous engineering and innovation background in the use of soft goods to solve problems that are not easily done in a hard goods sense.
Culturally this is a company of engineers and scientists. Most of our team wakes up each day trying to figure how do we attack the challenges our customers are facing in a different way and how do we deploy our technologies. There are a number of innovations that cross over from our space program to our pharmaceutical business to the business we do in foods and industrial products to what we might be doing in respirators.
Q: What's the biggest challenge working in the pharmaceutical business?
The basic process of making a pharmaceutical from raw base chemicals, through the processing of those chemicals, through to the formulation into a tablet and putting it into a bottle.  While that chain is very similar from drug to drug to drug, the nuances of what people need to do to make that work and the configurations of equipment that we are brought in to take a look at containing is different each time.
We are asked 'how can you minimise exposure to powder…how can you minimise the cleaning of what's going on here? That's probably one of the biggest challenges. Those nuances day in day out of how people are approaching that basic process of taking and converting a raw chemical into a tablet that somebody's going to take as a medicine.
On the biopharmaceuticals side where there's a lot of powders being used in media and buffer preparation and people are really starting to get a sense for how important it is to control those powders. The biopharmaceutical world adds a whole layer of complexity because of bioburden and the issues of making sure the environment is clean enough all the way back to where our raw material is made all the way through the production process.
The tertiary challenge is persuading engineers that they don't have to do everything in stainless steel. That they can move to single-use disposable systems. We can put liners in certain things that will facilitate not only the flow of their product and their ability to dispense and move powders around but also significantly impact the time and cost and environmental challenges of having to clean equipment and so forth.
Getting people to understand that a rigid isolator can be replaced by a flexible isolator with not only equivalent performance but oftentimes significant benefits.
Q: What gets you out of the bed in the morning?
In this specific industry the piece I'm most exciting about is the move we are making to thinking about ourselves more broadly as solutions providers as opposed to just flexible containment providers. Thinking about how we deploy containment solutions and how we deploy some of our JET equipment technology together with our soft goods to address new problems and then the real interesting question, given the pedigree of our film and the capabilities of the film, how might we deploy some of that technology and some of that knowledge to really help people who are doing bioprocessing with liquids. The challenge of the whole realm of leachables and extractables and how clean the system can be.
There's a sandbox full of toys to play with when I wake up every morning.
Q: What's the secret of being an effective manager in such a big and complex organisation?
It's really easy from my perspective. You hire really good people that are experts in the various things you need them to do, you give them a lot of freedom to do the right things and whatever coaching and support and guidance that they need along the way. That really fundamentally is it. Every business I have run, and this is the sixth one, has been a different business. In each case it really comes down to having the right people in the right place with an aggressive challenge and the freedom to get things done. It's a simple philosophy.